Why Led Zeppelin's 'All My Love' Didn't Sit Right With Jimmy Page
During its 12-year run together, Led Zeppelin had its share of problems like any other band. One surfaced in 1973, following the grueling tour in support of Houses of the Holy. At that point, bassist-keyboardist John Paul Jones declared himself fed up with touring and in need of a break.
But Jonesy got his break and the Zep kept flying. When the band returned with its sixth LP (the Physical Graffiti double album) in 1975, it went out on Zeppelin's new label Swan Song. Things might have seemed back to normal for the casual observer.
However, bigger problems arrived in 1976, when Zep's members left England for a year for tax-exile purposes. After Robert Plant suffered serious injuries in a car accident, the singer had to work on Presence in a wheelchair. And Jones was noticably absent from the songwriting credits on all but one Presence track.
Jones came back in a big way on In Through the Out Door (1979), the final Led Zeppelin LP. And you'll find the unusual Jones-Plant songwriting credits on two of that album's tracks. Page, for one, wasn't enamored with the poppy "All My Love," one of the Jones-Plant numbers.
Jimmy Page was 'worried about the chorus' and general softness of 'All My Love'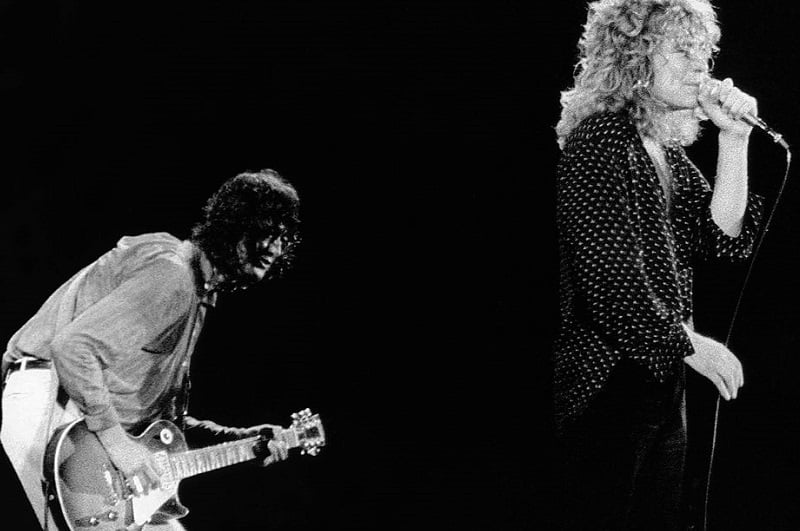 Since the members of Zep were never loose-lipped, it's difficult to get a picture of the 1978 Stockholm sessions for In Through the Out Door. However, the songwriting credits speak volumes. There are barely any Zeppelin tracks in existence that don't credit Page as a songwriter on some level.
"All My Love" is one of the exceptions. According to John Paul Jones, he and Plant showed up with several tracks ready to hash out for the album. And this very un-Zeppelin ballad was one that went straight to the top of the group's agenda.
Looking back on the album in 1993, Page said he and John Bonham considered it "a little soft." And he called out the softest target of them all — "All My Love" — by name. "I was a little worried about the ['All My Love'] chorus," Page said in an interview published in Brad Tolinski's Light and Shade.
"I could just imagine people doing the wave and all of that. And I thought 'That is not us. That is not us.'" But Page didn't balk at the song being included on the album. "In its place it was fine, but I would not have wanted to pursue that direction in the future," he said.
John Paul Jones' keyboard solo on 'All My Love' isn't 1 for the ages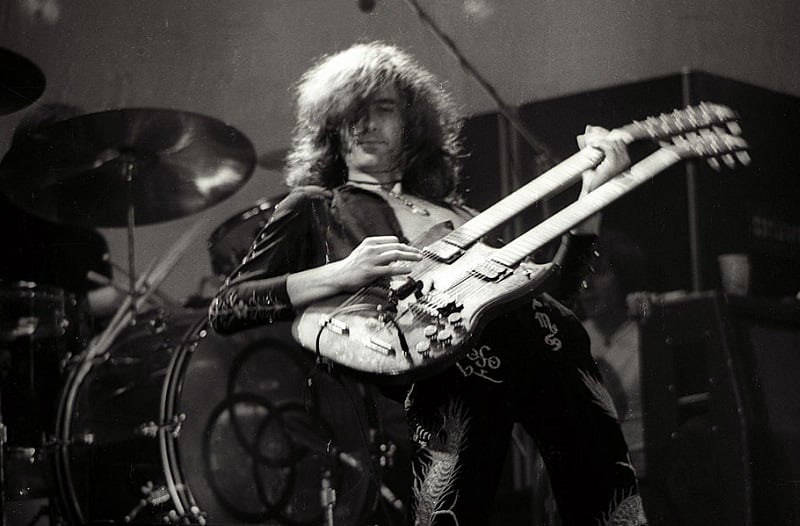 During his run with Led Zeppelin, John Paul Jones delivered so many excellent bass and keyboard parts that no one questioned his equal status on the band. (His songwriting on tracks such as "Black Dog" speaks for itself.) But Jones' keyboard solo on "All My Love" isn't his finest hour.
Working on his new Yamaha GX-1 synthesizer (dubbed "The Dream Machine"), Jones goes for a Baroque trumpet sound that would puzzle any Zep fan who flipped on the radio in the middle of the song. It's just so bright and brassy and odd when held up against the rest of the band's material.
But the song is of course bigger than the keyboard-heavy instrumentation. Throughout, Plant is singing a farewell to his son Karac who died in July '77. And, despite the misgivings of some, millions of Zep fans around the world have done what Page worried they might — sway to the music and sing along to "All My Love" with abandon.