Why 'Long Island Medium' Fans Are Slamming Theresa Caputo's Ex-Husband, Larry, on Instagram
"Long Island Medium" fans are taking to the comments section of Larry Caputo's Instagram to express their anger. Here's why.
We've been watching Theresa Caputo communicate with the dead for years thanks to TLC's Long Island Medium. And while we adore watching her approach strangers on the street when spirit calls to her (with her hair and nails always perfectly done, of course), fans keep up with the show season after season since they've become invested in her family life. Theresa was married to her husband, Larry, for over two decades, and they have two adult children. Unfortunately, at the end of 2017, the couple called it quits — and fans were shocked that Theresa and Larry would ever make the difficult decision to divorce.
Now, Larry and Theresa are both moving on, but fans seem to be unhappy with what Larry just posted to Instagram. Here's why he's getting slammed.
Theresa and Larry mutually decided to end their marriage after growing apart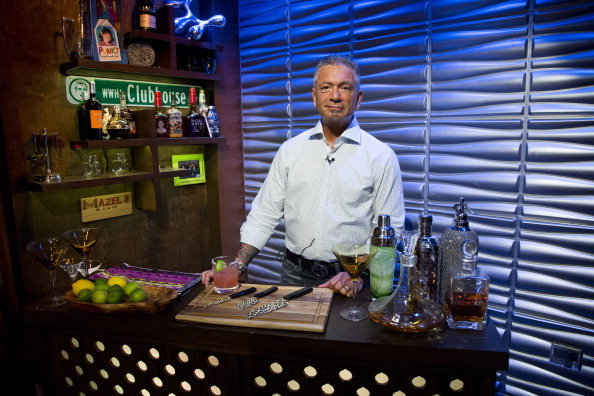 Theresa and Larry seemed like the perfect duo, but much to the dismay of their fans, they announced their decision to legally separate in December 2017. People reports they released a joint statement that read, "After 28 years of marriage, we have decided to legally separate. We will always love each other and our two wonderful children. We are united in supporting each other and our family." And while the two remain friendly, they're also living on opposite coasts now and moving forward with their lives.
As for what led to the divorce, it seems Theresa and Larry simply grew apart and didn't get to spend much time together anymore. E! News reminds us on an episode of the show, Larry opened up to his friend about how he struggled to communicate and spend time with Theresa in recent years — and it seems Theresa felt similarly in the relationship. While the two still talk, it seems there's definitely no chance they'll ever get back together, either.
Fans are slamming Larry after he posted a photo of his new girlfriend
Back in July 2018, TMZ reported Larry was seeing a woman by the name of Connie Stauddy. The two were seen together in Alabama shopping together, and Connie was allegedly also going through a divorce at the time, giving them some common ground. As for how the two met, sources told TMZ that Connie first reached out to Theresa for a reading, and she met Larry that way.
While Larry isn't a super frequent poster on Instagram, he did recently add this photo of himself and his girlfriend. "Love my baby boo!" he captioned the photo with a heart. And while there's not confirmation on his page that this is the same woman TMZ referenced in the summer of 2018, it would make sense for it to be.
The post is innocent enough, and while many fans are supportive of Larry's new girlfriend, others miss him and Theresa being together. E! News reports one user wrote, "You should go back to Teresa. It's a shame to throw 28 years of marriage." Others also echoed the sentiment and said leaving Theresa was a mistake. "Why did you leave Theresa for some who looks like a less prettier version (no offense)?" another added.
Currently, Theresa is focusing on herself instead of dating
Larry is doing his best to ignore the haters — and we're sure with time, many who miss Theresa and Larry's marriage will also move on. As for Theresa, she's not currently seeing anyone and is instead focusing on her business and learning how to go on with life without a man by her side. Good Housekeeping notes the star was spending much of 2018 recovering from knee surgery and also learning how to move on independently, as she'd been with Larry since she was very young. While the divorce was undoubtedly tough for her, fans know she's strong and will get through it all.
While Theresa may not have a new man in her life currently, we're all looking forward to when she does. As she joked to E! News, "Let me finish getting divorced and then you can look for me on Tinder. How's that?"
Check out The Cheat Sheet on Facebook!