Why Macaulay Culkin Thought His Relationship With Brenda Song Was Too Good to Be True
Macaulay Culkin and Brenda Song have been happily dating for the last four years. But despite their easy-going romance, Culkin had reservations about his relationship with Song when they first started dating, telling Esquire magazine in 2020 that he initially felt it was too good to be true.
Actors Brenda Song and Macaulay Culkin are very private when it comes to their relationship. Having practically grown up in the spotlight, the pair prefers to keep the details surrounding their personal lives to themselves. However, there have been times the couple has publicly discussed their budding romance.
Take their 2020 interview with Esquire magazine, for instance. While sitting down with the publication, the pair got candid about their relationship, which, at the time, Culkin admitted to thinking was too good to be true when they first started dating.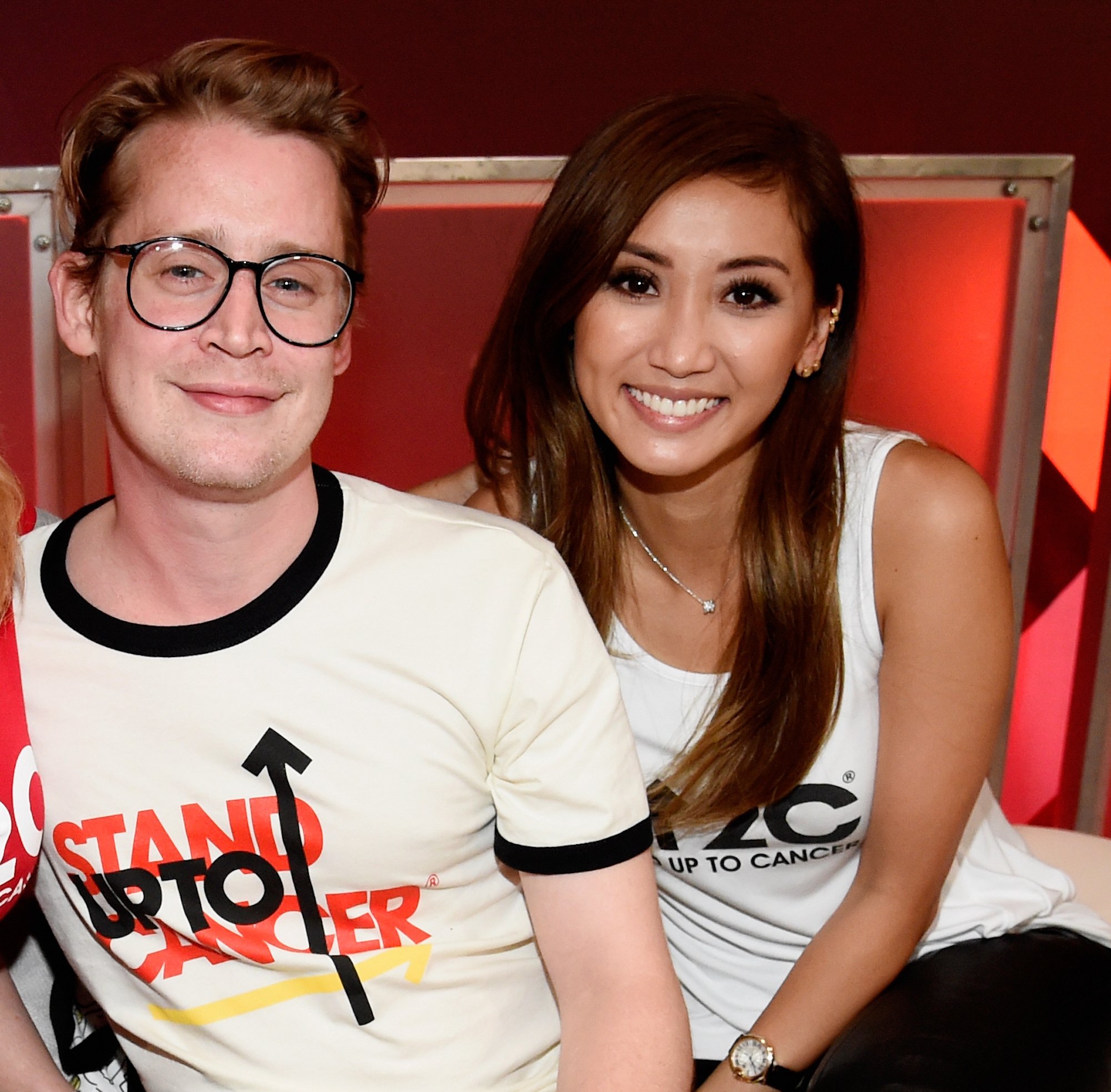 How did Macaulay Culkin and Brenda Song meet?
Culkin and Song first met in 2017 while working on their mutual friend Seth Green's film Changeland in Thailand. 
A few weeks later, they were romantically linked to each other after they were spotted out holding hands on a double date with Green and his wife, Clare Grant, in California.
The duo further fueled romance rumors in December 2017 when they were seen getting cozy while hanging out with the Home Alone star's goddaughter, Paris Jackson, in France.
Though the pair never publicly confirmed their romance, Culkin spoke about Song and his plans for their future together during an August 2018 appearance on The Joe Rogan Experience podcast.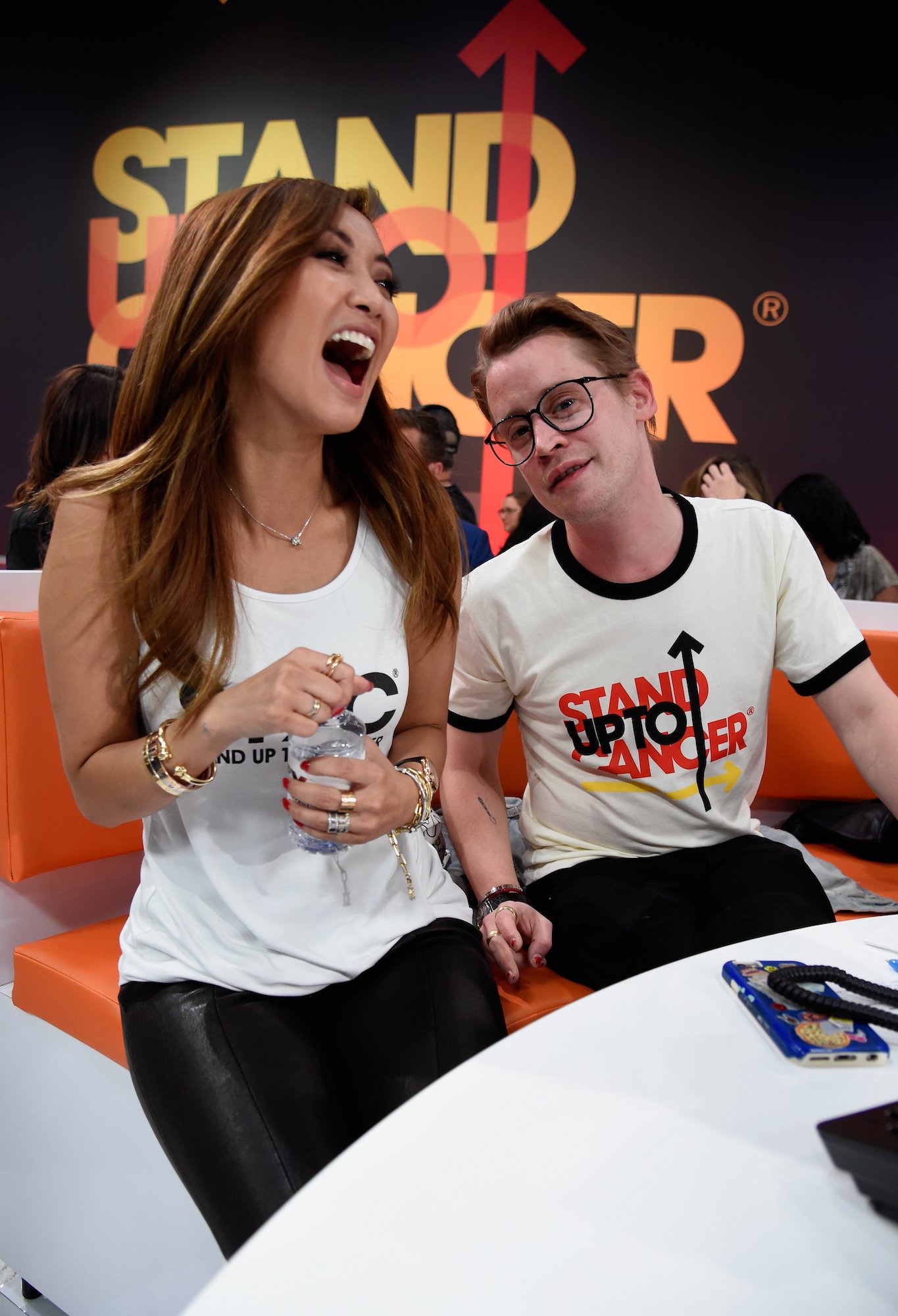 "I'm gonna make some babies," he told Rogan. "This one's a good one, so I'm probably going to put some babies in her in a little bit. I mean, we've definitely been practicing."
A month later, Song gushed about Culkin during an interview with Us Weekly, calling their romance "wonderful."
Macaulay Culkin felt his relationship with Brenda Song was too good to be true at first
In April 2019, Song revealed to Entertainment Tonight that she Culkin initially bonded over their experiences as child stars.
"Child actors, we don't even get to talk about it, you just look each other in the eye and you nod and we know," she said.
Though their Hollywood résumés played a part in them establishing a budding relationship, Culkin later revealed that he thought his relationship with the Disney Channel alum was too good to be true at first.
During his 2020 Esquire magazine profile, Culkin admitted that he was waiting for his romance with Song to go south as he felt their relationship was unusually good.
"And it's always gonna drop," he said. "Something bad's gonna happen. Someone's gonna die!"
Having toured with a weird band, hopped into cars with strangers, and played handball in his apartment late at night, Culkin feared Song wouldn't like these things about him when they first started dating.
But fortunately for him, Song loves that Culkin is unapologetically himself, which just so happened to be one of her favorite things about him.
"People don't realize how incredibly kind and loyal and sweet and smart he is," The Suite Life of Zack & Cody star told Esquire. "Truly what makes Mack so special is that he is so unapologetically Mack. He knows who he is, and he's 100 percent okay with that. And that to me is an incredibly sexy quality. He's worked really hard to be the person he is."
Macaulay Culkin and Brenda Song have made a blissful home life together
Today, Culkin and Song are still happily dating and live together with their two cats, a fish, a Shiba Inu, and a parrot.
Just recently, it was announced that the couple welcomed their first child, son Dakota Song Culkin — named after the My Girl actor's sister Dakota — on April 5, 2021, at 1:10 p.m. in Los Angeles.
"We're overjoyed," Culkin and Song said in a brief statement to Esquire after the birth.
Congratulations to the happy couple!