Why Machine Gun Kelly Won't Let Girlfriend Megan Fox Watch Netflix's 'Project Power'
Machine Gun Kelly (Colson Baker) stars in Netflix's 'Project Power'. Here's why he won't he let girlfriend Megan Fox see the film.
Netflix's latest original film Project Power has a comic book feel with a twist. Machine Gun Kelly — aka Colsen Baker — rounds out a star-studded cast that includes Jamie Foxx and Joseph Gordon-Levitt. Despite the film's success, Kelly's girlfriend Megan Fox won't see the final cut.
Machine Gun Kelly stars in 'Project Power'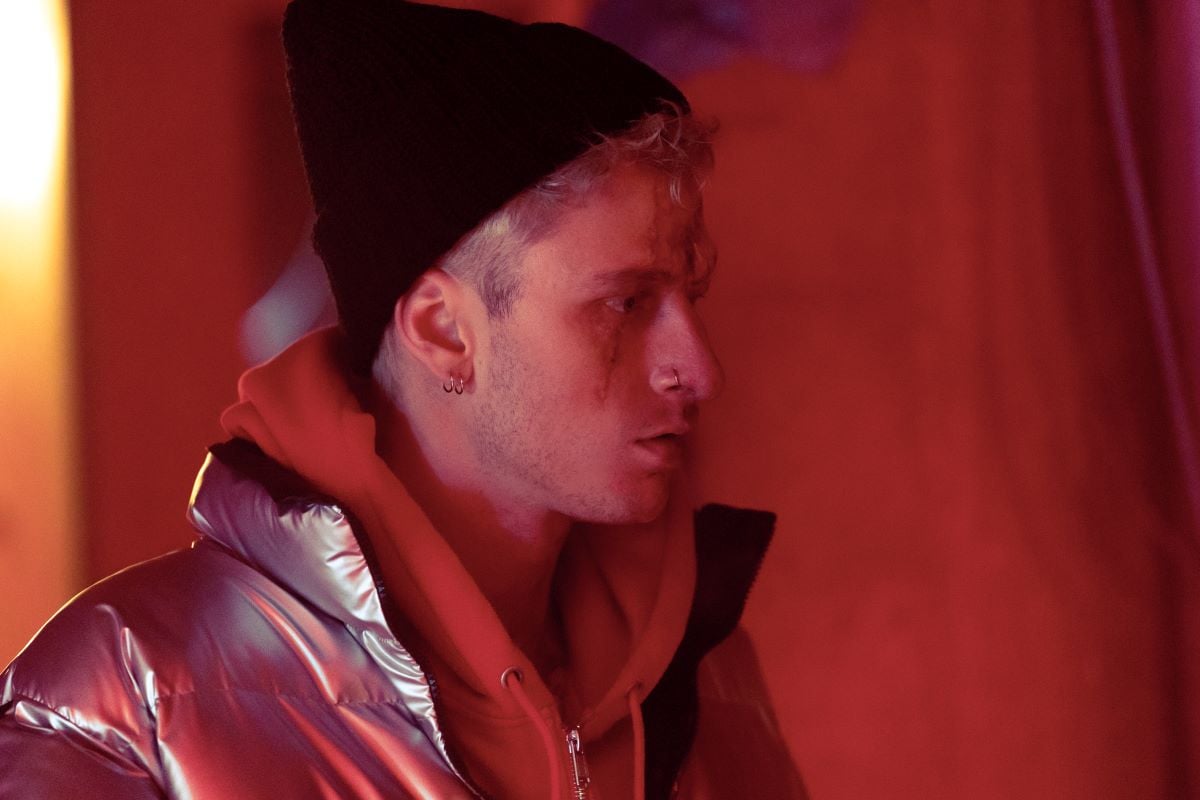 Project Power centers on a New Orleans-based illegal drug that, in the wrong hands, can prove deadly. Users soon learn they'll have superhuman powers by taking the drug, but don't know what until the drug's been taken. Naturally, criminals want in.
Machine Gun Kelly plays Newt — the dealer of the drug who's consumed his own product. In Newt's case, he becomes hot enough to combust.
"There are repercussions and side effects to the pill. If your power turns out to be thermoregulation in the direction of heat, and you can basically catch fire, that's all good, except you're going to be covered in burns the more you do it," co-director Ariel Schulman told USA Today.
The role required extensive prosthetics to cover most of Kelly's body. The process took five hours to apply. Kelly slept in it and went out in public to avoid going through the application and deconstruction process of the makeup and prosthetics.
"He probably wished he had asked a few more questions before he agreed," co-director Henry Joost said.
Kelly cut his hair for the role and donned a suit covered in LED lights that flashed, which mimicked fire. A stuntman filmed scenes while lite on fire and Kelly remained completely safe from danger. Still, Fox isn't allowed to see the film.
Why Kelly wouldn't let Fox watch the film
Kelly, who is in a relationship with Transformers star Megan Fox, also told USA Today that she can't see Project Power.
"Every time I came on the screen, I'd jump in front of the TV and say, 'Don't look at me!'" he said. "I'm shy, man. It's like before I play her a song, I'll point out everything that is wrong with it. And then I'll be like, 'Never mind. I'm just not going to play it.' Then she'll have to force me to play it."
He continued: "She saw none of it. I blocked it the whole time."
Kelly and Fox have been a public item since July. They're slated to appear together in the upcoming film, Midnight in the Switchgrass. Fox also appeared as Kelly's love interest in his music video for "Bloody Valentine."
At the time of their first public Instagram photo, Fox was with her husband of 10 years, Beverly Hills 90210 star Brian Austin Green. They have three children together while Kelly has one child from a former relationship.
Kelly has more films coming
Along with Midnight in the Switchgrass, Kelly has two other films on his list: The Last Son of Isaac Lemay and Punk. The rapper just released the single, "my ex's best friend," from the upcoming album Tickets to My Downfall.
And, while his heart might belong to music, he's taking on more roles as they come.
"It's about branching out and playing characters that are opposite of what's expected, but I'm going to try to take less roles with CGI, make-up and bald haircuts," he said.
Kelly added there's no egos allowed in acting.
"They're not feeling none of that 'I'm a musician' s**t.' They're like, 'Yo, if you aren't gonna come do it, we'll call Timothée f**ing Chalamet and he'll come do it right now.'"
Maybe Fox will get to watch Kelly's upcoming work — especially is she's in them, too.