Why Maggie Gyllenhaal Felt 'Dismissed' By 'The Blacklist' Star James Spader On the Set of 'Secretary'
In 2002, actress, Maggie Gyllenhaal, and The Blacklist star, James Spader, co-starred in Secretary. The film has been described as an "erotic romantic drama-comedy," bringing a taboo topic into an unlikely workplace relationship. That said, Gyllenhaal's take on her co-star, Spader, is complicated, to say the least.
Maggie Gyllenhaal 'fell in love' with James Spader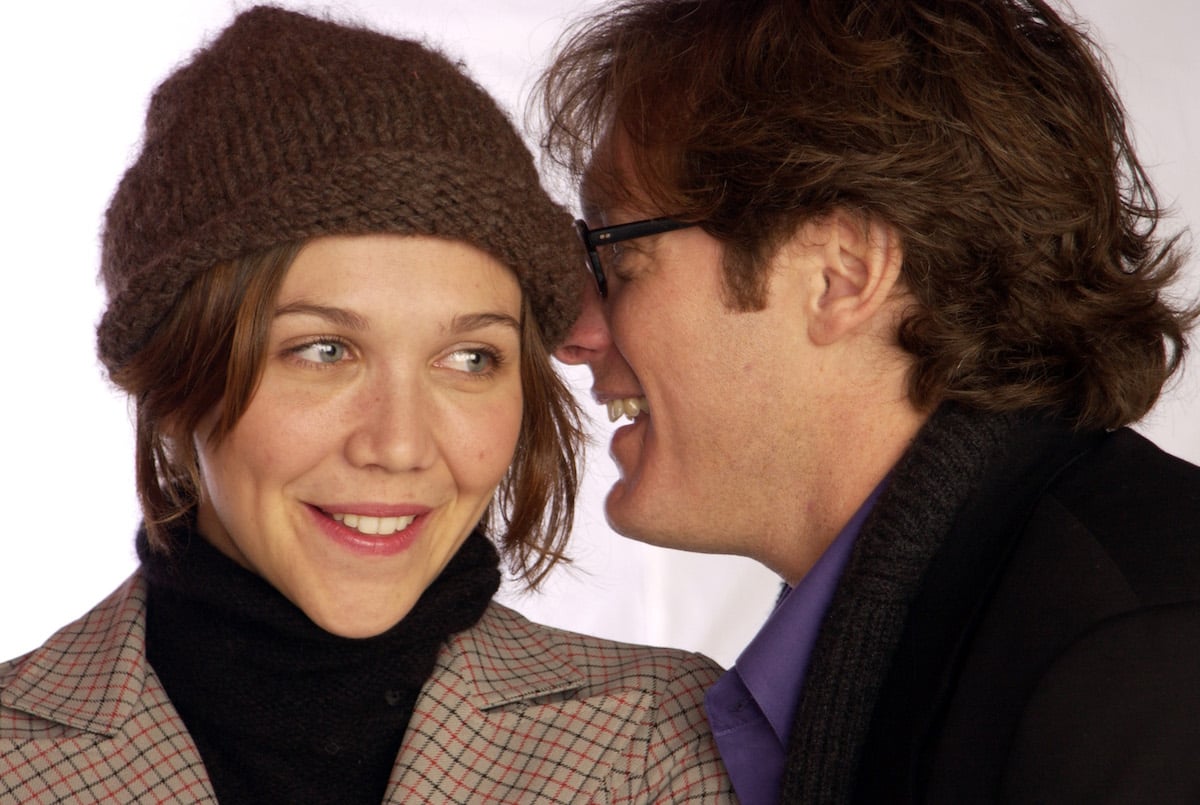 With two long-winded resumes, you'd think celebrities such as Maggie Gyllenhaal and James Spader had met eons before working together in the 2002 film, Secretary. That wasn't the case.
Gyllenhaal, who is 18 years younger than Spader, hadn't watched much of The Blacklist star's previous work but labeled it "intense… and sexual stuff," according to Independent UK.
"When I met him, I was immediately in love with him! After we'd done our first reading together, he said, with like ellipses between each word, 'Steve [Shainberg, the director], I think you've hired the…most…wonderful…actress,'" she told the outlet.
"So you know, he really endeared himself to me. I remember him saying, right before we started shooting, 'I always have one ally on a movie set. And this time, it's you!'"
As Spader's top ally, Gyllenhaal said he "doted" on her. However, their working relationship somewhat mimicked their on-screen relationship at times.
"He'd do things like get a PA to come to my door — we shared a split trailer — and she'd say, 'James wants you'. And I'd walk the two steps over to James's and knock on his door and he'd say, 'Would you like a chocolate?'" she said.
"Sometimes, he'd come on set and say, "Who can I talk to about getting a very expensive box of chocolates in my room?' He used them that way and I let him! I was like, OK, this feels good."
Gyllenhaal and Spader's working relationship was complex
Despite the obvious connection the two celebrities had at times, Gyllenhaal said Spader's mood could flip.
"Other times, he would not give me the time of day, and it was really devastating," she said. "I'd be like, 'what is wrong with James today? He's not paying me any mind'. And he'd be like doting over the make-up artist."
Eventually, Gyllenhaal realized why her co-star went back-and-forth with "doting" on her.
"It was re-enacting what was going on in the film. I don't think it was conscious for me, but I think it was for him. He'd thought it through," she said, adding one other oddity within their friendship.
"He really kept his private life away from me. So I didn't have his phone number. I didn't know his kids' names…and it actually made it safer for me," she said. "The boundaries were so clear, they were like brick walls. So that intimacy we had on set, I didn't feel it was going to bleed into my life."
One thing that did cross over into Gyllenhall's real life and emotions had to do with an interview the two did while promoting Secretary.
"He said, 'The only person I was interested in on that set was Lee Holloway," she said, admitting to feeling confused by the statement. "I felt sort of dismissed by that. But then I said to myself, well, that was me. In his mind, in some ways, there's no distinction. And in my mind, too."
Spader's take alludes to Gyllenhaal's theory
In interviews regarding Secretary, Spader more frequently spoke on the relationship between the characters, adding merit to Gyllenhaal's original theory that Spader didn't see the distinction.
"Her character was so intense. And I had a very hard time figuring mine out too," Spader said via The Globe and Mail.
"She's such a beautiful and graceful and lovely and bright-colored flower. That if allowed to blossom in the right garden, would be brilliant. I think he is the most gentle and delicate and caring and thoughtful gardener. And they provide each other with exactly the right setting for each of them to try and bloom and grow," he said.
He added: "When I choose a script, it's because it makes me question motive and intent." With Secretary and all of Spader's other projects, "it was worthy of discussion and worthy of thought."
That said, The Blacklist actor's IMDb list mirrors that sentiment, backing Gyllenhaal's original theory that Spader doesn't distinguish between the actor and the character. There's a reason Spader's career is as specific as it is and that distinction is likely why.