Why It Makes Perfect Sense That Bob Saget's Final Role Was a Chef in a Rap Video With Snoop Dogg
Bob Saget died at age 65 while on a comedy tour. The Full House star's death was almost as unexpected as his final role: a chef in a rap music video with Snoop Dogg. But here's why fans shouldn't be too shocked by Saget's last acting gig before his death.
Bob Saget's final role before his death was a bacon-loving chef in a rap video with Snoop Dogg
Full House star Bob Saget was discovered dead in his hotel room in Orlando, Florida, on Jan. 9 after performing a two-hour stand-up comedy set the previous evening.
On Feb. 18, over a month after the comedian's death, his final acting role was revealed. Saget played a bacon-loving chef in a rap video with Snoop Dogg. The music video is for the song "Bakin" by Desiigner featuring Slushii and DJ Whoo Kid.
Snoop Dogg appears in the opening of the clip when Desiigner asks him over FaceTime, "You got a chef, man? I was thinking I need a chef, man. You got any chef?" Snoop Dogg answers, "Get Bob on the job."
Saget appears in a kitchen frying bacon with a pair of tongs. He faces the camera and says, "What's Bakin?" before the chorus drops.
Bob Saget and Snoop Dogg have exchanged friendly banter for years
It may seem surprising that Bob Saget's final acting gig involved Snoop Dogg. But the two stars have exchanged social media banter over the years and appeared to be good friends.
In May 2013, Snoop Dogg, who is known for his love of marijuana, tweeted, "Light 1 up," to which Saget responded, "Can't Snoop. I'm with my momma." Snoop Dogg then tweeted back, "Holla at me @bobsaget I got sum of that sticky at tha doggy den!!" along with a photo of Saget with some animated add-ons, including a joint and a Snoop Dogg chain. 
Their friendly banter continued over the years. On Apr. 19, 2021, the rapper tweeted, "What u smokn on??" to which Saget replied the next day by tweeting back, "You tell me @SnoopDogg!! Happy 420 Sir."
Interestingly, Saget also tweeted in 2018 that he was "not a weed smoker," despite there being "numerous strains of Bob Saget Sativa."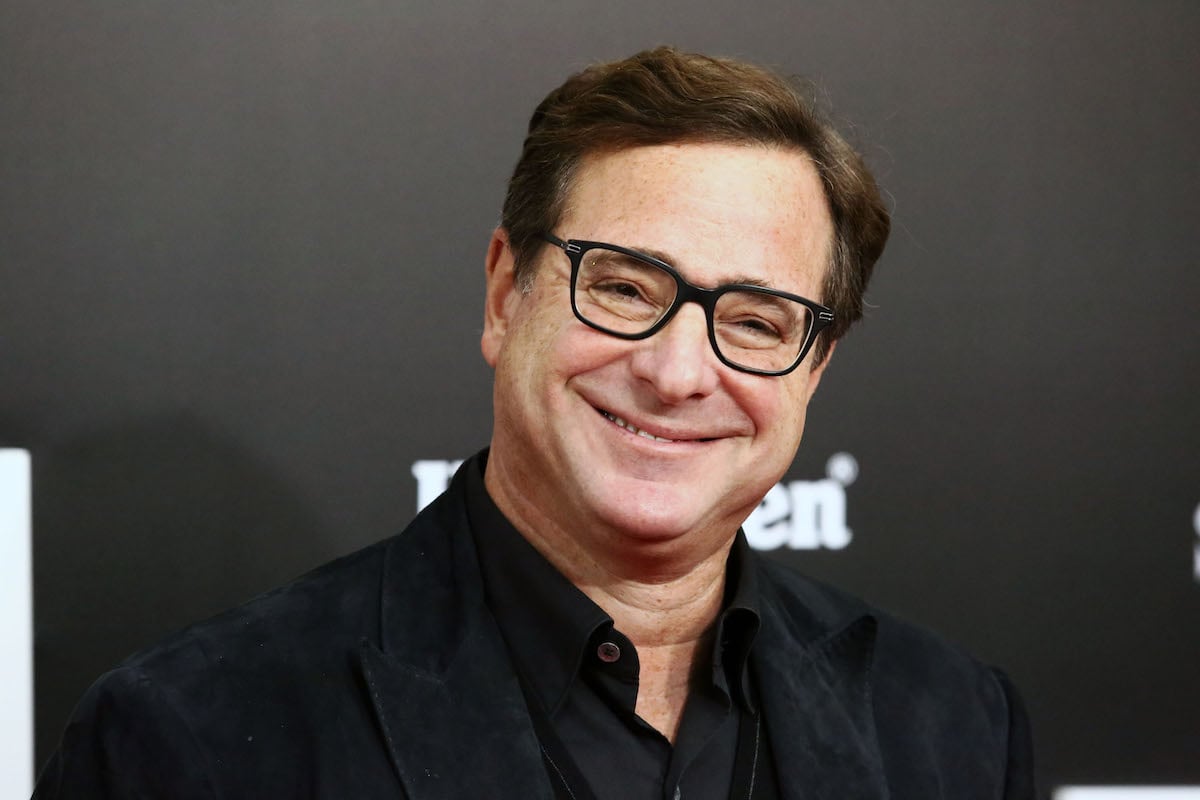 The comedian's wife said his 'happy place' was in the kitchen
Besides his friendship with Snoop Dogg, another reason Bob Saget's role in the rap video makes sense is that his "happy place" was in the kitchen, according to his wife.
Travel and food blogger Kelly Rizzo has been mourning her husband by posting lots of photos and videos of him on social media. On Feb. 9, one month after Saget's death, she shared a clip compilation on Instagram set to the Jackson Browne song "Fountain of Sorrow." The videos showed Saget and Rizzo dining in various kitchens and restaurants.
"We were in our happy place together whenever we were out at a restaurant, hotel lobby bar, or even our own kitchen when I would try out a new creation on him," Rizzo wrote in the emotional caption. "He was never shy about ordering, and he would even tell you to get everything on the menu that you wanted because he also wanted to see you enjoy everything to the fullest. "
She added, "Experiencing simple pleasures in life like that brought him so much joy. I can't even put into words how much I will miss this."
RELATED: 'Full House' Star John Stamos Reveals He Forced Bob Saget to Go to Therapy: 'We Were Like a Married Couple'