Why Did Mama June and Sugar Bear Break Up?
Reality stars Mama June Shannon and Mike "Sugar Bear" Thompson seemed like they had a relationship that could stand the test of time. However, the couple called it quits not long after getting engaged. So what ultimately caused the two lovebirds to go their separate ways? Here's everything we know.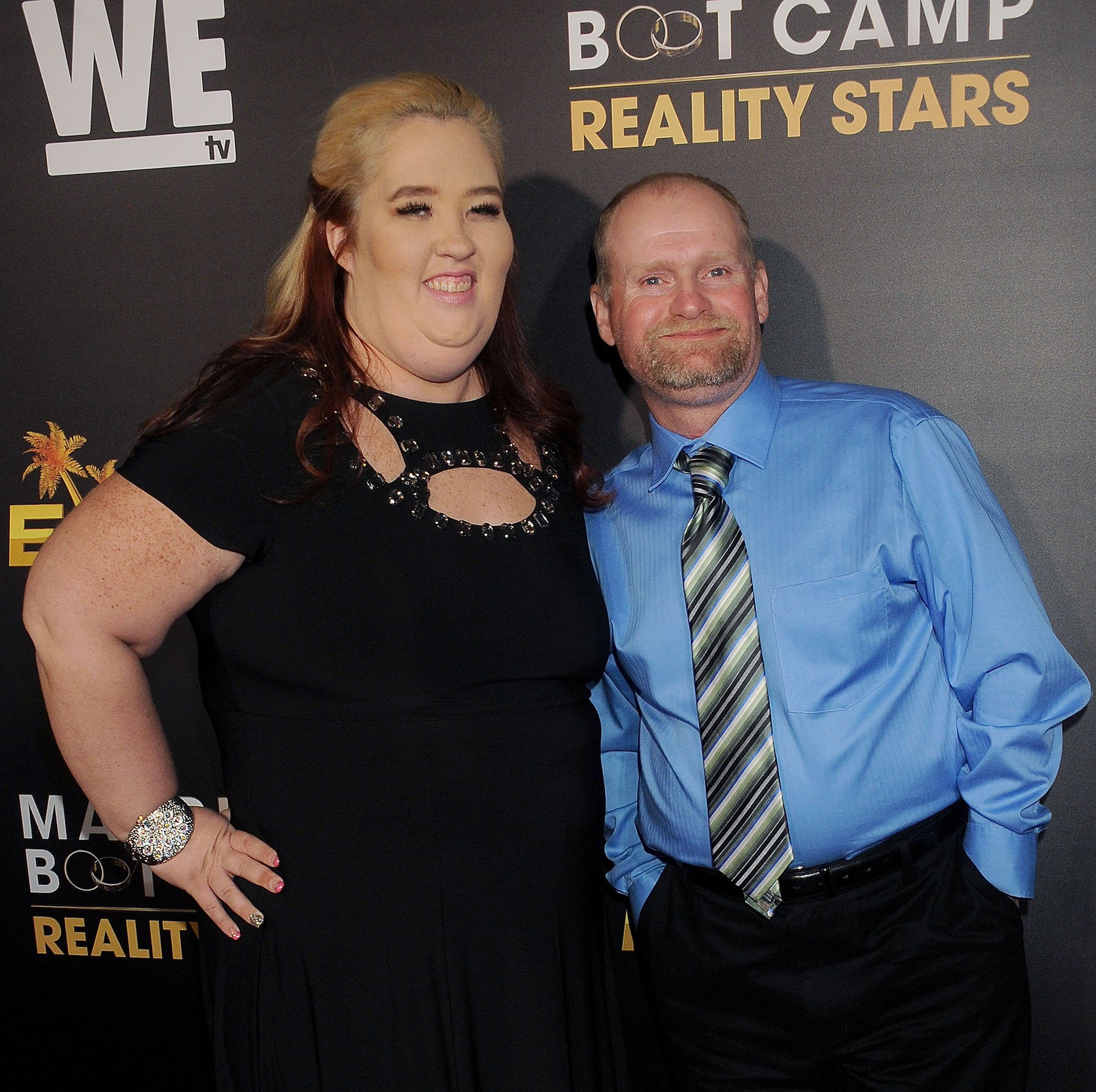 Mama June and Sugar Bear's relationship was documented on television
Mama June and Sugar Bear rose to fame after they first appeared on TLC's Toddlers & Tiaras with their daughter Alana "Honey Boo Boo" Thompson in 2009.
In 2012, Alana and her family — which also includes half-sisters Lauryn "Pumpkin" Shannon, Jessica "Chubbs" Shannon, and Anna "Chickadee" Shannon — landed their own reality TV show, Here Comes Honey Boo Boo.
RELATED: 'Here Comes Honey Boo Boo': Mama June Indicted By Grand Jury On Drug Charges
The series documented the family's day-to-day adventures in the town of McIntyre, Georgia. The show aired on TLC for four seasons until it was canceled in 2014 after reports surfaced that Mama June was romantically involved with Mark McDaniel, a registered sex offender.
Infidelity was the reported reason for Mama June and Sugar Bear's split
Though it's unclear when Mama June and Sugar Bear met, they welcomed Alana, their only child, in August 2005.
In May 2013, it was believed that the couple had tied the knot after media outlets reported that they had a wedding ceremony in the backyard of their Georgia home.
Though there was a cake, an outrageous wedding dress, vows, and plenty of guests present to witness Mama June and Sugar Bear's union, it turns out that the two weren't legally wed. According to E! News, the event was a "commitment ceremony" during which they just to reaffirmed their love for one another.
Mama June and Sugar Bear were committed to each other for 16 months before they separated in 2014.
When the two were still together, Mama June discovered that Sugar Bear was using online dating sites. TMZ later reported that Thompson had a Plenty of Fish account and had listed "cuddling" and "single" under his bio.
In 2016, the couple appeared on WeTV's Marriage Bootcamp: Reality Stars, where Sugar Bear revealed that he'd cheated on Mama June. However, she was convinced he had been with multiple people during their relationship.
RELATED: Mama June Shannon's Family is Afraid She's Going to Die, Stage a Dramatic Intervention as Her Health Deteriorates
"I believe there's more than one," the mother of four told her fellow castmates, per The Sun.
She also claimed Sugar Bear had been involved with both women and men.
"The text messages that I have say men and women," she added. "I want him to be fully honest and I don't feel it in my gut that he's fully honest."
Mama June claims Sugar Bear was physically and emotionally abusive
A year after their stint on Marriage Boot Camp, Mama June opened up about her ex-boyfriend. She told Page Six that he was physically and emotionally abusive.
"It's time the world sees him for what he is," she said. "[Lauryn 'Pumpkin' Shannon's] eye buckle was caused by him … because he got mad. So many emotional and physical scars with the kids."
Though they "tried" filming a reunion special together for her show From Not to Hot, she said, "it didn't turn out good."
"I'm not going to put my kids through that ever again," she told the outlet.
Since then, both reality stars have moved on with their lives.
Following their breakup, Sugar Bear married Jennifer Lamb Thompson.
As for Mama June, she's been in a relationship with Eugene "Geno" Doak, with whom she battled drug addiction.
Recently, Mama June detailed her cocaine habit with Doak, admitting to spending thousands of dollars daily.
"It's kind of crazy when you think about the dollar amount," she told Andy Cohen during an episode of E! 's For Real: The Story of Reality TV. "In a year, we probably spent over a million dollars because our habit was $3,500 to $4,000 a day."