Why Marlon Brando Declined the Best Actor Oscar for 'The Godfather'
Marlon Brando declined his Oscar for 'The Godfather' for one specific reason.
Marlon Brando's performance as Vito Corleone in The Godfather is one of the most iconic performances of all time. He manages to portray a menacing figure who is also a compassionate father. He ended up winning Best Actor at the Academy Awards in 1973. However, Brando boycotted the Oscars and declined the award for one specific reason. 
'The Godfather' was not Marlon Brando's first Oscar win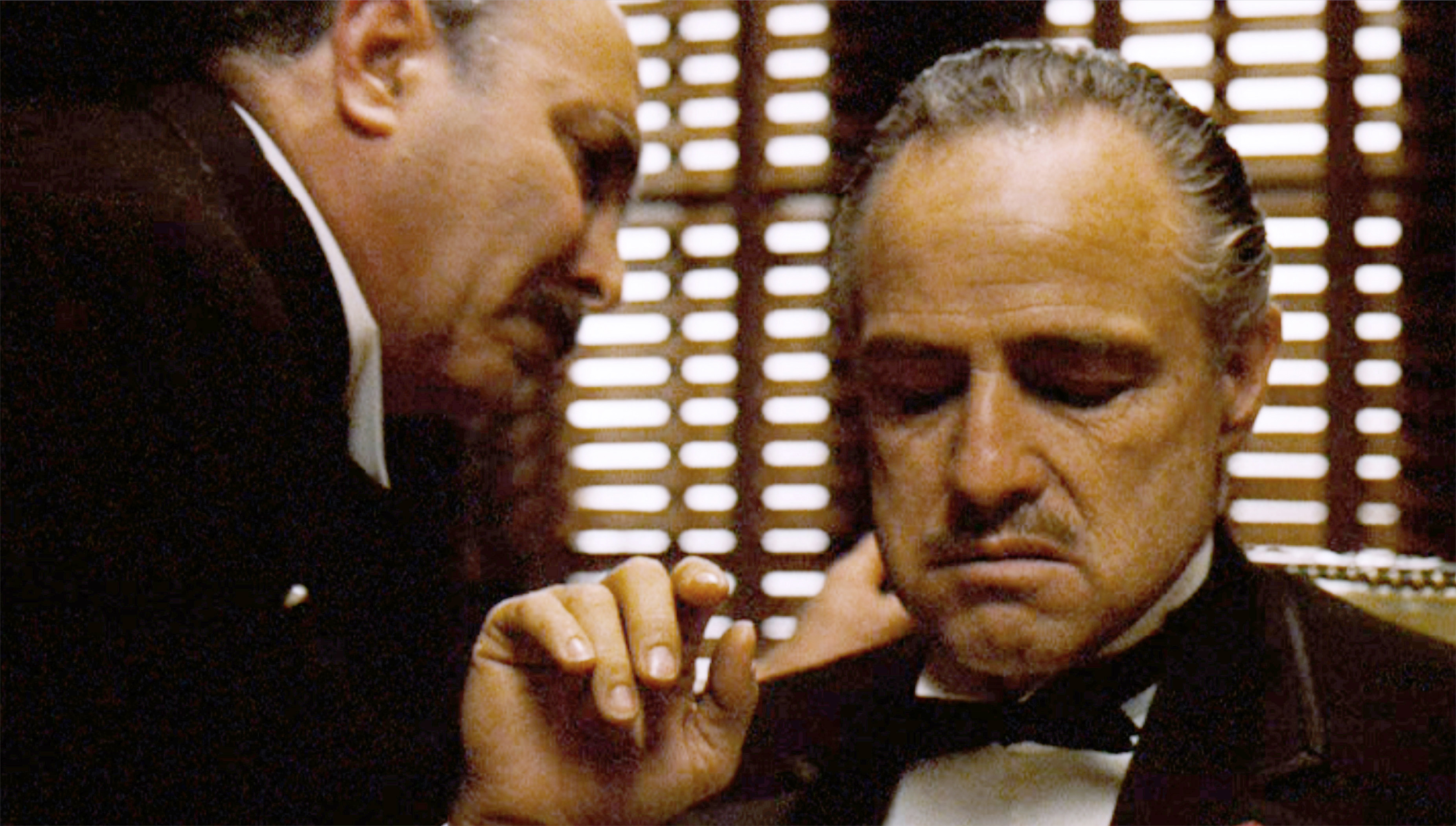 Brando is considered to this day to be an incredibly gifted actor. Before Francis Ford Coppola cast him in The Godfather, he had been nominated 5 times A Streetcar Named Desire, Viva Zapata!, Julius Caesar, On the Waterfront, and Sayonara. He won the award in 1954 for On the Waterfront. 
However, in the 1960s, Brando had been going through a lull in his career. His performance in The Godfather is credited with reviving his career and getting him back to star status. While an Oscar may not have meant the world to Brando, he boycotted the event to bring attention to an issue that was important to him. 
Sacheen Littlefeather declined the award for Brando
Sacheen Littlefeather who, at the time, was an actor and president of the National Native American Affirmative Image Committee, went up on stage at the Oscars and declined the award for Brando. In her speech, she explained why Brando declined and why she was asked to go up on stage. 
"(Marlon Brando) has asked me to tell you in a very long speech which I cannot share with you presently, because of time," Littlefeather said. "But I will be glad to share with the press, afterwards. That he very regretfully cannot accept this very generous award."
"The reasons for this being are the treatment of American Indians today by the film industry," Littlefeather continued. "And on television, in movie re-runs, and also recent happenings at Wounded Knee."
Her speech was met with boos initially, but cheers and applause began as the speech continued and ended. According to Deadline, one thing that happened off-camera was security guards having to stop John Wayne from going on stage and forcibly removing Littlefeather. 
"I later learned six security guards had to hold back John Wayne, who was in the wings and wanted to storm on to the stage and drag me off," Littlefeather said.
The impact of Brando's rejection of the Oscar
For Brando, not much really happened. He was still considered a wonderful actor and was even nominated two more times for Last Tango in Paris and A Dry White Season. Unfortunately, Littlefeather took most of the backlash from this speech and claims it ended her acting career. 
According to Deadline, Littlefeather went to Brando's house after the speech where he told her she'd "done a great job." However, Littlefeather said she was "blacklisted" by the industry after this speech.
"I was blacklisted – or, you could say, 'redlisted,'" Littlefeather explained. "I was ostracized everywhere I turned. No one would listen to my story or give me a chance to work."
Since Brando's rejection, no other actor has declined an Oscar award. However, many actors, filmmakers, and crew members today use their speeches to bring awareness to certain political movements, similar to what Littlefeather did in 1973.