Why Marvel Made a Measly $25,000 on Wesley Snipes' 'Blade'
The Marvel Cinematic Universe has released some of the highest-grossing films of all time. Blade was one of Marvel's earliest hits, and it is credited for opening the door for the studio's billion-dollar box office successes. But surprisingly, Marvel only made $25,000 on the Wesley Snipes' blockbuster. 
'Blade' was Marvel's first box office hit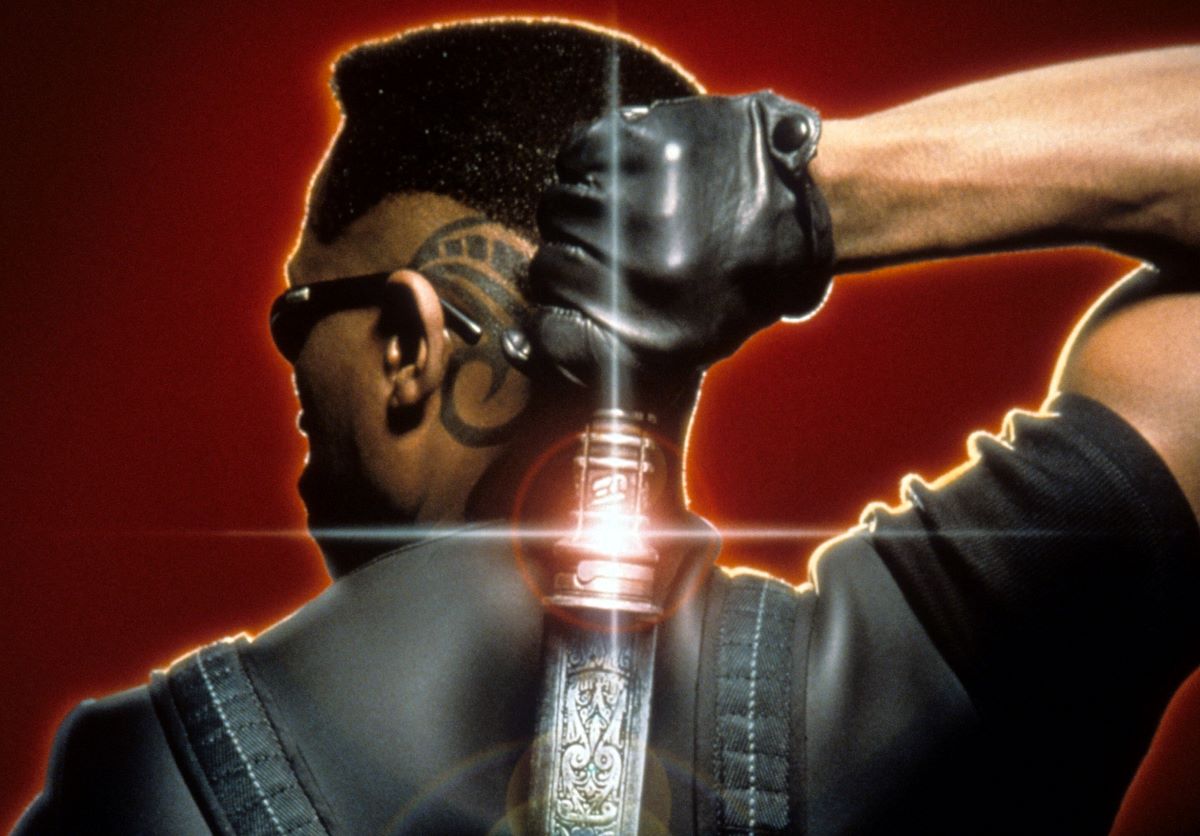 1998's Blade is based on the Marvel comic of the same name and stars Wesley Snipes as the titular vampire superhero, Eric Brooks. It was the second Marvel movie to hit the big screen following the 1986 flop Howard the Duck. 
Blade turned out to be Marvel's first real box office success. The film topped box offices in the first weeks of its release. And it went on to gross over $131 million worldwide.
The action-thriller spawned two sequels — Blade II (2002) and Blade: Trinity (2004), which also stars Ryan Reynolds and Jessica Biel. A television adaptation, Blade: The Series, aired on Spike TV in 2006 and lasted only one season.
Marvel made next to nothing on 'Blade'
Marvel Studios is one of the biggest production houses in the industry and has been putting out blockbusters like Iron Man and the Avengers since the early 2000s. But before Marvel started self-financing its films, it licensed its superhero properties to outside movie studios.
Marvel licensed Blade to New Line Cinema. And according to former Marvel Films boss Avi Arad, while New Line made millions on Blade upon its 1998 release, Marvel only got $25,000 out of the deal.
"We were giving away the best part of our business," Arad told Slate."The deals at the time on DVDs were kind of ridiculous — We got very little out of it." 
But eventually, Marvel began making its own films, keeping all of the profits on its properties in-house. In 2009, The Walt Disney Company bought Marvel Entertainment for $4.3 billion. The studio has since released record-breaking blockbusters like Avengers: Endgame and Black Panther. 
Marvel Studios is working on a reboot
During 2019's San Diego Comic-Con, Marvel head Kevin Feige revealed that the studio is working on a new Blade movie. The film will be released as part of Phase Five of the MCU. It will star Mahershala Ali as the titular superhero. 
"As we announced at Comic-Con last year, we're moving ahead with Blade, starring Academy Award winner Mahershala Ali," Feige announced on Disney Investor Day. "The development and storylines are coming together, and we'll have announcements very, very soon."
Marvel is keeping mum about plot details. But in an interview with The Playlist, Blade director Bassam Tariq teased it's going to be something special.
"[Marvel] takes big swings, you know?" he said. "I can't say anything about it, but I'm just so excited for what we're doing."
Blade is scheduled to start filming in July 2022. An official release date hasn't been set. But the movie is expected to premiere sometime in late 2023.