Why Marvel Star Robert Downey, Jr. 'Acts Like A Diva,' According to 'Avengers' Director
'Avengers: Endgame' director Joe Russo says Robert Downey, Jr.'s celebrity status may prompt him to 'project himself a certain way.'
Robert Downey Jr. of Marvel Cinematic Universe is a fan favorite for more than just his Iron Man role. Known for his dry humor and infectious charm, the Marvel actor draws scores of audiences by his trademark charisma.
In an interview with Avengers: Endgame co-director Joe Russo, Downey's presence on set became a topic of conversation with Russo sharing some revealing insight.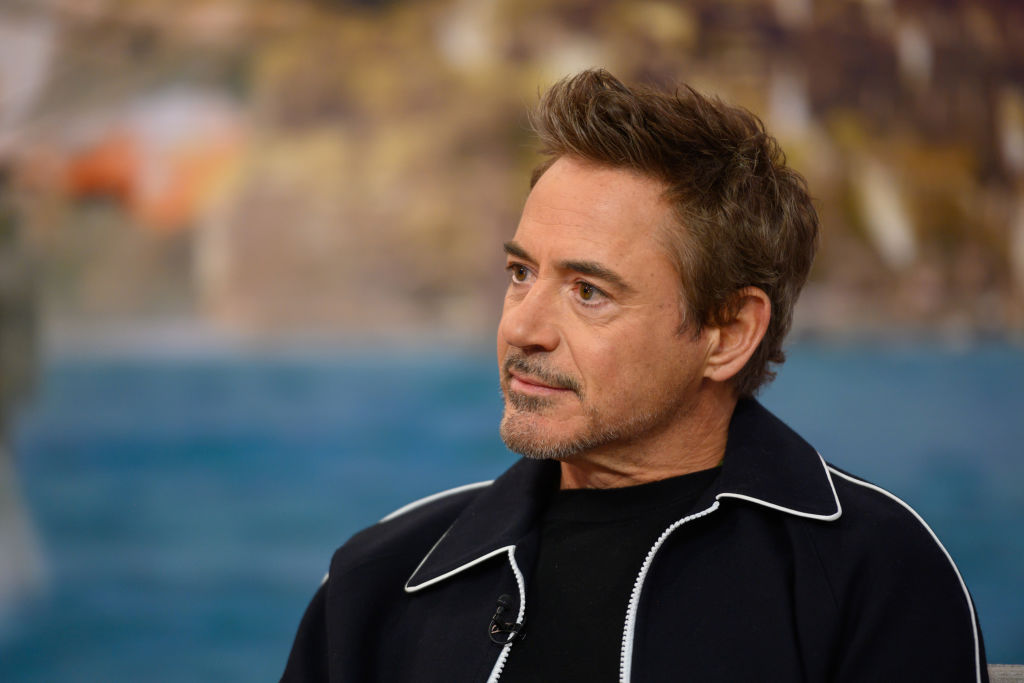 Director Joe Russo calls superhero films 'human stories'
In addition to Downey, the 2019 film Avengers: Endgame showcased a myriad of today's hottest stars including Chris Evans, Scarlett Johansson, Chris Hemsworth, Brie Larson, Chris Pratt, Don Cheadle, and Gwyneth Paltrow, to name a few. Russo commented on working with so many Hollywood heavyweights for the blockbuster flick.
"It's been a great experience for us. We have been very fortunate that this cast is incredible," Russo told Times of India, also referring to his co-director and brother Anthony. "Look, Oscar winners show up just to do one day's work for your film, so you are spoilt as a filmmaker with the love of your cast."
Russo also remarked on the depth of the superhero genre sometimes being overlooked. "These (superhero films) are human stories! They are highly relatable characters," he said. "Listen, I think that if it's not your cup of tea, you tend to shutout. For a whole global generation of film goers, these movies have become very important. They are a part of their growing up years and pop culture. … I think you just have to respect the fact the audience finds a lot in these films to inspire and connect them."
Marvel director calls Robert Downey Jr. 'hardest working actor'
In the Times of India interview, Russo was asked about Downey's rumored demands on set such as multiple vanity vans. The Marvel director laughed off the supposed entitled behavior and instead praised the actor's work ethic.
"He jokes about it, but you know why he does that? I think it is to play along and create a persona," Russo said of Downey. "He acts like a diva, but he is actually the hardest working actor you will ever work with. He is exceedingly professional."
Russo attributed the Iron Man star's behavior somewhat to fulfilling a role that his celebrity status has cast upon him.
"There is a reason why he is one of the biggest movie stars in the world," Russo explained. "The energy and effort he puts into his work every second and the way he approaches his character and believes what it is, the way he shows up on set everyday, the level of intensity he brings to his work ethic — it's commendable. … He has a certain effervescence about him that's universally translated and it comes at a cost. It requires him to project himself a certain way."
RDJ as Tony Stark
While Downey nails the role of Tony Stark, the Avengers director sees them as two completely different people.
"You want the actors to have an emotional connect with the characters they play," Russo shared. "When you really get to know Robert, you discover that he is nothing like Tony Stark. He has a public persona that he slips into, which is like Tony but when you have an intimate conversation with him, you realize he is very different. He is warm, genuine and generous human being."
With the plethora of superheroes in the Marvel Cinematic Universe franchise, Russo commented that each actor has discovered a connection with their characters along the way, saying, "They all find a certain sense of themselves in these characters after playing them for so long."