Why MCU Star Chris Evans Has This Reaction When He Sees An Ex
Actor Chris Evans of Marvel Cinematic Universe fame reportedly ended his run as Captain America in the 2019 blockbuster Avengers: Endgame. After appearing in myriad of Marvel films, Evans is now focused on other projects including the role of producer.
Tending to keep mum about his private life, Evans has been linked to actresses Jessica Biel, Minka Kelly, and most recently Jenny Slate. With the possibility of running into an ex due to their shared career field, the superhero star previously revealed he has a go-to reaction when he sees a former flame.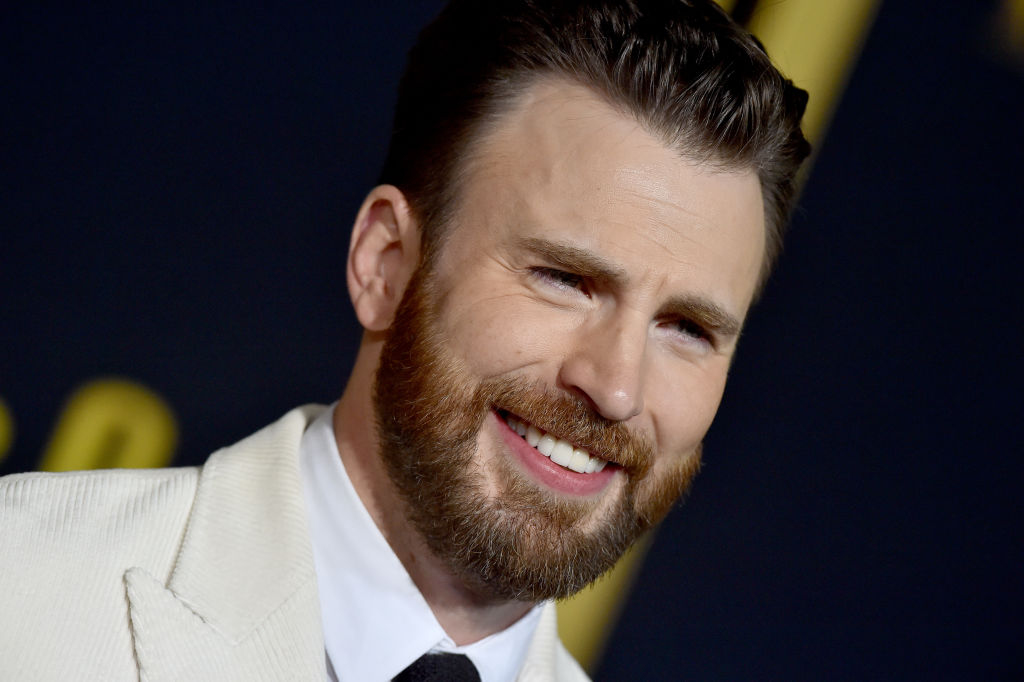 Saying goodbye to 'Captain America'
While Marvel fans are still holding out hope that Evans somehow resurfaces in the superhero franchise, the Captain America star seems to be keeping the door a crack open after his departure.  
"You never say never. I love the character. I don't know," he told Avengers co-star Scarlett Johansson in Vanity Fair. "It's not a hard no, but it's not an eager yes either. There are other things that I'm working on right now. I think Cap had such a tricky act to stick the landing, and I think they did a really nice job letting him complete his journey."
Though Evans seems resolute on his departure from Steve Rogers, the MCU actor may be willing to return for the right storyline.
RELATED: Chris Evans Says He Still Thinks About Quitting Acting
"If you're going to revisit it, it can't be a cash grab. It can't be just because the audience wants to be excited," Evans explained. "What are we revealing? What are we adding to the story? A lot of things would have to come together."
Jenny Slate praises Chris Evans
There is clearly no ill will between Evans and Slate despite permanently breaking off their on-again, off-again relationship. The actress spoke of the MCU star during one of their breaks and had nothing but praise.
"Chris is truly one of the kindest people I've ever met, to the point where sometimes I would look at him and it would kind of break my heart," Slate told Vulture in 2017. "He's really vulnerable, and he's really straightforward. … He has beautiful, big, strong emotions, and he's really sure of them. It's just wonderful to be around. His heart is probably golden-colored, if you could paint it."
Slate alluded to Evans' mega fame as a stress on their relationship. "Chris is a very, very famous person," she noted. "I have more freedom because I'm not Captain America."
RELATED: Chris Evans Will Likely Be the Most Successful Avengers Actor Following His MCU Run
Apparently, Evans also holds Slate in high esteem despite their split. "You find that you cannot help to have respect for her. You spend five minutes with her and you cannot find something bad to say about her if you tried," he told USA Today in 2017. "I am endlessly grateful for having met her. She will be in my life always."
'No bad breakups'
Though he's had several long-term relationships, Evans considers himself more of a loner and prefers a significant other to be independent.
"I'm the one who fears being enveloped. I was always a really autonomous guy my whole life," he told the Hollywood Reporter. "Camping by myself is one of my favorite things. I really like to be with someone who also has their own thing to do as well, you know? If I'm with someone who just kind of adopts my life, that can feel a bit suffocating."
With Hollywood circles sometimes being small, the chances of Evans running into a former girlfriend are reasonably high. Yet the actor doesn't go out of his way to avoid any previous romantic partners.
RELATED: The MCU Could Introduce an Older Mystique: Why It Works
"I've had no bad breakups in my life. Typically, if I see an ex, I give a big hug, and it's wonderful to catch up," the Avengers star told Elle in 2017. "If you're ever fortunate enough to love someone and have them love you back, it's worth protecting that. It's rare that someone can truly know you. And if you've broken through that kind of wall, I think it's important to value that."