Why Meghan Markle Has to Curtsy to Kate Middleton and Other Members of the Royal Family
Being a member of the British royal family must be weird, especially if you weren't born into it. Between the queen's strict family rules and her rent policy for certain family members, it seems like they are less like a family and more like business partners. Everything — including how they greet each other — is calculated, which explains why Meghan Markle has to curtsy to her in-laws.
Speaking of curtsying (and rules) there are strict regulations around who curtsies to whom. We take a closer look at the reasons why Meghan Markle has to curtsy to Kate Middleton and other members of the royal family, ahead.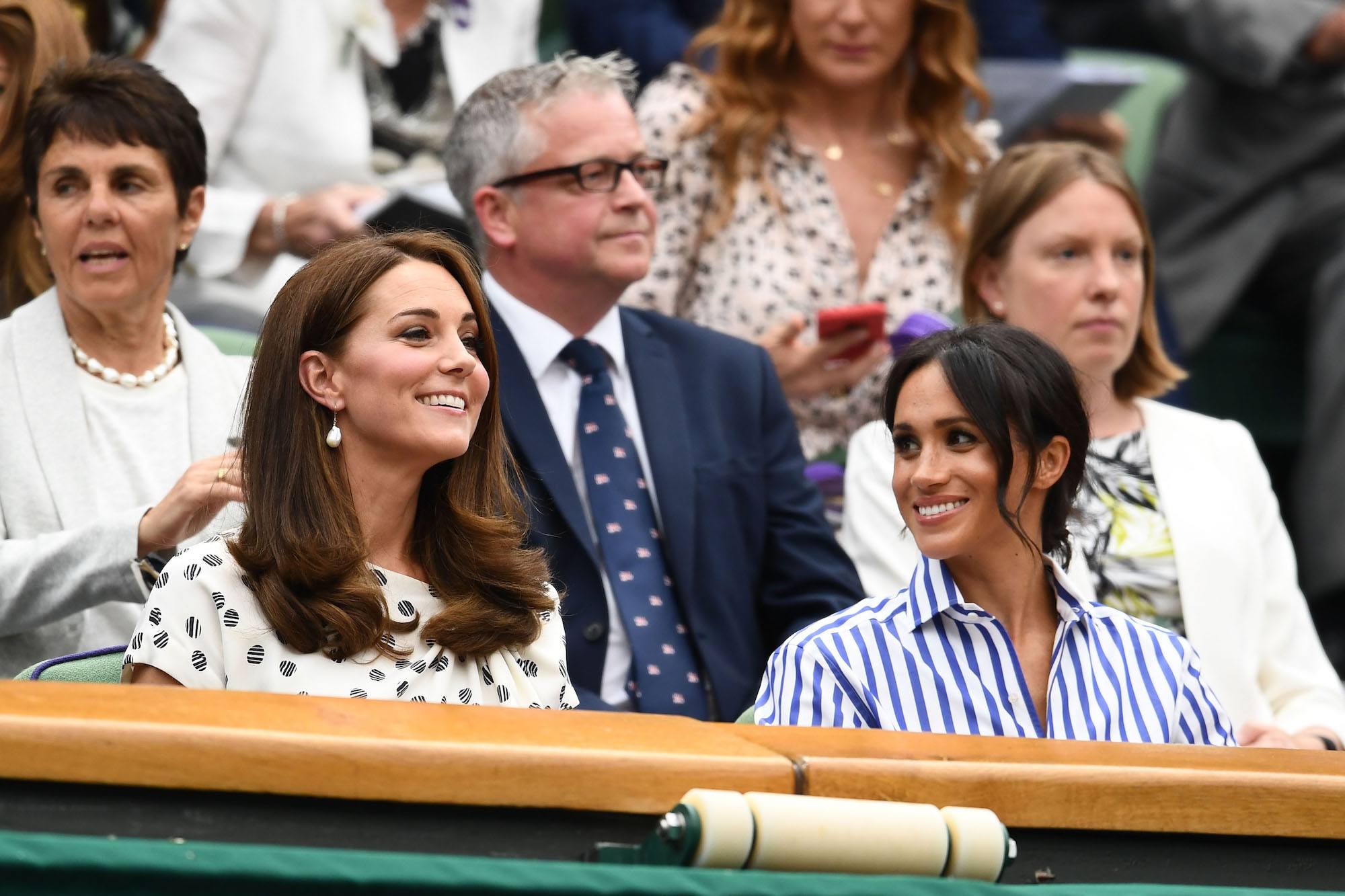 Why Meghan Markle has to curtsy to Kate Middleton and other family members
In most families, seniority doesn't grant you much. If anything, it's the oldest siblings (and parents) that get stuck with the brunt of unwanted tasks. However, the British royal family is not most families. As with most things, the queen has strict rules that her children, grandchildren, and even great-grandchildren must abide by. That includes how they greet each other.
If you think Meghan shows up at William and Kate's house and greets them with open arms, think again. According to the queen's rules, even though Meghan is a duchess — and part of the royal family — she still has to curtsy to her brother and sister-in-law. That's because the family abides by a hierarchy. Since William is the second in line to the throne, and Kate is married to him, Meghan must show respect by curtsying to the Camridges.
Despite their commoner backgrounds, Kate has a higher place on the family totem pole because she's married to the future king. And while she must still curtsy to those above her, Kate does not need to return the curtsy to Meghan — thought she still might to avoid the awkwardness of it all.
Like Meghan, Kate has to curtsy to those above her. That includes Princess Anne, Alexandra, Beatrice, and Eugenie, as they are princesses by blood. The only time the princesses curtsy to Kate and Meghan is when they are with their husbands.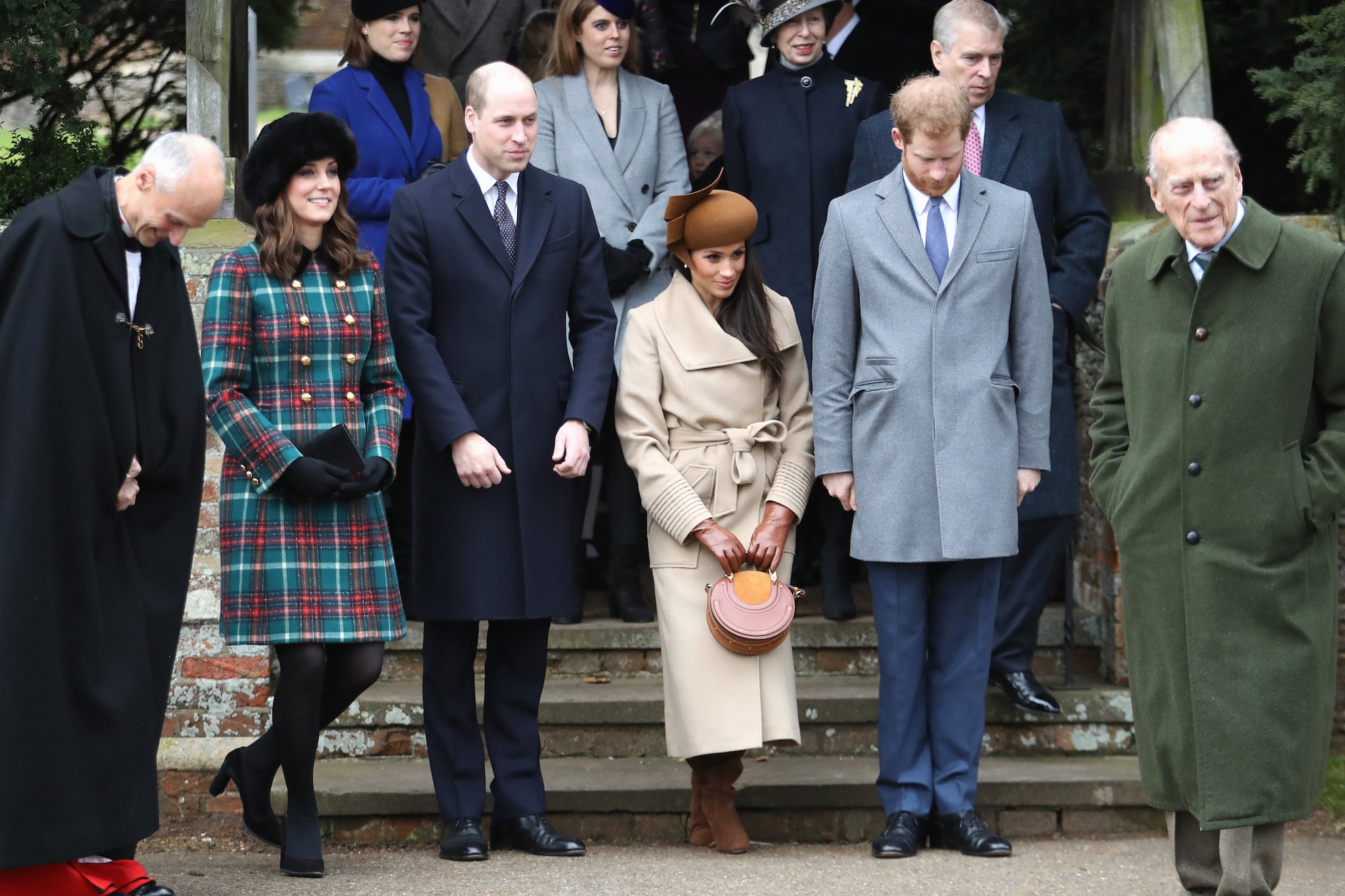 Who does Meghan Markle have to curtsy to?
With a family as large as Harry's knowing who to curtsy to can get confusing. Luckily, Meghan underwent strict etiquette training before her royal wedding to avoid any mishaps. One person she probably never needs a refresh for? The queen. As England's reigning monarch, Queen Elizabeth II is the most critical person in the family — that means everyone (including her sons) must bow or curtsy in her presence.
As the monarch's husband, Prince Philip also receives a respectful greeting from his family members. Following Philip is Prince Charles and his wife, Camilla Parker Bowles. Then, it's William and Kate, followed by the blood princesses — aka, Princess Anne, Princess Alexandra, Princess Beatrice, and Princess Eugenie.
To make things more awkward, as the royal family evolves and William and Kate's children grow up, it is likely that Meghan will have to curtsy to her niece and nephews, as they are all ahead of their Uncle Harry on the throne waiting list. Oh to be a royal!
Check out The Cheat Sheet on Facebook!