Why Meghan Markle Should Keep Her Maiden Name After Royal Exit
Meghan, Duchess of Sussex is embarking on a brand-new life. While no one quite knows what might happen next for the former royal and her husband, Prince Harry, there's no doubt that she has experienced a lot of change within the past few years.
Meghan went from being a successful actress to a working member of the royal family, and finally, endured pressure and backlash from the public and press when it was revealed that she and Prince Harry would be stepping back as senior royals. Meghan has lost many of the privileges associated with being a royal.
But, according to a recent report, she might be taking an unprecedented step to hold on to one final tie to the royal lineage. 
What was Meghan Markle's name at birth?
Meghan was born in Los Angeles, California, in 1981. At birth, her parents, Thomas Markle Sr. and Doria Ragland, gave her the name Rachel Meghan Markle.
Meghan was a good student, dedicated to making the world a better place, and when she was still quite young, she decided that she wanted to pursue a career in entertainment. After college, Meghan became a working actress, supplementing her income through various odd jobs like teaching calligraphy.
For the purposes of her professional life and acting jobs, she dropped "Rachel" as her first name and started to go exclusively by Meghan Markle. She got her big break in the business when she was cast in the TV show Suits.
It wasn't long after that when she met Prince Harry, and their fairytale romance began. However, once she married into the royal family in May 2018, she had to get used to a whole new title. 
Meghan Markle is losing her royal title
After her marriage to Prince Harry, Meghan got an upgrade in terms of her name. She became officially known as Meghan, Duchess of Sussex, and was referred to as "her royal highness."
Following the birth of Archie Harrison in May 2019, she got another addition to her title. Her occupation was listed as "princess" on Archie Harrison's birth certificate. 
In January 2020, Meghan and Prince Harry posted on Instagram that they planned to step back as senior members of the royal family and that they would be dividing their time between the United States and the United Kingdom. The announcement resulted in a firestorm of activity within the royal family, as the queen tried to figure out a happy medium for the couple and the royal traditions that they wished to redefine. It was decided that Prince Harry and Meghan would have to give up their royal titles, although they would still be informally known as Duke and Duchess of Sussex. 
Should Meghan Markle keep her maiden surname?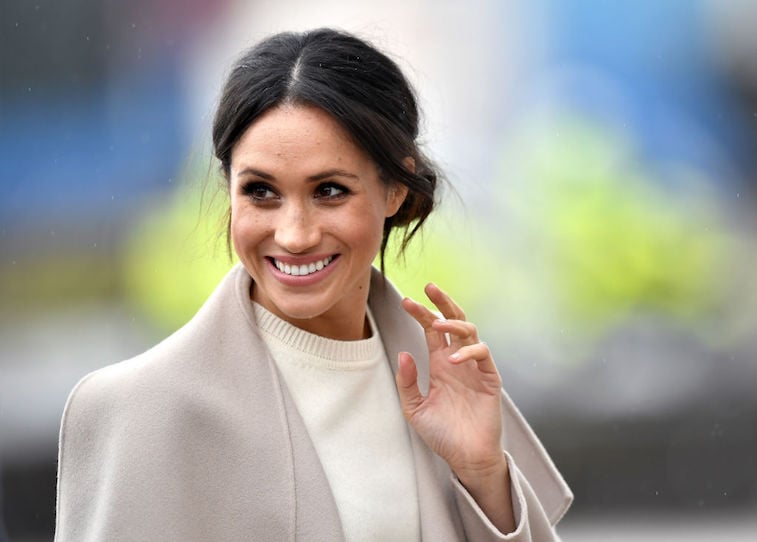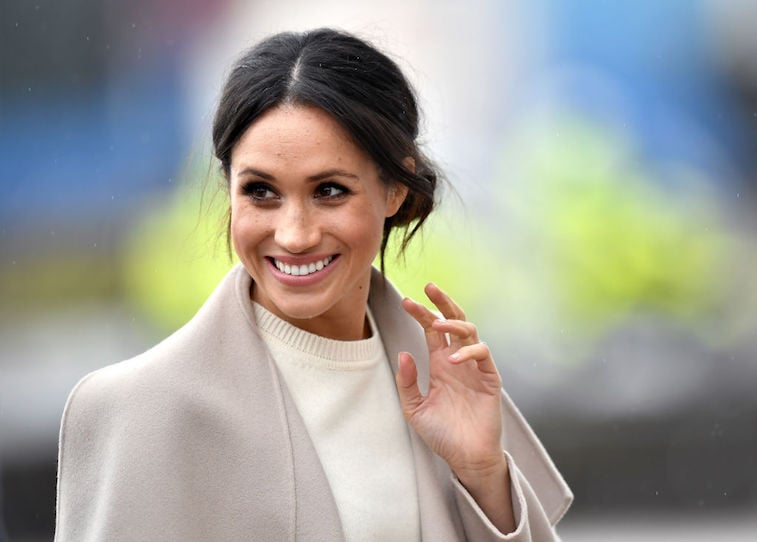 Although the couple has chosen to give up their titles, their public funding, and many of the other trappings of royalty, they still seem to be happy about their decision to quit being senior royals. Still, a recent report reveals that Meghan could be considering changing up her name yet again.
The report states that in light of losing her royal title, Meghan is considering adopting the surname Mountbatten-Windsor, just like her son, Archie Harrison. Certain members of the royal family have chosen to adopt new surnames, so the move wouldn't be entirely unprecedented. If she does this, she would become known as Meghan Mountbatten-Windsor.
Meghan herself hasn't spoken out about this rumor — and she isn't likely to. Thus far, she has avoided making any major public statements about her exit and the changes in her life.
That said, Meghan has one big reason to revert to her maiden name: Her brand identity. Despite being a duchess now, everyone identifies Meghan with her maiden surname from when she was a Hollywood actress. Now that she's returning back to her old stomping grounds, she can add even more prestige to the name she grew up with.
Then again, it is entirely possible Meghan, who is estranged from her other "Markle" family members, wants to share a common last name with her son and husband.
Still, in the days to come, there's no doubt that she will begin to step out and re-emerge with a brand-new identity, whether or not that includes a major name change.