Why Memphis Garrett Reportedly Got More Money Added to His Runner-Up Prize From 'Big Brother 10'
Memphis Garrett received money for being runner-up on 'Big Brother 10.' Find out why he got extra money and more.
The winners of Big Brother receive $500,000 and the runner-up gets $50,000. However, some winners and runner-ups have received more than that prize money based on how they've performed throughout the competition. Memphis Garrett took home more money at the end of Big Brother 10 for a unique situation.
Memphis Garrett was runner-up on 'Big Brother 10'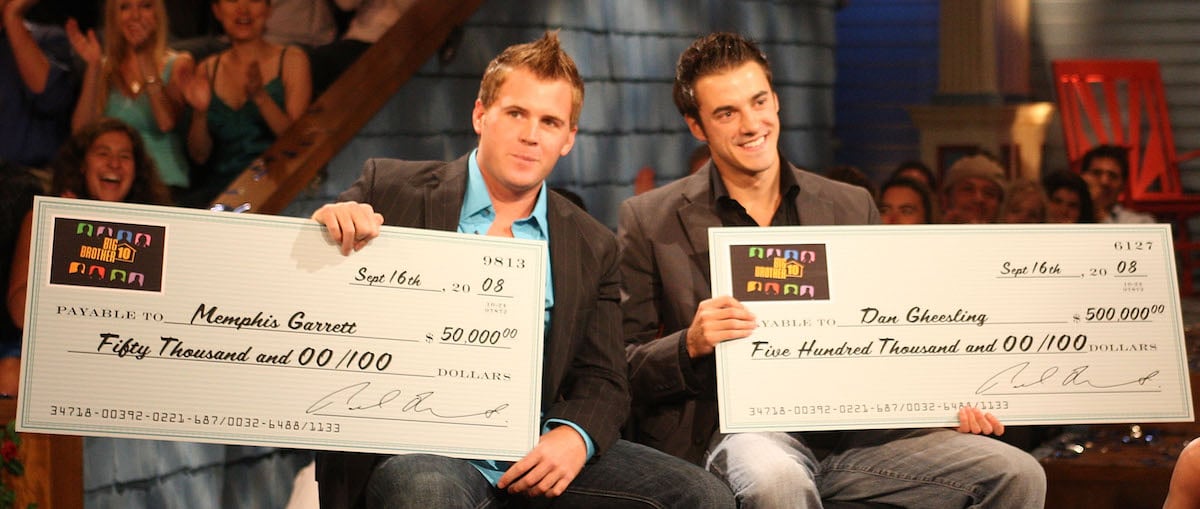 Big Brother 10 aired back in 2008. There were very few twists this season except Dan Gheesling was America's Player temporarily.
He also happened to be in The Renegades alliance with Garrett. They made it to the end together but Gheesling managed to get all of the votes. The jury members believed Garrett just rode Gheesling's coattails that season.
Garrett was still awarded $50,000 for being runner-up. He was also supposed to win a car from a competition that season.
He received more money instead of a car he won
Garrett was supposed to receive a 1969 Camaro from a car-pulling contest. There was one problem that came between Garrett and his car.
TMZ reported someone else actually owned the car. It was then returned to the owner after the contest. After the season ended, the car was repainted. The producers reportedly tried to buy it but Garrett took it for a test-drive and decided to take money instead of the car.
It wasn't revealed how much more money Garrett received on top of his prize money. Now he's back on Big Brother 22 for another shot at the biggest prize of the show.
Garrett has another shot at the prize
Big Brother 22 has started and we have learned who is returning as an all-star. Garrett is competing against Nicole Franzel, Ian Terry, Da'Vonne Rogers, Kaysar Ridha, Janelle Pierzina, Dani Briones, Bayleigh Dayton, Enzo Palumbo, Cody Calafiore, Kevin Campbell, Christmas Abbott, David Alexander, Keesha Smith, Nicole Anthony and Tyler Crispen.
"It's been over 10 years," Garrett told Entertainment Tonight. "I got second place the last time I was in the house. I created one of the best alliances in the game, The Renegades. So it's time to prove that this other renegade deserves that number one spot."
He did point out one thing he learned from his first season. "I wasn't the best at jury management," he explained. "I wasn't in tune with how I was being perceived from the people that I was giving them the boot. So this time around's gonna' be a little bit different. You're gonna see the softer side of Memphis." If Garrett does win this time, hopefully nothing will go wrong with receiving his prizes.