Meryl Streep Has the 'Biggest Crush' on Will Ferrell But Not Ryan Gosling
Iconic actor Meryl Streep once revealed she's got a massive crush on Will Ferrell.
Meryl Streep is one of Hollywood's most respected stars, an actor who has won a slew of awards and is widely considered to be one of the best actors of her generation. Streep has been a heavy-hitter in the movie business for decades and has managed to avoid controversy for the most part.
This could be due in part to the fact that Streep has been happily married for years to the same man, a real anomaly in Hollywood. Still, her happy marriage doesn't stop her from occasionally crushing on other actors, as she revealed in a 2015 interview. 
Meryl Streep has been married to Don Gummer for decades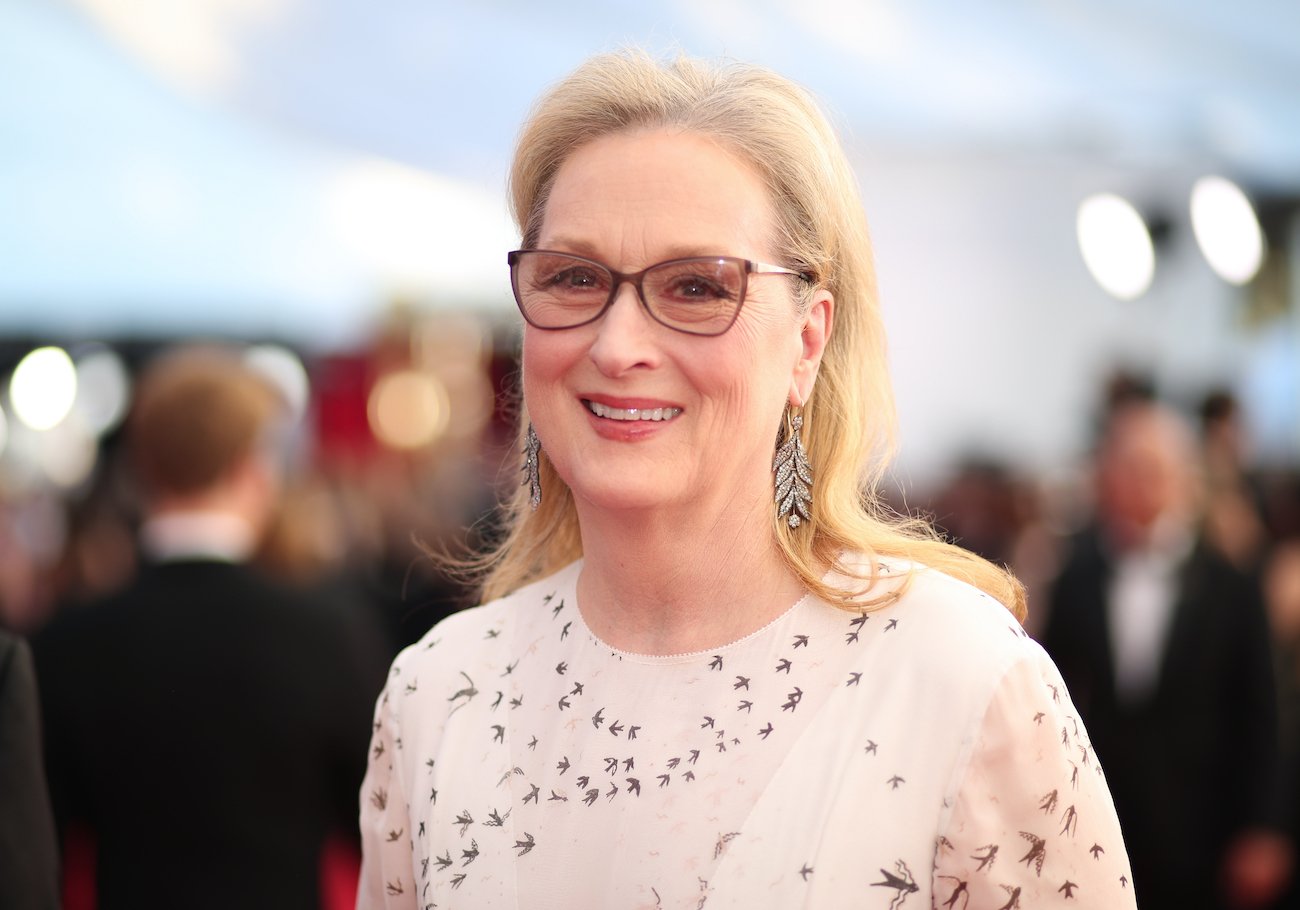 Born in 1949, Streep first made her debut as an actor in theater, after receiving her MFA from Yale in 1975. It wasn't long before Streep transitioned to film roles, with her first being opposite Jane Fonda in the 1977 movie Julia.
Over the next few years, Streep continued to act in a wide variety of movies, making waves for her ability to effortlessly portray any character.
It was also in the '70s that Streep met the man who would become her husband. Following the loss of her long-term boyfriend, John Cazale, to lung cancer in 1978, Streep started dating a sculptor named Don Gummer.
The two hit it off right away and less than six months after they first started dating, they got married. Streep and Gummer have welcomed four children together: Henry, Mary, Grace, and Louisa.
All the Gummer children have followed their parents into creative pursuits, with Mary Gummer, better known as Mamie, earning acclaim as an actor in recent years. 
What did Meryl Streep say about her crush on Will Ferrell?
Don Gummer and Streep have managed to keep many of the details of their relationship private, and rarely does Streep talk about her long-term love affair with the sculptor. Still, Gummer has accompanied Streep to many awards shows, and always seems very proud and supportive of his movie-star wife. They recently celebrated their fortieth wedding anniversary, a truly remarkable achievement, especially in Hollywood.
In 2015, Streep opened up about one particular crush that she has, likely referring to a platonic or professional crush.
"The movie that makes me cry is Anchorman," Streep revealed to W magazine. "I have the biggest crush on Will Ferrell. I love him in every film he does. I mean, Ryan Gosling could be my child. I'm not going to have a crush on a child. Will Ferrell is a man."
Will Ferrell is a comedic icon
Clearly, Streep has a lot of admiration for the comedic actor Will Ferrell.
Ferrell, like Streep, is in a committed relationship of his own. The actor met actor Viveca Paulin in 1995 at an acting class, and they quickly established a connection. Ferrell was an up and coming star at the time, and they dated for a time before splitting up. Ferrell went on to star in Saturday Night Live, but he couldn't forget the stunning Swedish actor. 
Ferrell and Paulin tied the knot in 2000 and have been together ever since. Like Streep, Ferrell keeps his marriage out of the spotlight and the two primarily enjoy their off-time well away from Hollywood. Together, Paulin and Ferrell have three sons — Magnus, Mattias, and Axel.
In recent years, Ferrell has started to bring his three sons to various red-carpet events, showing off the sweet family that he is clearly proud of.