Why Mila Kunis Is 'Shocked' She's With Ashton Kutcher
Mila Kunis and Ashton Kutcher are a couple many people never imagined. While they may have played lovers on That '70s Show, Kunis admitted to not liking him in real life at certain points. So when they wound up getting together, pretty much everyone was surprised. Even Kunis herself admits she's "shocked" at how things panned out.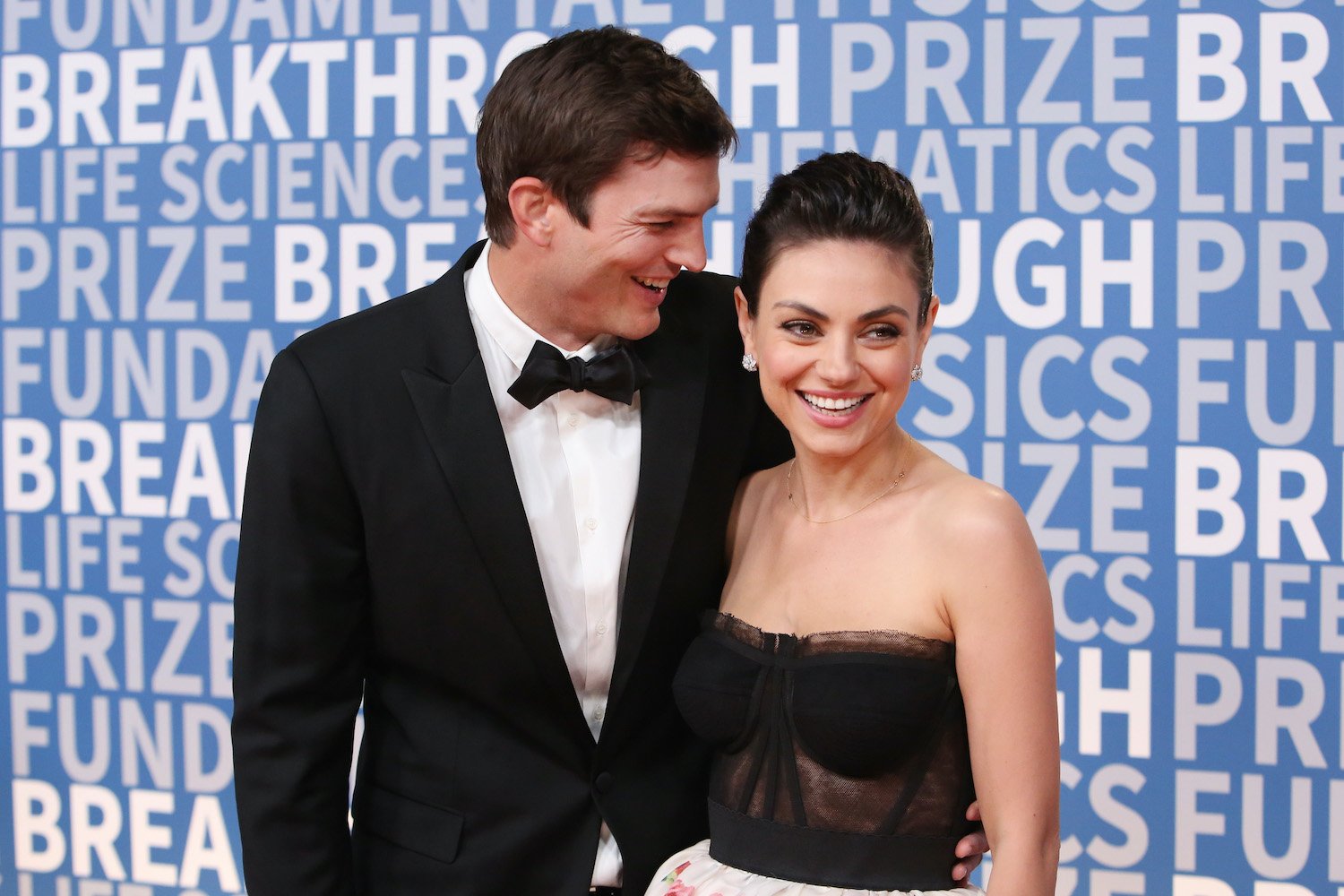 Mila Kunis and Ashton Kutcher's relationship dates back to the '90s
Kunis and Kutcher met in 1998 when they were cast on That '70s Show — a Fox series that followed the scrawny, socially awkward teenager Eric Forman and his five friends.
Kunis played Jackie Burkhart, a snobby, rich girl who dated Eric's friend Michael Kelso (Kutcher). Recalling the experience in a 2018 episode of Marc Maron's WTF podcast, Kunis said regardless of what people might think there were zero feelings between her and Kutcher at the time.
"In the show [we kissed] with no feelings whatsoever," she explained. "It's the weirdest story that nobody believes, but it's the God's honest truth. There was nothing there, and it was like … whatever."
Kunis' character would eventually move on to Eric's other friend Hyde. However, she ultimately wound up with his pal Fez in the eighth and final season of the show, which aired in 2006.
How Mila Kunis and Ashton Kutcher started dating
Several years after the show's conclusion, Kunis and Kutcher began dating in real life. As she explained on the WTF podcast, they were friends with benefits first. But when their feelings for one another started to grow, they decided to become official.
"I didn't realize how good-looking he was until we reconnected when I was in my late 20s," Kunis explained on the ABC News program Popcorn With Peter Travers. "… We always, always kept in touch for years and years and years, both had completely separate lives, lived two separate lives, became two completely different people. It wasn't until literally my late 20s that we reconnected. I was like, 'Oh my God, you're really good looking and incredibly smart.'"
She and Kutcher went on to marry in 2015 and are now parents to two kids, Wyatt and Dimitri.
Even years later, Mila Kunis is 'still shocked' at the way things turned out
In a February interview with Access Online, Kunis spoke about her life and career, including her work on That '70s Show. Looking back on the series and its impact on her life, she gushed, "I got my husband out of that show!"
When asked what her younger self would think of her relationship with Kutcher, Kunis admitted she likely would've been surprised.
"I joke about it, but my husband and I were two very different people 15, 20 years ago when we reconnected eight years ago," she said. "And anyone that ever tells you, 'Oh, I saw this coming,' is lying. This is not one of those things, so we're still as shocked as anyone."
The couple will celebrate six years of marriage and a total of nine years together later in 2021.