Why Miley Cyrus Calls Her Marriage to Liam Hemsworth 'Complex'
Miley Cyrus and Liam Hemsworth recently tied the knot after an on-again-off-again relationship. Here's why Cyrus recently called her marriage "complex."
One of Hollywood's most interesting relationships is that of Miley Cyrus and Liam Hemsworth. The unlikely duo first met when they were very young and went on to form a tight bond, that hasn't been severed by any challenge life has thrown at them. Cyrus and Hemsworth have certainly had turbulent times in their relationship, but they have always ultimately returned to each other. In a recent interview, Cyrus opened up about her marriage to Hemsworth and what makes the two of them tick.
When did Miley Cyrus and Liam Hemsworth start dating?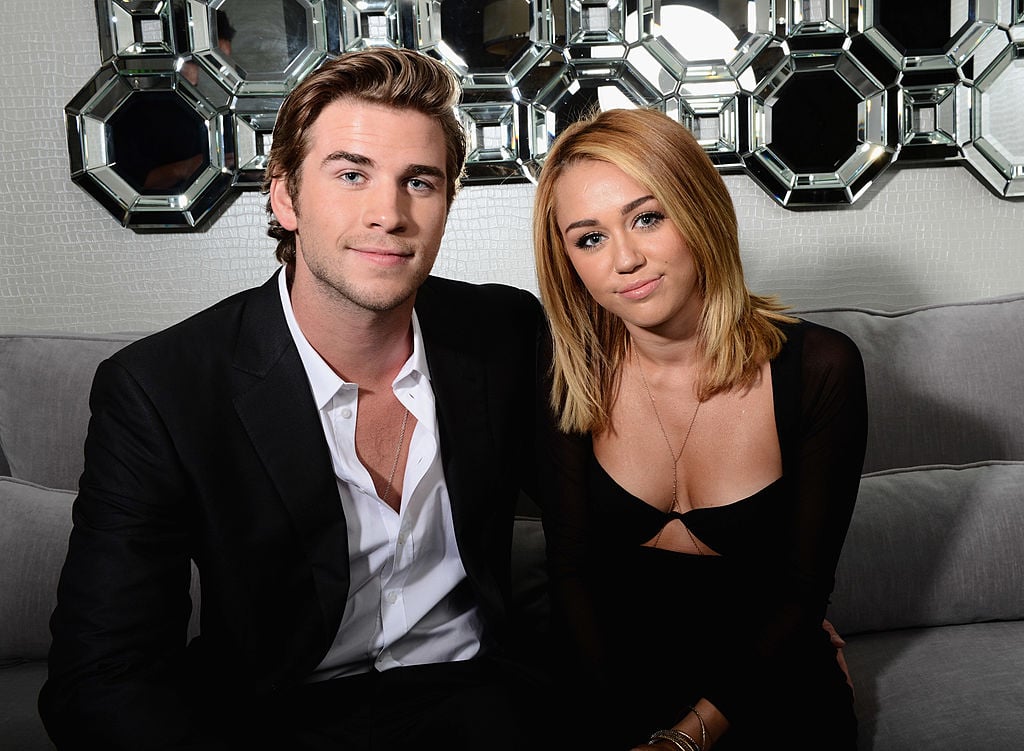 In 2009, Cyrus was still fresh from her role as Hannah Montana on the Disney Channel's hit series. Many people still saw her as an innocent teen queen, but that would change when she was cast in The Last Song, an adaptation of the Nicholas Sparks book. Cyrus starred opposite a young Australian actor: Hemsworth. He was also just beginning to make his mark on Hollywood. A real-life romance formed between the two, and they started dating.
The young couple kept their love affair under the radar and didn't confirm their couple status until early 2010 when they started appearing on red carpets together. Over the next year and a half, they would undergo some trying times, reportedly breaking up and getting back together several times. However, by early 2012, not only were they rock-solid yet again, but they were rumored to be engaged. They broke off their engagement in the summer of 2013 before getting engaged yet again in early 2016 — and this time, it was for real.
Liam Hemsworth and Miley Cyrus tied the knot
The multiple breakups that Cyrus and Hemsworth endured throughout the first few years of their relationship seem to have only made them stronger, ultimately. Following their fresh engagement in 2016, they were spotted together frequently and many fans wondered when the pair would finally make their love official by getting married. They appeared on red carpets together and gushed about each other on social media, but stayed mum on wedding news.
It seems that Cyrus and Hemsworth were making their own plans in secret the whole time. In late 2018, it was reported that the two had gotten married in a secret ceremony. It was the perfect end to a difficult year for the pair, which had seen their California home devastated by the raging wildfires. Now that they have been married for over half a year, Cyrus and Hemsworth have no doubt gotten past the initial honeymoon phase of their marriage. However, according to a recent interview with Cyrus, there's a lot more to their union than what one might expect. 
How did Miley Cyrus describe her marriage to Liam Hemsworth?
One thing Cyrus isn't is boring. And in her new interview with Elle, she claims that she will never fit into a stereotypical wife role and that Hemsworth is completely okay with that. She describes her relationship with Hemsworth as a partnership and says that she is inspired by her parents' relationship.
Cyrus also went into detail about how unique her marriage to Hemsworth is. "It's so complex, and modern, and new," Cyrus gushed and went on to say that she hesitates to give any specifics about their home life because she doesn't think most people would understand.
It certainly seems like Hemsworth supports her completely in any career decision that she makes, and she does the same for him. Plus, they have been together long enough and gone through enough heartache to not have to prove themselves or their love to anyone. Hopefully, in the coming years, Cyrus will continue to share even more about her unique, sweet relationship with her life partner.