Why Miley Cyrus Never Released Her 'Avril Lavigne Song'
During her early years, Miley Cyrus made music similar to Avril Lavigne's. She once wrote a track she described as an "Avril Lavigne song." Here's why she said she'd be in trouble if she ever released the song — and whether Cyrus has outshone Lavigne commercially.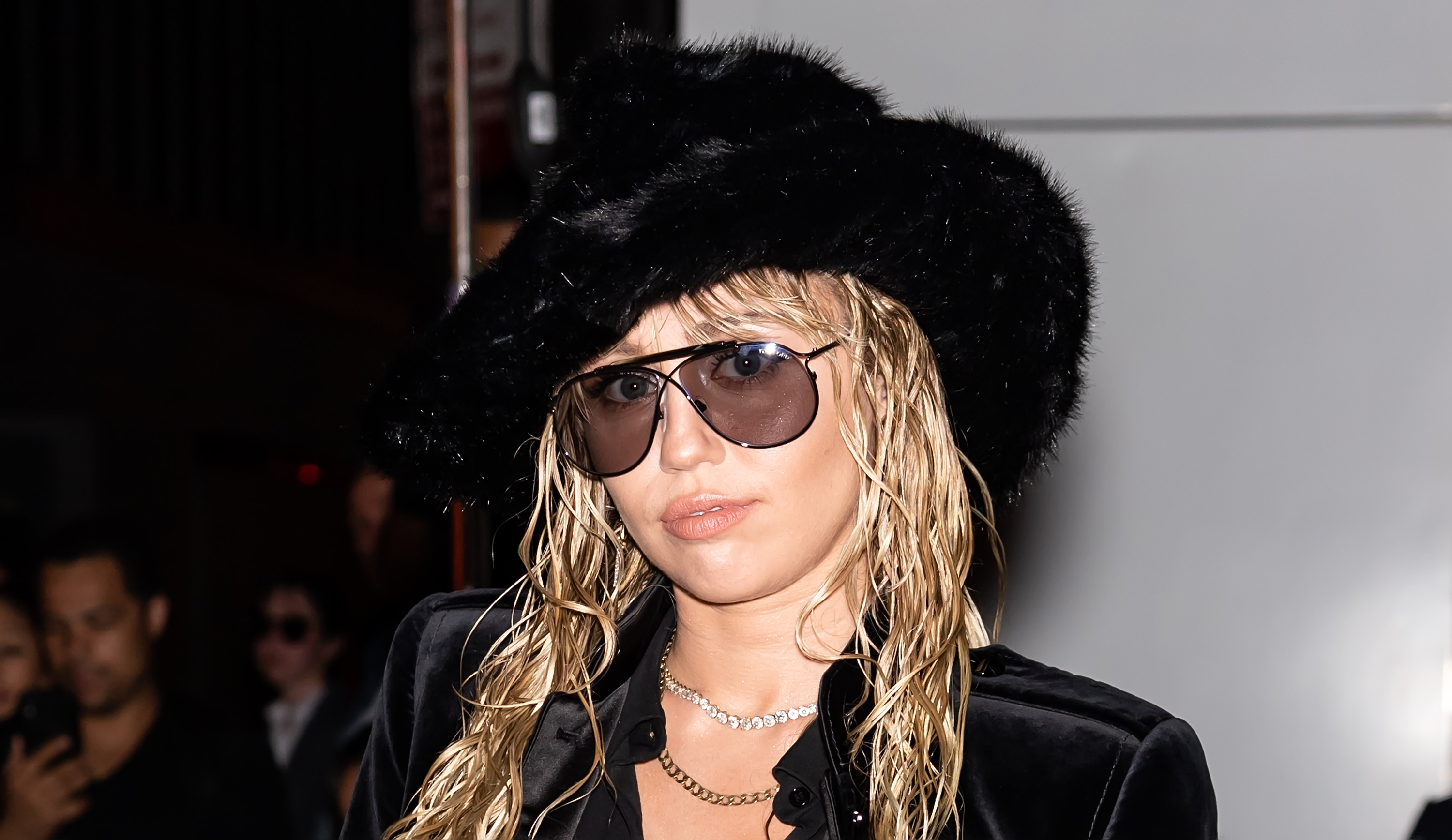 The first song Miley Cyrus wrote
During an interview with Rolling Stone, Cyrus discussed multiple anecdotes about her early years as a songwriter. For example, she named the first song she ever wrote. "'Pink Isn't a Color, It's an Attitude," she recalled. "'It's the sparkle in the shine. It's the green and the grass to kick in the *ss.'"
In addition, she discussed what the song sounded like. "That's an Avril Lavigne song. I've been doing pop rock." Elsewhere in the interview, Cyrus said she wrote the track around the age of 10.
RELATED: Miley Cyrus Wrote a Song That Made Her Mom Call Her a 'Little B*tch'
Cyrus comparing her sound to Lavigne's makes perfect sense. They both made pop rock with lyrics that were sometimes spunky and sometimes confessional. Cyrus wasn't alone here, as many 2000s teen pop stars like Demi Lovato and Selena Gomez made music similar to Lavigne's. 
Why 'Pink Isn't a Color, It's an Attitude' was never released
So far, "Pink Isn't a Color, It's an Attitude" hasn't appeared on any of Cyrus' albums or EPs. Why? According to Cyrus, it's probably because of publishing rights.
RELATED: Miley Cyrus' Dad Felt Britney Spears Could Make His Daughter a Stripper
"It's probably some sort of publishing problem," Cyrus said. "I would have been sued if this was a real song, because I bought something at the fair that said, "Pink isn't a color, it's an attitude." And I was like, that's genius. I started a band called Blue Roses, and our first song was 'Pink Isn't a Color,' so we had the blue and pink. That was my first band. It was a girl rock band."
Who's more popular: Avril Lavigne or Miley Cyrus?
Cyrus admits she drew influence from Lavigne during her ealy years as a musician. This raises an interesting question: Is Cyrus more popualr than Lavigne? According to Billboard, Lavigne released a single No. 1 hit: "Girlfriend." In addition, she's released four other top 10 hits: "Complicated," "I'm With You," "My Happy Ending," and "S8R Boi." That's pretty impressive for a Canadian artist, as only so many Canadian artists have found significant chart success in the United States.
RELATED: Sinéad O'Connor Inspired Miley Cyrus' 'Wrecking Ball' Video and Hated It
On the other hand, Cyrus has had a single No. 1 hit on the Billboard Hot 100 — "Wrecking Ball" — in addition to seven top 10 singles: "We Can't Stop," "The Climb," "Party in the U.S.A.," "See You Again," "7 Things," "Malibu," and "Can't Be Tamed." That's not even counting her songs credited to Hannah Montana. Cyrus certainly drew some inspiration from Lavigne, even to the point she wrote a Lavigne-inspired song she can't release. However, she's surpassed Lavigne commercially.