Why Miley Cyrus Was Once 50 Cent's Favorite Artist to Listen To
50 Cent and Miley Cyrus seem to exist in different musical worlds but 50 doesn't feel that way. He had some kind words for Cyrus' music back in the day. In addition, he revealed which of Cyrus' songs he'd most like to sing at karaoke.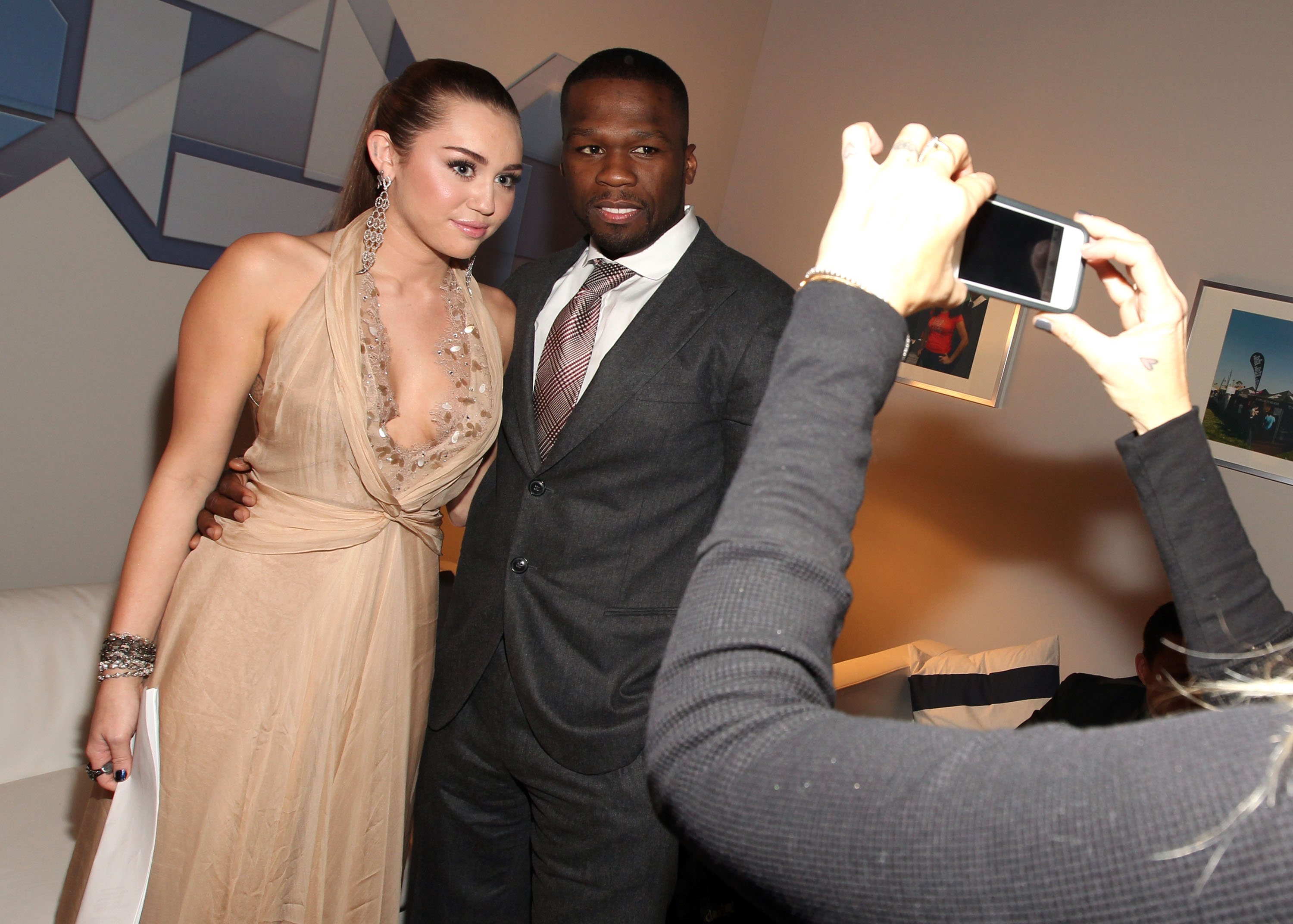 50 Cent's take on Miley Cyrus career evolution
Cyrus has gone through several eras. Over the course of her musical evolution, she's played Hannah Montana, released an experimental psychedelic album, and gone back to her country roots. One of her most iconic albums was undoubtedly her 2013 record Bangerz, which included hits like "We Can't Stop" and "Wrecking Ball." 50 revealed he had a particular fondness for Cyrus' music during this provocative era of her career.
In an interview with Complex, Claire Lobenfeld asked 50 what he most enjoyed listening to on the headphones manufactured by his headphone company, SMS audio. 50 said his favorite music was different at different times. He revealed that his favorite artist to listen to at that point was Cyrus.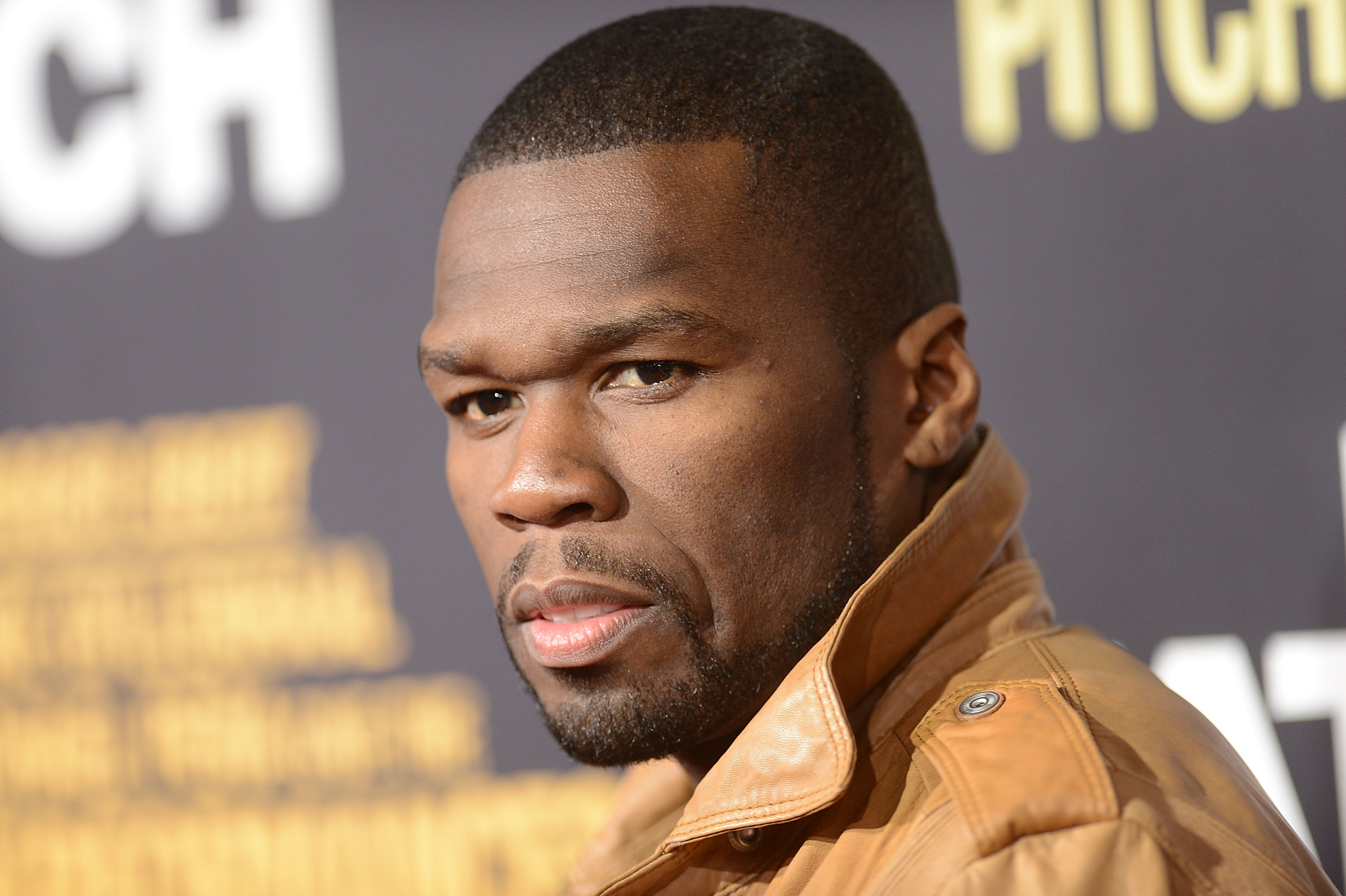 RELATED: 50 Cent Is Unofficial Hero For Pop Smoke's Album Cover Makeover, Wants Fans to Vote on Design
"Because to me, [she's making] a creative choice," 50 said." That's all. And the things she was doing, I could see Madonna doing it and being accepted immediately. But it's how they perceive her. … The perception is '[You're] Hannah Montana, so stay there.'" 50 certainly had an interesting take on all the mockery Cyrus was facing at that time.
50 had an interesting opinion on why the music from Bangerz was as good as it was. "It works because she's being an artist that no one expected. A real artist is going to want the ability to be free with whatever they create. … [But] I was listening to that for a little bit [to] try to see what she was thinking."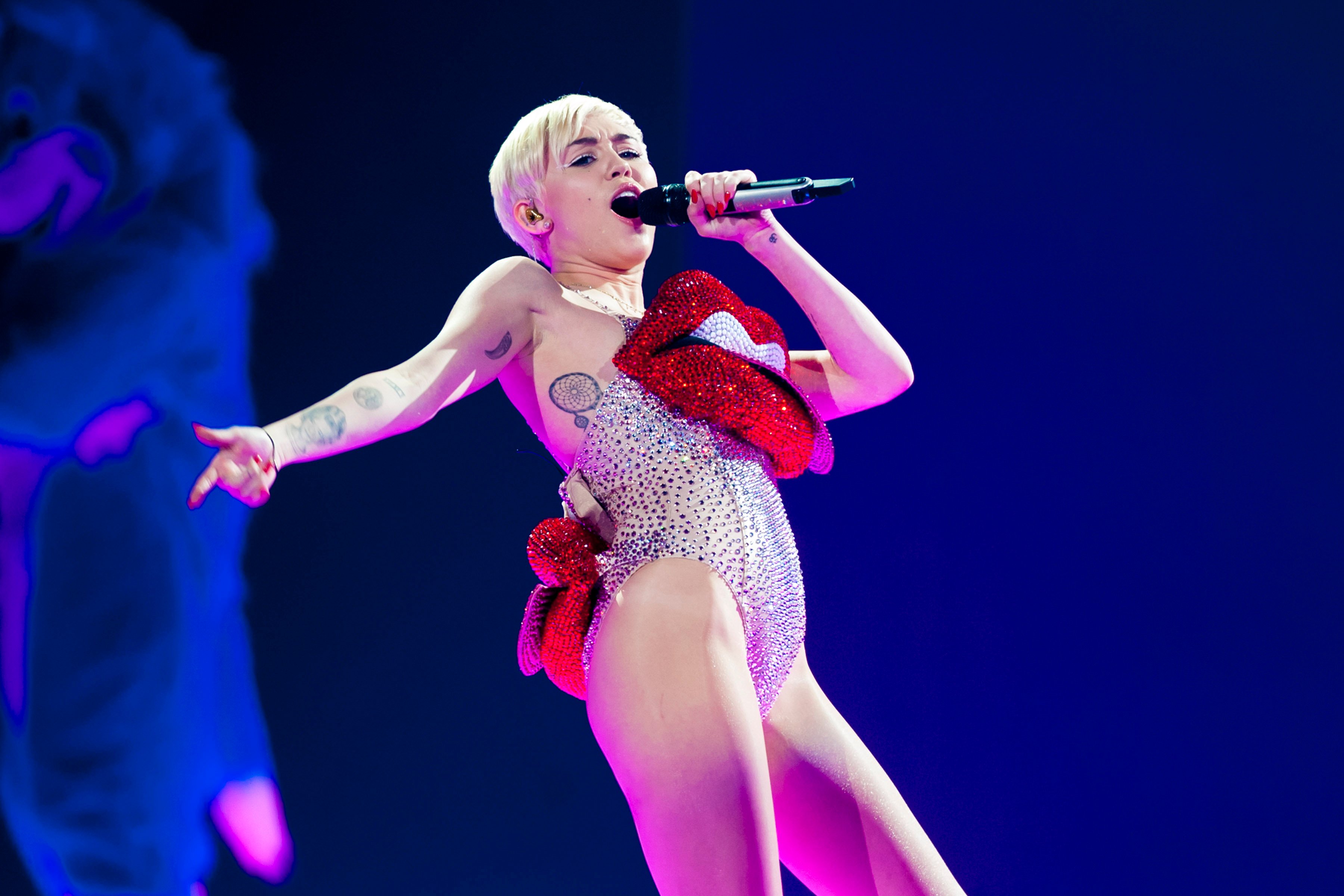 RELATED: Fans Slam 50 Cent After He Calls Black Women 'Angry' and Says He Prefers 'Exotic' Women
The similarity 50 Cent saw between Miley Cyrus and himself
Interestingly, in an interview with Fuse, 50 revealed he saw a parallel between his music and Cyrus'. He decided he needed to have more of a tough guy image as his career progressed. He felt this change was similar to Cyrus' evolution as an artist post-Hannah Montana. Some others might not even think to make that comparison, but it's interesting to see how 50 can relate to a singer from a very different musical milieu.
An unexpected karaoke jam
In an interview with NME, 50 revealed which song he'd most like to sing at karaoke. He chose Cyrus' hit "Wrecking Ball."
RELATED: Vivica A. Fox Says Her Ex, 50 Cent, Has "F*ck Boy Tendencies" After 50's Comments About Black Women
"I can honestly say I've never done karaoke in my life," 50 said. "Most of my life has been lived getting rich, managing my business, and I work really hard at that, so there hasn't been enough time to be honest with you. But if I did, I'd probably do something like Miley. Just a big pop song that no one would suspect, just to f*ck with them. Make them go: 'What?'"