Why Mindy Kaling and B.J. Novak Broke Up and Became Best Friends
Mindy Kaling and B.J. Novak dated while working on 'The Office'. She explains why it didn't work out and talked about being sad about the breakup.
Mindy Kaling and B.J. Novak became close from working together. The Office writers also dated then broke up. Kaling revealed why their relationship didn't work and how she feels about Novak now.
Mindy Kaling and B.J. Novak dated during 'The Office'
Kaling played Kelly Kapoor, and Novak played Ryan Howard on The Office. The actors also doubled as writers for the show. Their real relationship was inspiration for their characters dating and breaking up repeatedly.
Novak told Vulture, Kelly and Ryan was "an observation from the writers' room that Mindy and I were extremely close and constantly fighting." He then said they would fight about "anything."
"No one, including us, ever really knew, 'Is this dating? Is this not dating?'" Novak admitted. "We were never really dating, we were never really not dating. We didn't know. No one knew. All you'd know for sure as that you'd always find one of us next to the other, even if we weren't getting along."
Kaling said they broke up because they were different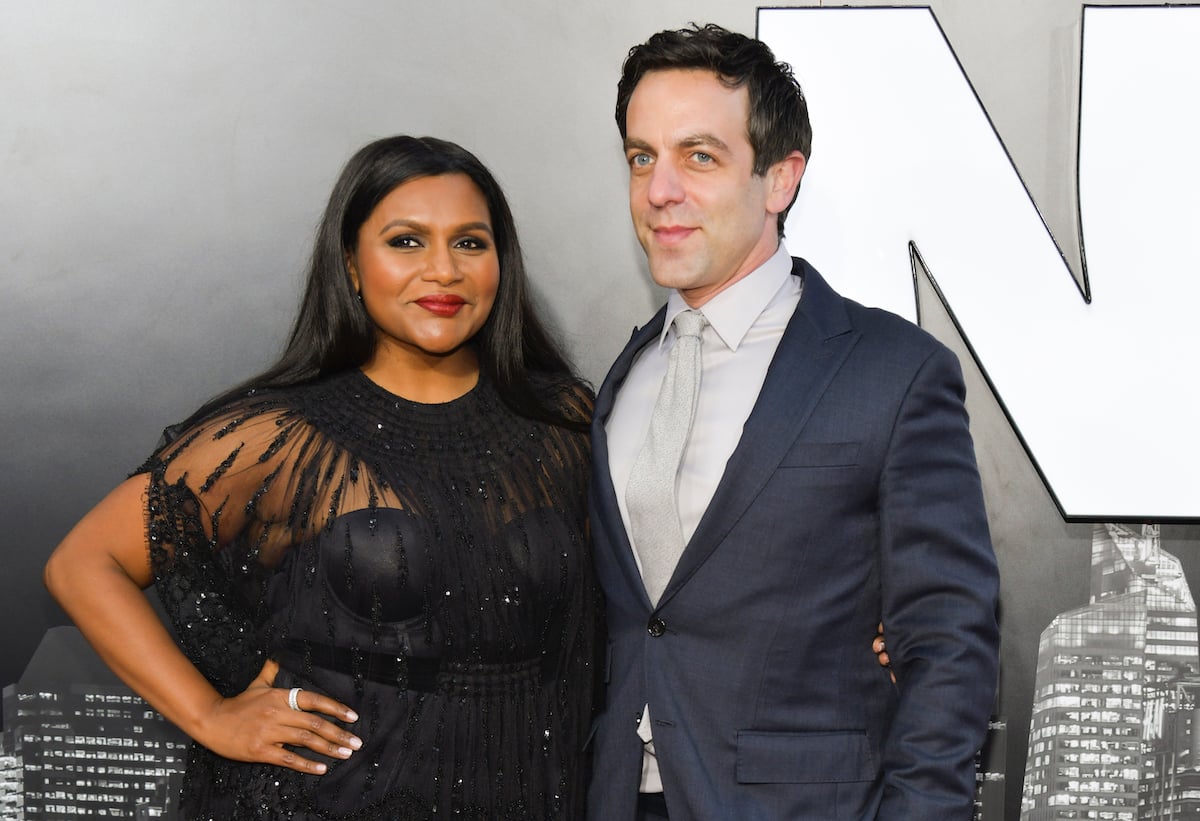 Kaling made an appearance on The Howard Stern show in 2014 and they talked about her hardest breakup. He asked her why the relationship didn't work out.
"Because this is lame, it sounds not profound. But like people are so different and you can overlap in certain ways that are important, but not the ones that are the most important or something," she answered.
The writer went on to say "He's my best friend." Stern asked who ended the relationship. "He broke up with me," she said. But if she claimed she wouldn't take him back if she could because it was years ago.
She said she stopped eating because she was so sad about the breakup. They still worked together when it happened.
Stern asked if she would have married him, and she said yes. But Kaling clarified she was 24 at the time so she would say yes because she was young. She did make it clear that she's not "holding a candle for B.J."
Novak is the godfather of her children
Their relationship has evolved to them being family. Kaling has a daughter named Katherine and a son named Spencer. Novak is the godfather to both of her children.
"The truth is that B.J. is so much more like family now than a platonic friend," Kaling told Good Housekeeping. "He's the godfather to my daughter, he comes over like once a week. Sometimes he'll come over just to hang out with her."
The good friends have also shared messages to each other publicly on social media. It looks like Novak and Kaling has been able to move on from their romantic past and found a strong friendship.