Why Did 'Mixed-ish' Get Canceled?
When ABC's Black-ish first debuted 2014, it was quick to catch the attention of viewers everywhere. And seeing as it was among the very first all-Black sitcoms out there (not to mention its star-studded cast) this was almost sure to happen. True enough, the show did not disappoint. It garnered tons of followers in each consecutive season, eventually resulting in two spinoffs. One of the two, Mixed-ish, was released in 2019 — and it's already got the ax. Let's take a closer look at why the Mixed-ish was canceled.
What is 'Mixed-ish' about?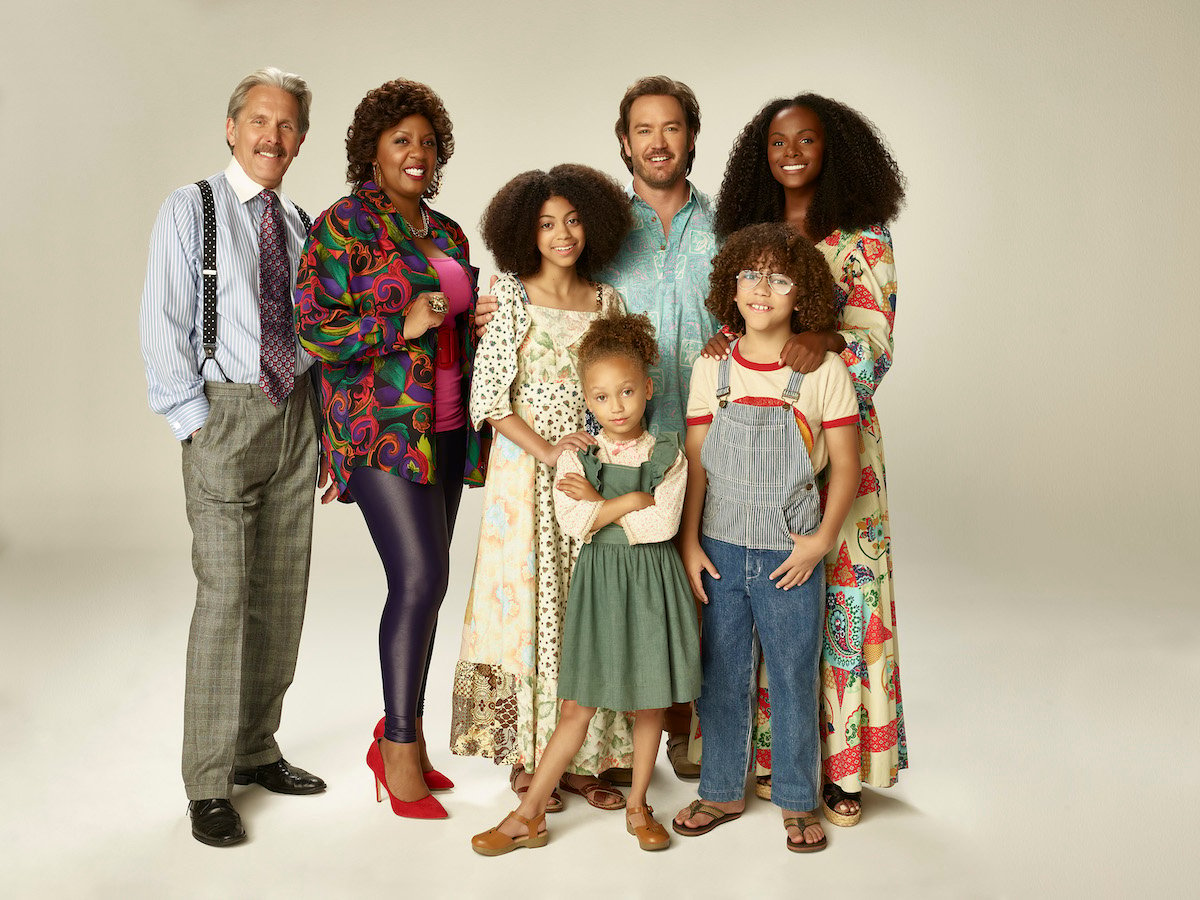 The show tells the story of Black-ish character Rainbow Johnson (Tracee Ellis-Ross) in her younger years as she narrates her experience living in a mixed-race family back in the '80s. We get to see the young, biracial Rainbow and her siblings, Johan and Santa Monica, try to fit in in a world where they aren't perceived as either Black or white. We also catch a glimpse of their parents as they try to deal with the dynamics of blending in with California's suburbia.
Overall, the family illuminates challenges faced by a mixed-race family trying to find an identity for themselves when the rest of the world can't place them — an experience that Ross admitted relating to.
Why was 'Mixed-ish' canceled?
Unfortunately, even with all its promise, Mixed-ish still fell victim to the dreaded ax at ABC. Despite being produced by Black-ish executive producer Peter Saji, and original creators, Kenya Barris and Tracee Ellis Ross, the show fell short of expectations and was announced to be canceled after only two seasons.
Now, while there is no official statement released by ABC as to why Mixed-ish was canceled, the speculated reason is pretty much what you might expect: low ratings. As it stands, the second season of the Black-ish prequel averages at a mere 0.4 rating based on the 18-49 demographic with 1.93 million viewers. And the numbers have been even lower lately. Its demo is down by 40 percent compared to its season one, and its viewership by 36 percent.
With its more established cousin series Black-ish also ending in 2022, fans would have loved to see a season 3 of Mixed-ish for the writers to develop a proper ending. However, it is clear now that this isn't going to happen.
Where can fans watch 'Mixed-ish'?
When it first kicked off back in 2019, the expectation was that it would be as successful as its parent sit-com Black-ish. As fate would have it, this wasn't to be the case. With only two seasons since its premiere in 2019, the tenure of the Mixed-ish was surely short-lived. According to Deadline, ABC announced it would also be ending three other series, including For Life, American Housewife, and Reel.
While some would agree that Mixed-ish wasn't the creator's best show, others feel that the decision to cancel the show was a little premature, especially considering the COVID-19 pandemic and its aftermath on the industry. Some might argue that there is a possibility that the ratings would recover if given enough time. Sadly, this is something we'll never get to know.
Is there any hope for a 'Mixed-ish' comeback, even though it was canceled?
From history, it isn't uncommon for a canceled show to be picked up by other streaming services or networks — and it seems even more unlikely in this case, considering why Mixed-ish was canceled. The hope for fans is that one of the popular streaming services might swoop into the rescue. As it stands, Hulu might be the only standing service that can do this — mainly because it has the same parent company as ABC. As for the other streaming services like Netflix, this is still unlikely, since there is really no financial incentive to do so at the moment.
However, the good thing is that Kenya Barris, the show's creator, has other Black-ish spinoffs underway. He has also signed a deal with Netflix recently, so you can expect to see similar, equally entertaining projects. This cements the unlikelihood of the show coming back, as Barris clearly has too much on his plate to direct his efforts at bringing the dead show back.
Even though it was only aired for a short while, Mixed-ish undoubtedly left its mark and will forever resonate in the hearts of diehard fans. But as we say goodbye to the show, we say hello to other more promising shows from the network. You can catch more about Mixed-ish and other exciting topics on Showbiz Cheat Sheet.
RELATED: How '80s is 'Mixed-ish'?