Why 'Modern Family' Fans Hate These Two Characters the Most
Modern Family first warmed its way into our hearts back in the fall of 2009. With a captivating cast of characters – all offering individual quirks and specific comedic styles – the show presented a "modern family:" close with a bit of chaos.
Modern Family, now on its 11th and final season will soon come to a close; however, while many fans anxiously anticipate the conclusion to the sitcom spanning over a decade, others hoped certain characters would have bowed out early.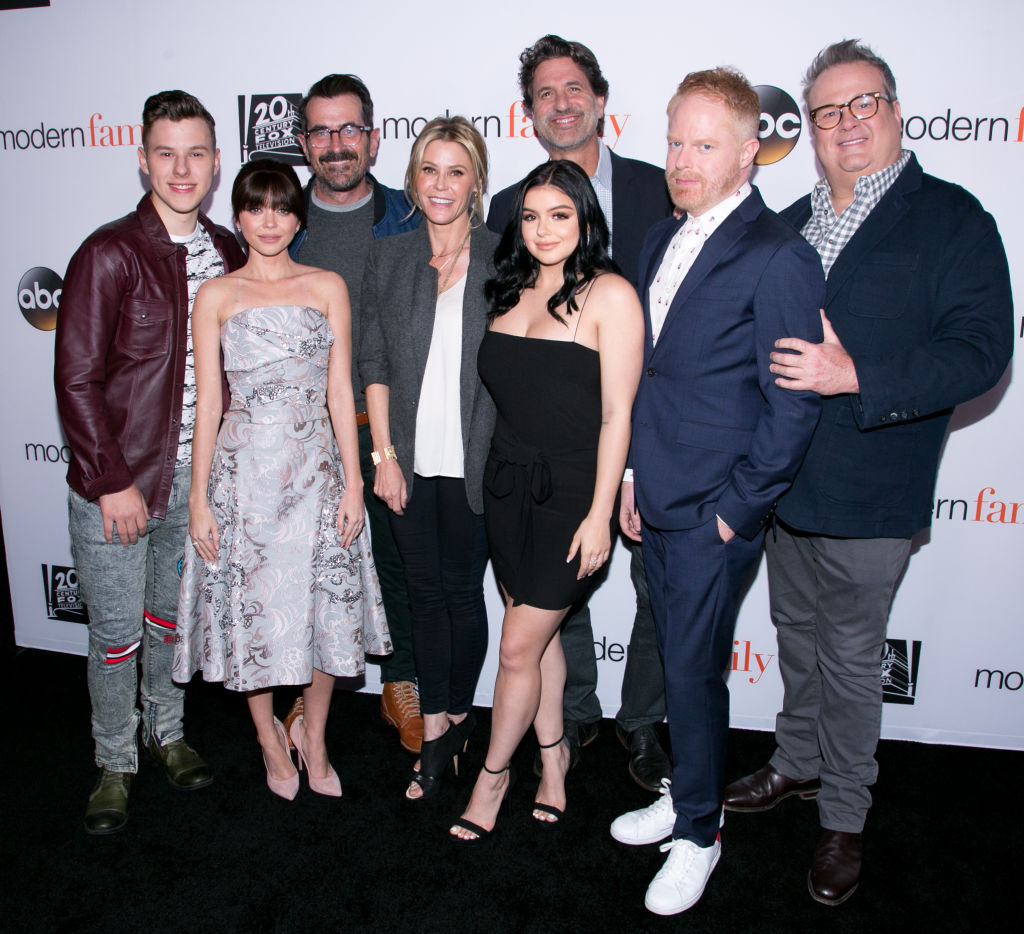 Phil may be a fan-favorite, and few Modern Family enthusiasts have any negative words to share when it comes to Al Bundy, wait, we mean Jay Pritchett when talking about the show at hand. Either way, Ed O'Neil, Ty Burrell, and Jesse Tyler Ferguson's characters are often hailed as integral to the show's narrative success and comedic flair. However, fans argue that other characters have become a bit more annoying over the last few seasons.
If you browse through various social media outlets and fan forums, you will discover that many fans have grown tired of Manny and Luke. While their characters may have initially added to the series, viewers argue that they now merely take away from screentime that should be granted to the other cast members.

The problem fans have with Manny on 'Modern Family'

The relationship between Manny and Gloria, throughout the first few seasons, provided for a mix of heart and humor. However, as Manny aged, many fans feel that his character failed to bring anything new to the table.

One Modern Family viewer explained on Reddit that once Manny "hit puberty," the character "simply stopped being funny." The viewer goes on to argue, " I think the writers have noticed this, because he is getting smaller roles every year. But his humour only worked pre-puberty, and now he's just a typical, fairly hormonal teenager."
As a hormonal teenager whose original approach to comedy inherently relied on his pre-pubescent identity, many fans argue that the writers have failed to transform the character in a way that remains funny and realistic.

Another fan argued that Manny, who initially came from nothing "gets a taste of his stepfathers wealth and immediately becomes a persnickety elitist." So, whether he's too snobby or simply a bore, many viewers feel Manny no longer serves a purpose on the sitcom.

Why fans can no longer stand Luke on 'Modern Family'

Many argue that Luke, though similar to his father in many ways, lacks the same sense of originality that Phil's character retains. One fan, referencing Luke's character, explained, "I do like how he's similar to his father, Phil but I feel like they didn't know what to do with his character so they were like 'let's make him dumb and clumsy.'"
Other fans state that Luke, while a really strong addition to the team, and a source of comedic inspiration the first few seasons, has simply grown "annoying" over the last few years. Fans argue that his delivery has lost what it once had, and now, he just takes up time on a show that already only offers episodes in half-hour installments.

While many characters have changed for the better as the show progressed, fans argue that these two characters, once they hit puberty, lost the very facet that existed at the core of their respective comedic identities.