Why 'Modern Family' Was an Iconic Series, According to the Show's Sound Mixer Peter Bawiec
Sound mixer Peter Bawiec spoke to Showbiz Cheat Sheet about his work on 'Modern Family' and what makes the show so beloved by fans.
Modern Family concluded after 11 seasons in April 2020. While the story of the Pritchett, Pritchett-Tucker, and Dunphy families is over, the legacy of the show lives on.
Showbiz Cheat Sheet spoke with sound mixer Peter Bawiec about his work on the show and what makes Modern Family such a memorable series.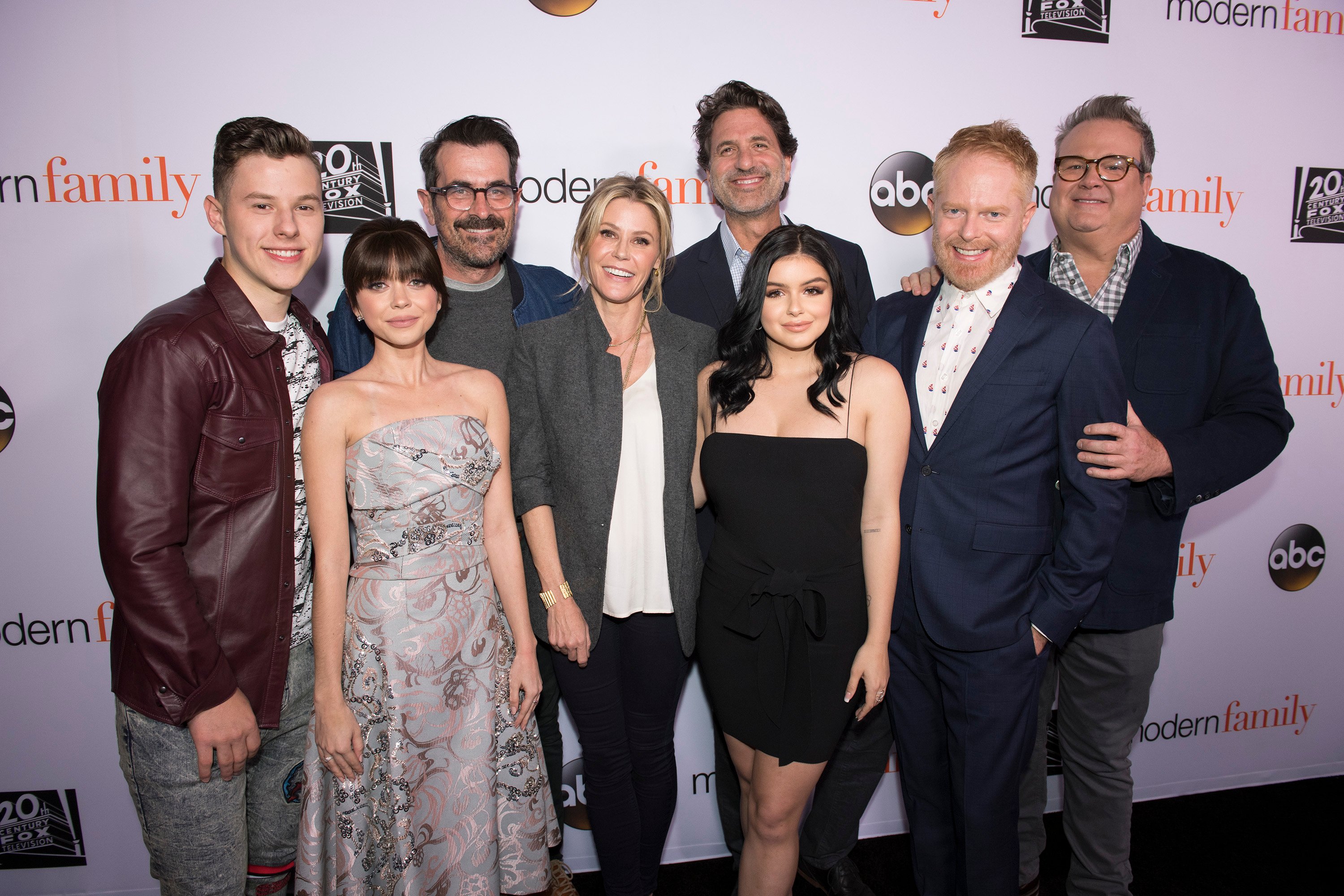 '50 percent of the filmgoing experience is sound' 
Before he studied sound design, Bawiec resisted it. Despite growing up in a music recording studio, Bawiec said he was "terrified of the history and of the world [of sound]." 
When he came to the United States, he overcame that resistance and decided to go to the USC School of Cinematic Arts, where he studied sound design.  
"I decided this is really what I wanted to do," Bawiec said. He considers sound design to be a "misunderstood" and "subtle" art form, which is part of what drew him to the industry. 
"It is very much an art form — the subtle subtext very often [is what] I felt very drawn to," he continued. "[In movies and television,] the thing you don't see is the sound and the music. But people go to movies thinking they're going to watch it. Steven Spielberg said that 50 percent of the filmgoing experience is sound. That's so true because we can make you feel things." 
Bawiec is passionate about making audiences feel things as a sound designer. His work on Modern Family certainly did just that.
'Modern Family' was a 'retrospective view of the soul' in a mockumentary format
On the surface, Modern Family is a half-hour sitcom about three families. But it's so much more than that. The show looks at three modern families. Blended families. Families with same-sex parents. Couples who adopted children. Families with unplanned pregnancies.
"It's a very touching show down underneath," Bawiec pointed out. "It's very emotional." 
For some people, Modern Family was just a comedy show. As Bawiec explained it, "Deep down inside, [Modern Family is] a retrospective view of the soul of people." 
That's part of what Bawiec misses most about working on the show.
"Modern Family nailed it," he said, speaking to the show's approach to an observation of what a modern family looks like in today's world. "I hope we're going to see more shows that look at America and us as human beings from that point of view." 
Peter Bawiec is hopeful more shows will be like 'Modern Family' in the future 
In discussing Modern Family's influence on television shows moving forward, Bawiec believes there is a need for more of these types of sitcoms. 
"They're a breath of fresh air," he said. "Modern Family left the airwaves, but I'm sure something else is going to fill those airwaves. There's a style that Modern Family established and people will try to replicate it." 
Bawiec is hopeful that future shows will mimic or recycle the jokes told on Modern Family. Just as history repeats itself, so too does great television. Many fans are excited about that prospect. 
Once again, 'Modern Family' is up for multiple Emmys 
Modern Family has been nominated for 85 Emmys throughout its 11 season run, winning 22 of them. 
This year, Bawiec and the sound team are nominated for the Outstanding Sound Mixing for a Comedy or Drama Series category. Bawiec, along with Stephen Tibbo, Srdjan Popovic, Brian R. Harman, and Dean Okrand are being recognized for their work on the episode "Finale Part 1." 
Modern Family is also nominated for Outstanding Directing for a Comedy Series and Outstanding Guest Actor in a Comedy Series. 
The winners of the 72nd annual Emmys will be announced during a live ceremony on Sept. 20.