Why 'NCIS' Season 20 Is Such a Milestone For the Flagship Series
Despite Mark Harmon's exit, 'NCIS' season 19 has still pulled in relatively strong ratings for CBS and they are bringing it back for season 20.
The entire NCIS franchise is coming back for the 2022-2023 broadcast TV season. CBS made the big announcement on March 31. And it confirmed that the flagship NCIS would hit a major milestone — season 20.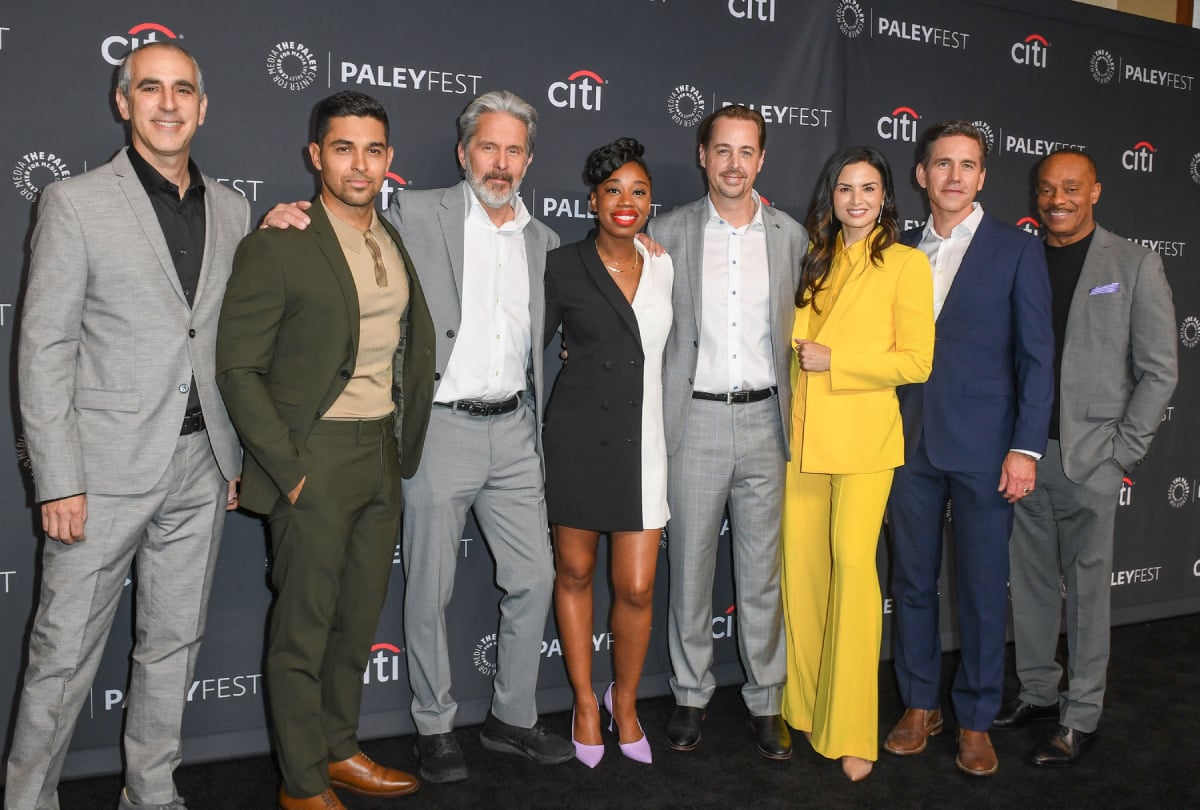 Moving 'NCIS' to Monday nights has been a success
CBS has finally announced that they are renewing NCIS for another season. The DC-based procedural will return for season 20, along with NCIS: Los Angeles for season 14, and NCIS: Hawai'i for season 2.
"NCIS, one of the most popular and enduring series in the world, and fan-favorite NCIS: Los Angeles have been hugely successful on the CBS schedule for years," CBS Entertainment president Kelly Kahl told Deadline.
"With the strong new addition of NCIS: Hawai'i, we are able to expand the strength of this formidable franchise across our schedule. We couldn't be more excited to have all three talented casts and creative teams back to bring more compelling NCIS stories to viewers in the U.S. and around the globe."
Why season 20 is such a milestone
Despite Mark Harmon's exit in episode 4, NCIS season 19 has still pulled in relatively strong ratings for CBS. After moving from its Tuesday night 10 PM (EST) time slot to an hour earlier on Monday night, NCIS has averaged 11.11 million viewers this season. Which has boosted ratings in the Monday 9 PM (EST) hour by 149 percent compared to last season.
The series also has been strong on social media, with CBS claiming the series has received over 95.8 billion potential social media impressions.
Those big viewership numbers and the social media success were huge factors when it came to renewing NCIS for season 20 — which is a major milestone. This is because it will tie Gunsmoke as the third-longest-running primetime drama in TV history. The only two series that have run longer than NCIS are Law & Order and Law & Order: SVU.
Will Mark Harmon return for 'NCIS' season 20?
When the official NCIS socials posted about the renewal, they shared a cast photo collage that formed the number 20 with the Washington Monument in the background.
The small photos of the NCIS cast members featured Sean Murray (McGee), Wilmer Valderrama (Torres), Rocky Carroll (Vance), Brian Dietzen (Jimmy Palmer), Diona Reasonover (Kasie Hines), Katrina Law (Knight), Gary Cole (Parker), and David McCallum (Dr. Ducky Mallard). Noticeably absent from the image was Harmon's Leroy Jethro Gibbs.
Many fans were still holding out hope that Harmon would return at some point this season or next. But his prolonged absence is starting to make it look like Gibbs' story is officially over. And, the socials are mentioning "Parker and the team." Making it clear that he is in charge now, not Gibbs.
However, Harmon is still the executive producer of the series, and the door has reportedly been left open for him "to reprise his character whenever he would want to do it."
New episodes of NCIS and NCIS: Hawai'i air Monday nights on CBS. NCIS: Los Angeles is part of the network's Sunday primetime schedule.