Why 'NCIS' Star Cote de Pablo and Diego Serrano Split Up: A Speculative Exploration
Cote de Pablo — who recently returned to the primetime procedural that catalyzed her career — is best known for playing former Mossad officer turned NCIS Agent Ziva David. Throughout the show's earlier years, she boasted a very slow-boiling romance with Michael Weatherly's Tony DiNozzo. Their on-screen chemistry was so palpable that many tabloids and fans argued that an affair was going down behind-the-scenes; however, both actors denied these rumors consistently. Not to mention, Cote de Pablo was in a long-lasting relationship with actor Diego Serrano at the time, yet the two no longer remain together.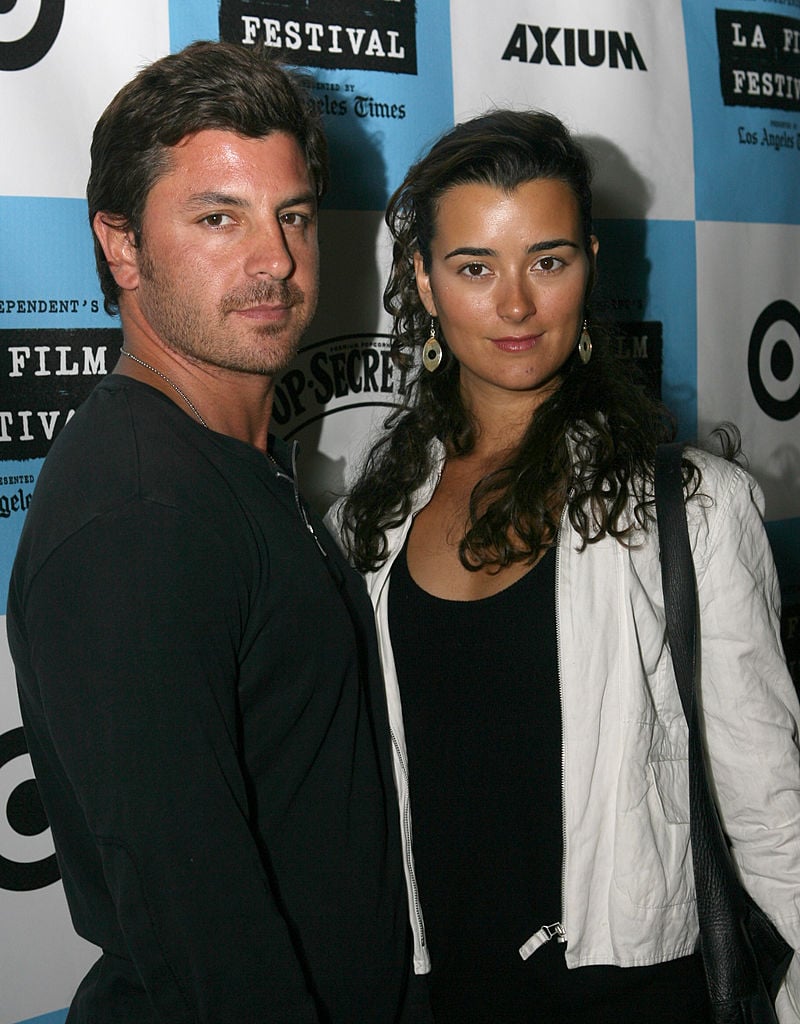 So, who is Diego Serrano, and what happened between NCIS star Cote de Pablo and her former love? Why did the two break up? Let's dive into what we know about the relationship to see if we can put the pieces together surrounding their split. 
Who is Diego Serrano? 
Diego Serrano is an Ecuadorian-born American actor well-known for his roles in a handful of movies and TV shows. The actor has appeared in Time of Your Life, The 24 Hour Woman, Mixing Nia, Our Italian Husband, and more. 
Though Serrano has bounced around from role to role — acting across various genres — he lacks the household name status that de Pablo carries, as his former girlfriend just so happened to be on the most-watched network television show in existence. Yet, Serrano does boast more portfolio diversification. Serrano and de Pablo were together for quite some time, but they broke up in 2015. 
Though Cote de Pablo — in a fashion similar to Mark Harmon — manages to keep her love life out the public spotlight, she has talked about her ex-boyfriend in interviews and, based on what she has communicated, it seems that his best quality may also have been the trait that drove the two apart. However, keep in mind that this argument is speculative, drawing conclusions based on information available. But, let's ponder. 
'NCIS' star Cote de Pablo discusses Diego Serrano's influence in her life 
When Cote de Pablo was still in a relationship with Diego Serrano, she explained why they worked as a couple, noting:
"I'm in a long-term relationship with [actor] Diego Serrano, and I'm very happy. He's the worst influence that I have ever had in my entire life, and I love him for it. [Laughs] Every once in a while, he turns to me and goes, "Live a little." I'll have chicken with broccoli and he's like, "What about the chocolate cake?" If it weren't for him, I'd be the most boring person in Los Angeles."

Prevention 
Cote de Pablo explains that Diego Serrano pushed her to step outside her comfort zone — to live beyond the regulations she placed on her life. And, she loved him for this! She loved that he was a little bit more unpredictable and less obedient to the shackles and expectations set forth for Hollywood stars. Yet, could this have been what eventually drove them apart? 
Psychologists argue that, in the end, birds of a feather flock together is more true than opposites attract. Thus, maybe, their differing approaches to life led to a split. While this is speculative, it would make sense that two very different individuals would grow apart with time as the passion settled. And, neither has been known to speak ill of the other, so it's likely that the breakup was amicable — an acceptance of differences and a need to separate based on their diverging dispositions.