Why Nikki Bella May Not Take Artem Chigvintsev's Last Name
Nikki Bella, one-half of the infamous Bella Twins, has been famous for the majority of her life. A now-retired professional wrestler, Bella is a two-time WWE Divas Champion and earned numerous awards and honors during the course of her time in the sport.
These days, Bella isn't in the ring anymore, but her life is no less exciting: She is expecting a baby with her fiance, Artem Chigvintsev. Bella has a history of being open and transparent regarding her relationships, and recently, she opened up about why she might not end up taking Chigvintsev's last name when they get married. 
How did Nikki Bella become famous?
Nikki Bella was born Stephanie Nicole Garcia-Colace in 1983, only a few minutes before her twin, Brie Bella. Raised in Scottsdale, Arizona, Nikki Bella was athletic as a child and participated in several sports, including soccer.
As a young woman, Bella moved to California along with her twin sister to begin modeling. The twins appeared in several promotional campaigns in the late nineties and early 2000s, before beginning their longtime association with the WWE. 
Over the next ten years, Bella was a familiar presence for many fans of professional wrestling. Until 2012, Brie Bella and Nikki Bella were Divas Champions, but by May of that year, the two were working on the independent wrestling circuit.
They worked as independent parties for around a year before returning to the WWE in March 2013. The two starred in the E! show Total Divas from 2013 until 2019, and in 2016, the twins began starring in their very own TV show, Total Bellas. 
Nikki Bella was in a long-term relationship with John Cena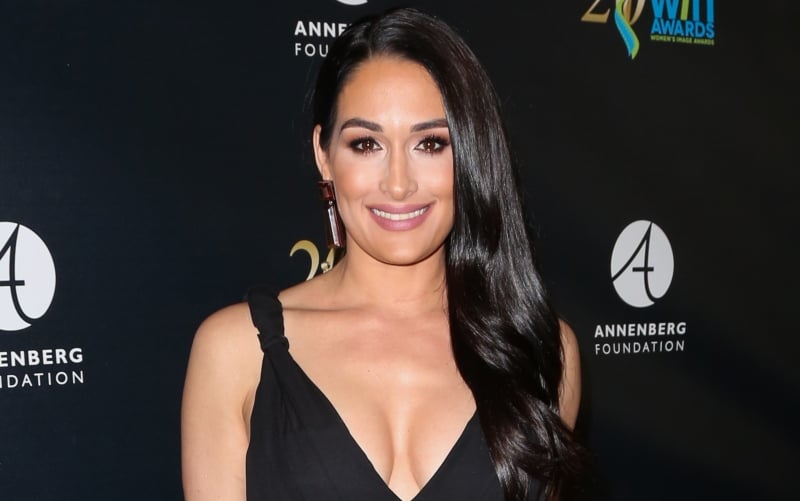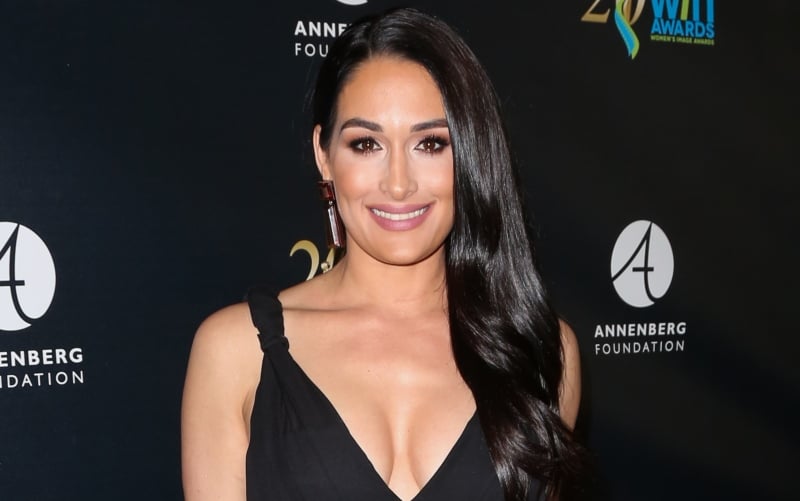 Bella's personal life has long been a talking point for fans and members of the media. For years, she was in a high-profile relationship with fellow professional wrestler John Cena.
The two started dating in 2012, after being friends for several years. They moved in together in 2013, but they did not always have a picture-perfect relationship – the show Total Divas chronicled Bella and Cena's romantic troubles, including Cena's commitment issues. 
In April 2017, Cena proposed to Bella in a very public way, and she accepted. Their engagement didn't solve their relationship problems and exactly one year after they got engaged, they called off their wedding.
Although they got back together briefly after the announcement, they broke up for good in the summer of 2018. However, it didn't take Bella long to get back on her feet and get back in the dating game. 
When did Nikki Bella start dating Artem Chigvintsev?
Bella and Artem Chigvintsev first met in 2017, when they were paired up as dancing partners on Dancing With the Stars. At the time, Bella was still engaged to Cena, but sparks clearly flew between the wrestling pro and Chigvintsev.
By early 2019, Bella confirmed that she was seeing Chigvintsev, although she hesitated to clearly define their relationship. By July 2019, the two had solidified their status as boyfriend and girlfriend and in January, Bella revealed that she and Chigvintsev had gotten engaged. 
In keeping with her tradition of transparency, Bella recently revealed that although they are happily engaged, she isn't certain yet whether or not she will take his last name when they get married, due to it being so hard to pronounce.
She joked that she told him he should just take Bella as his last name and that her fiance is "very traditional, which I love." Bella also stated that they have no set wedding date yet and that "all we've ever said about wedding planning is let's wait till after the baby."