Why Oasis' Singer Once Said Green Day Stole 'Boulevard of Broken Dreams'
Is Green Day's "Boulevard of Broken Dreams" too similar to an Oasis song? Noel Gallagher said he thinks so and has some choice words for Green Day.
Oasis was one of the premier rock bands of the 1990s. Green Day had some hits in the 1990s but made their biggest mark with their 2004 album American Idiot. On first glance, the two bands' music doesn't seem to have that much in common.
Oasis were perhaps the most popular Britpop band. In contrast, Green Day were the most famous punk rock band of their era. However, Noel Gallagher of Oasis feels Green Day stole one of their signature hits from his band.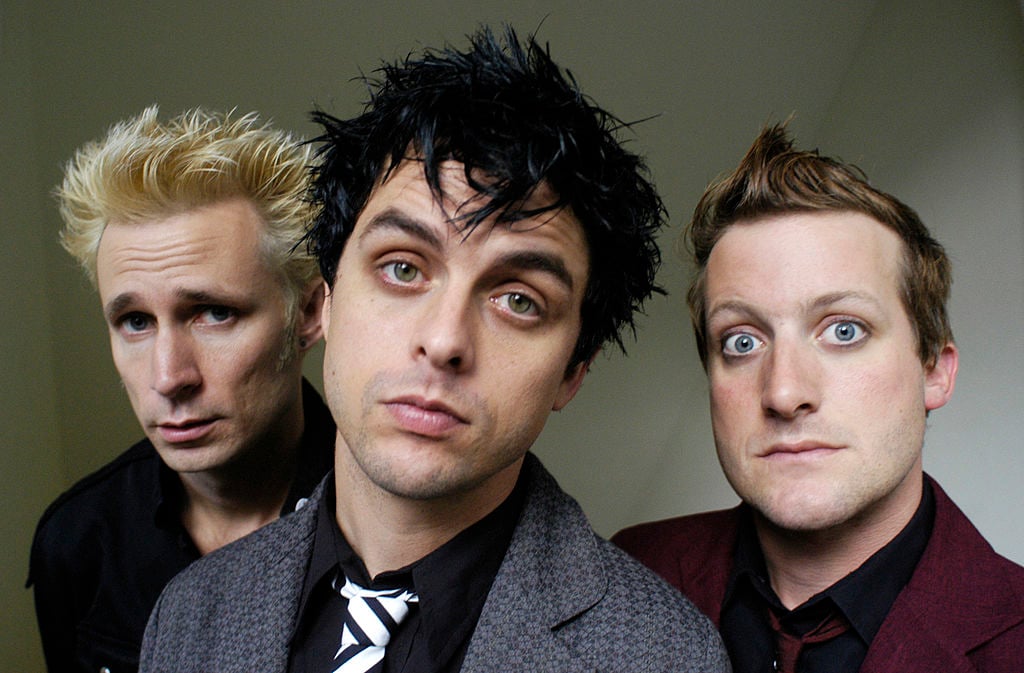 'Boulevard of Broken Dreams' vs. 'Wonderwall'
Green Day has given the world many fun, upbeat songs like "Holiday," "American Idiot," and "Basket Case." However, many of their most famous songs are ballads. This sets them apart from many other punk rock bands.
Perhaps their most famous ballad is "Boulevard of Broken Dreams." Though that song comes from a politically-charged album, it's an apolitical lament over loneliness. While a song like "Holiday" needs to be understood in its historical context as a response to the Iraq War, "Boulevard of Broken Dreams" is timeless. It remains popular to this day — although Gallagher doesn't like it much. He feels it's too similar to Oasis' defining hit "Wonderwall."
According to Contact Music, Gallagher said "If you listen, you'll find it is exactly the same arrangement as 'Wonderwall.' They should have the decency to wait until I am dead [before stealing my songs]. I, at least, pay the people I steal from that courtesy."
The comparison between the two songs was immortalized when DJ Party Ben created his mashup "Boulevard of Broken Songs." According to MTV, the mashup combines "Boulevard of Broken Dreams," "Wonderwall," Travis' "Writing to Reach You" and Eminem's "Sing for the Moment." The mashup was included in Party Ben's album American Edit. Party Ben said the album highlighted how Green Day "stole some riffs."
What Noel Gallagher of Oasis thought of Green Day as a whole
Gallagher didn't just decry "Boulevard of Broken Dreams." He attacked Green Day as a whole. "They consider themselves to be – and I quote – 'a kick-*ss rock 'n' roll band'. They could not be less kick-*ss if they tried." This wasn't the only time Gallagher had some choice words for Green Day's music.
During the 20th century, rock music became progressively less prominent. Some fans and critics feel Green Day was one of the final rock bands to have major chart hits. Gallagher, on the other hand, didn't see their music as authentic "guitar music."
In 2012, Gallagher told Portland Mercury "Guitar music as a force for being the biggest sh*t in the world is f*cking over for now, you know what I mean? In the mid '90s there was Oasis, Nirvana, f*cking you name it. Radiohead are still going, but you know what I mean. My battleground is the charts, and guitar music at the top of the charts is virtually nonexistent unless you f*cking count Green Day, which nobody should." Gallagher might not have liked Green Day, but the band's fans are as dedicated as ever.
Also see: The 1975's Matty Healy Played Bass for Green Day When He Was Only 13-Years-Old