Why One Direction Didn't Dance in the 'What Makes You Beautiful' Video
Boy bands are known for dancing. In the 1990s, boy bands like the Backstreet Boys and NSYNC were known for capturing audiences with their dance moves. Today, that torch is carried by the likes of BTS and Stray Kids. However, not all boy bands are known for dancing – One Direction being a prime example.
One Direction's debut single was "What Makes You Beautiful." It's a beloved song with an iconic music video. Interestingly, the video for the song has no dancing. The choreographer behind the clip, Marty Kudelka, explained this decision.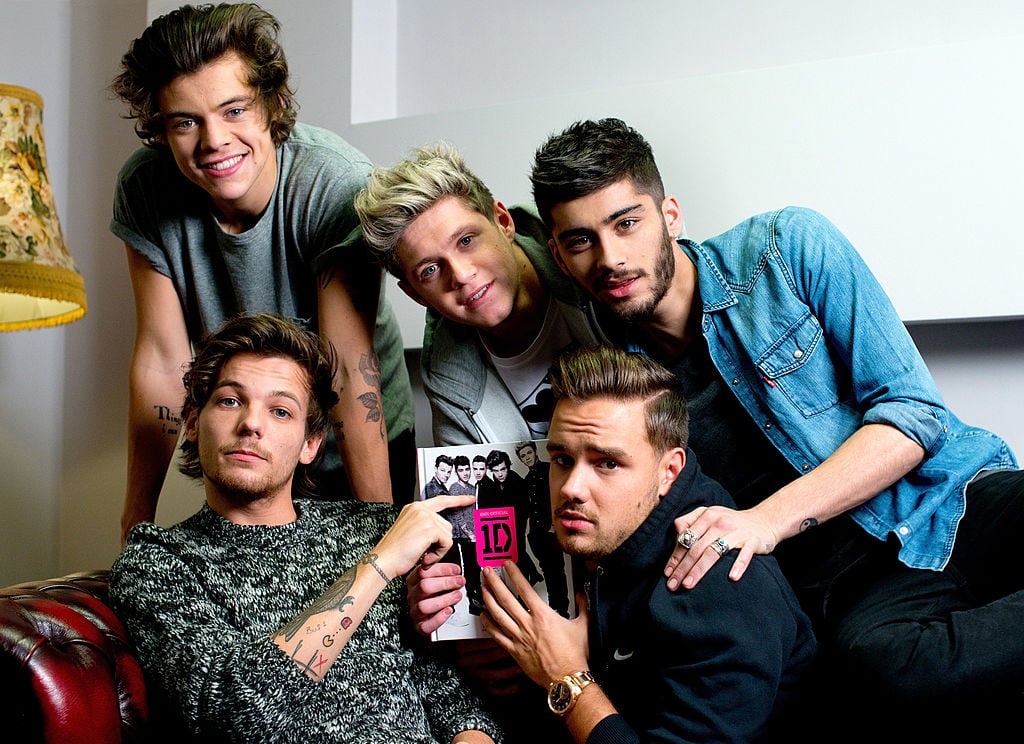 Why the band had a choreographer for the 'What Makes You Beautiful' video
Kudelka has worked with a number of notable artists, including Jennifer Lopez, Mariah Carey, Pink, and legendary boy band alumnus Justin Timberlake. Despite his credentials as a choreographer, he wasn't hired to work on the video for "What Makes You Beautiful" to help the members of One Direction dance. Rather, One Direction's management hired him to get the members of the band accustomed to moving naturally on camera.
In Fuse, Kudelka discussed his approach. "For the guys, this is their first time coming out, we don't want them to dance, per se. They could move how they normally move, but we don't want them to be a Backstreet Boys or *NSYNC because that's not what they're going to be. They're different."
Kudelka explained he did teach the group some dance moves in order to understand how they moved around. "We did some stuff to kind of mess with them. We taught them some steps knowing they're not going to use them, kind of to see how they naturally moved. Then we kicked them all out and brought them back one at a time to talk to them, see their personality and have them just perform on their own."
Why One Direction didn't dance much
RELATED: Harry Styles' Favorite Songs From (Almost) Every One Direction Album
The band actually didn't want to dance. According to Entertainment Tonight, Louis Tomlinson said the band didn't dance for a few reasons. Namely, they were too lazy to do so, they didn't think they looked good when they danced, and they were just "normal lads."
Zayn Malik had a similar take on the situation. He said "We didn't want to just follow the boy band formula. We didn't want to do any dancing. We just wanted to be five dudes in a band." While the band would dance a little in videos like "Best Song Ever," dancing never became an integral part of their image.
What was very noticeable in 2010s music videos
RELATED: This Member of One Direction Wanted to Be an 'English Magic Mike'
One Direction's refusal to dance was part of a larger trend from the 2010s. Dancing was almost mandatory in the bubblegum pop music videos of the late 1990s. However, it became optional as time went on. In the 2010s, Lady Gaga incorporated dancing into all her videos, however, other pop artists didn't. When pop stars besides Gaga did dance in a video (e.g. Kesha in "Die Young" or Rihanna in "Where Have You Been"), their fans often saw it as a special treat.
Dancing has generally been a part of boy bands' appeal. However, One Direction refused to go down that path. Their choice may have been unconventional but it worked out well for them.
Also see: This One Direction Member Is the 'Antichrist Version' of Harry Styles