Why One 'The Blacklist' Star Used Personal Experiences to Audition For a Role That Didn't Yet Exist
The creation of NBC's The Blacklist took a lot of preparation. From the locations to the entirety of season 1, there's little producers didn't plan for, including character deaths and plot twists. One character, however, wasn't a part of the original script until someone auditioned using their own experiences. Who was it?
The audition process for stars of 'The Blacklist' varied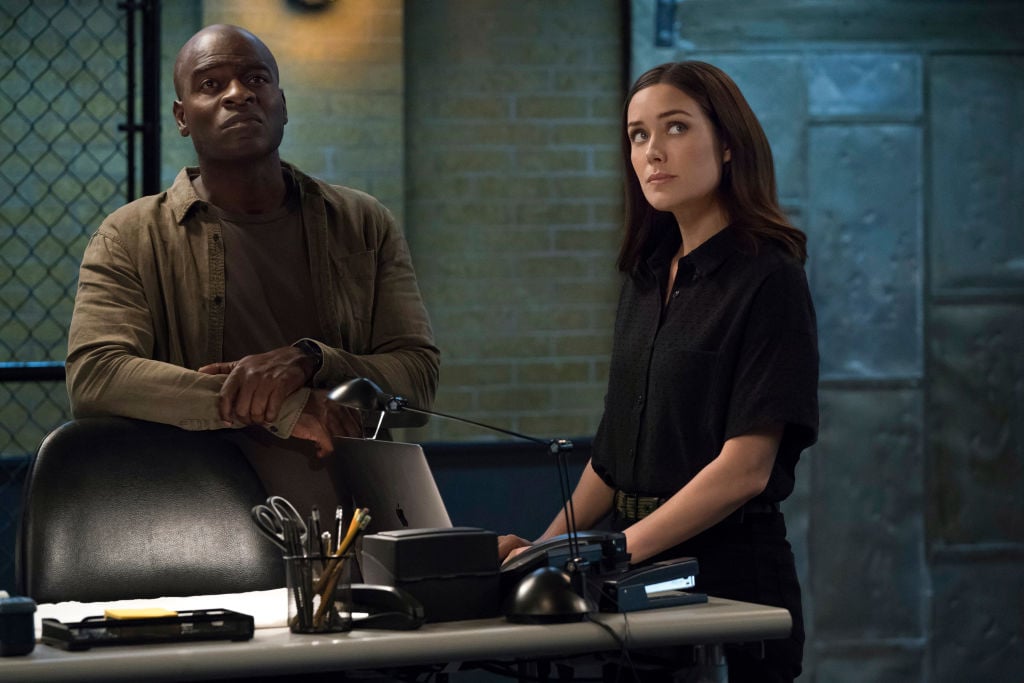 RELATED: 'The Blacklist': Why Everyone Involved May Have Bitten Off More Than They Can Chew
Snagging a role in The Blacklist came differently for each star involved. For instance, producers didn't have their Raymond "Red" Reddington (James Spader) until three days before filming began.
"Casting pilots is a very difficult process.  Network pilots get greenlit at the same time, so everybody is trying to cast everybody, at the same time.  That's always difficult, and we had a difficult time, by our own doing.  We were trying to figure out who the character should be," executive producer, John Eisendrath told Collider.
"Maybe Tom Cruise will do the show, or whatever. There's always that impulse, which is crazy and weird, and you know it's the wrong impulse, but it's impossible not to be drawn into it because you're thinking, 'A huge star is what we need to break out of the pack.'" 
He continued: "And then when you get past that nonsense and there's literally only a week left before the show is supposed to start filming, you realize that you have to get back to the world of reality."
Likewise, casting the role of Agent Elizabeth Keen (Megan Boone) was the first role they cast.
"We looked pretty far and wide for the character of Liz. Casting is so subjective, but when Megan came in – and she did audition – it was one of those auditions where, right away, we were like, 'There is something specific about her.,'" he said.
"I felt like there was a darkness that she could access.  It's funny because it wasn't something that we put in a breakdown.  It wasn't really something that was obvious in the script, but it was something that [creator Jon Bokenkamp] and I have talked about." 
That said, casting other characters in the show came at different times, and different ways.
Hisham Tawfiq auditioned for 'The Blacklist' but Dembe Zuma didn't exist
RELATED: 'The Blacklist': Here's What Ryan Eggold Took From the Show When He Left
Fans of The Blacklist can't get enough of HishamTawfiq and James Spader's fraught bromance. Their on-screen devotion to one another is heartwarming, even amidst the most harrowing of times. You'd almost thin the role of Dembe Zuma was created for Tawfiq, but actually, Dembe didn't yet exist.
"I remember going in for that audition and there were no lines. I basically had to create my own character just from the foundation that they gave me. So I took all of that from my life," said Tawfiq via NBC News.
The Harlem-raised actor — who's had acting projects since 2002 — credits a few things for his portrayal of Dembe, including his religion, past work experiences, and his father.
"My father had tremendous insight into what was required in the communities we live in and what is required especially as marginalized people," he said.
"It was a tremendous need for people to lead and for people to have intelligence and for people to have courage and to stand their ground no matter what their beliefs were."
He continued: "So I was trained with that since I was born. I saw how he lead and I saw how he spoke many languages and I saw how he was able to move with different cultures and different races and so I got all of that from him."
Tawfiq's past contributes to his role in 'The Blacklist'
RELATED: 'The Blacklist': Producers Reveal Why One Character's Death 'Needed to Happen' Despite Massive Fandom
Tawfiq, whose first name means "generous" in Arabic, served as a platoon leader in the Marine Corps, serving in Operation Desert Storm, before working as a prison corrections officer and then a firefighter the New York City Fire Department (before acting).
The Blacklist star said in the same CNBC interview he was one of the few minorities in the fire department, where he served for 20 years.
"A lot of my time in the fire department was heavily involved in recruitment process of going out and hitting the high schools and the streets and just spreading the word about the job so that the ranks of people of color could grow," he said about giving back.
Much of this is what created Dembe's calmness and loyalty toward Red in The Blacklist.
"I made my father an Imam and Muslim and I made myself Muslim. I took all of my experiences and when I went into that audition. It was basically an interrogation of who I am, what I am about, and why would I be so loyal to Red," he said.
Seven seasons in, it no longer matters how Tawfiq got the role of Dembe — it only matters that he did.