Why 'Outlander' Could Be Forced to Cut Sex Scenes From Season 6?
Outlander fans have come to expect a good share of sex scenes from the popular drama, especially when it comes to Jamie (Sam Heughan) and Claire's (Caitriona Balfe) epic romance. The series is adapted from Diana Gabaldon's book series, which also features a good amount of racy storylines. But as the world continues to recover from the coronavirus pandemic, there are some reports that indicate Starz will cut sex scenes out of season 6 of Outlander – a move that will undoubtedly prove controversial with viewers.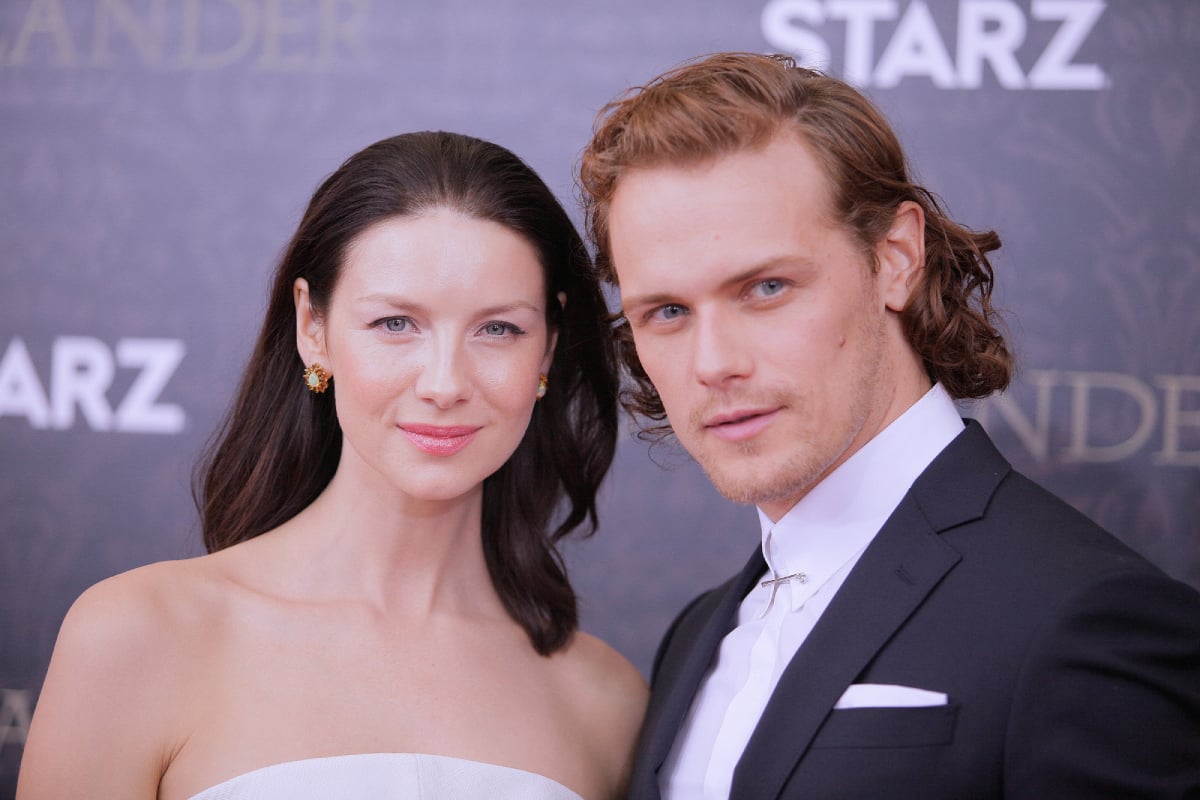 Hollywood makes major adjustments amid the pandemic
Like most areas of the country, Hollywood went in shutdown mode when the coronavirus pandemic hit a few months ago. Studios are now starting to get back to work, though there are still plenty of restrictions in place to make filming safe.
These restrictions include social distancing, something that could affect how the cast and crew of Outlander film the new season. This is especially true when it comes to the more intimate scenes between characters, which obviously requires close-quarters contact.
Some early shows to start filming include soap operas like Emmerdale and Coronation Street, both of which have imposed distancing guidelines with the cast and crew – among other safety measures.
According to Express, some of the other rules include daily medial screenings, shooting scenes exclusively inside the studio, and prohibiting child actors from returning to the stage. Scriptwriters have also switched things up so that fewer characters share the same scenes.
We do not know if Outlander will impose similar restrictions, but the coronavirus pandemic has affected the series in more ways than one.
Will 'Outlander' cut sex scenes in season 6?
Outlander was forced to delay the start of production on season 6 due to the coronavirus pandemic. The delays will push back the premiere of season 6, though Starz has yet to announce a new schedule.
In a recent interview on ITV, Heughan opened up about when Outlander might begin the early stages of filming. Without giving away too many details, the actor revealed that filming was supposed to start now and that things will get back on schedule soon.
"We were supposed to be shooting right now and obviously things are still slightly up in the air," he shared. "But I'm hopeful that we're going to be back before we know it and they're putting plans in place."
Heughan's comments indicate that Outlander producers will be putting some kind of safety measures in place to protect the cast and crew once filming starts. Exactly how this affects sex scenes in the coming season is unknown.
But it isn't unreasonable to think that the series will cut down on the amount of intimacy in season 6. Fans will be disappointed if that happens but it is a reality the producers might face if they start filming soon.
What's ahead in season 6 of 'Outlander'?
These are major spoilers from the book, proceed with caution!
While fans wait to hear more about cutting the sex scenes, there is still plenty to look forward to in season 6 of Outlander. The upcoming season will mainly be adapted from Gabaldon's book, A Breath of Snow and Ashes, which takes place right at the beginning of the American Revolution.
In one of the storylines from the Outlander books, Jamie shaves his grandson, Jemmy's, head after he gets lice. He then discovers that Jemmy has a birthmark that looks exactly like one that Roger (Richard Rankin) has, which confirms that Roger is, indeed, his father.
Claire, meanwhile, has a near-death experience in A Breath of Snow and Ashes. Claire becomes mysteriously ill at the hands of a new character named Malva Christie.
Malva's storyline in the books is a bit complicated, but in the short version, she gets pregnant and claims that Jamie is the dad. Malva ends up dead by the end of the book and Claire does her best to save her unborn child.
Claire's efforts, however, fall short, and she is falsely arrested for murdering Malva. We don't know if Outlander will feature this story from the books in season 6, but Claire definitely has some drama ahead of her.