'Outlander' Star Lauren Lyle Says Marsali Is Protective of Claire Because She's Her 'Other' Mom
Marsali carried out justice for Claire in the Season 5 finale of 'Outlander,' Actress Lauren Lyle recently opened up about her character, and how she feels justified in what she did.
Fans saw Claire Fraser (Caitriona Balfe) get through a horrific challenge on the Outlander Season 5 finale. Lauren Lyle, who plays Marsali on the series, recently opened up about how her character ultimately carried out justice for Claire and how she feels about her protective spirit.
[Spoiler alert: This article contains spoilers from Outlander, Season 5, Episode 12.]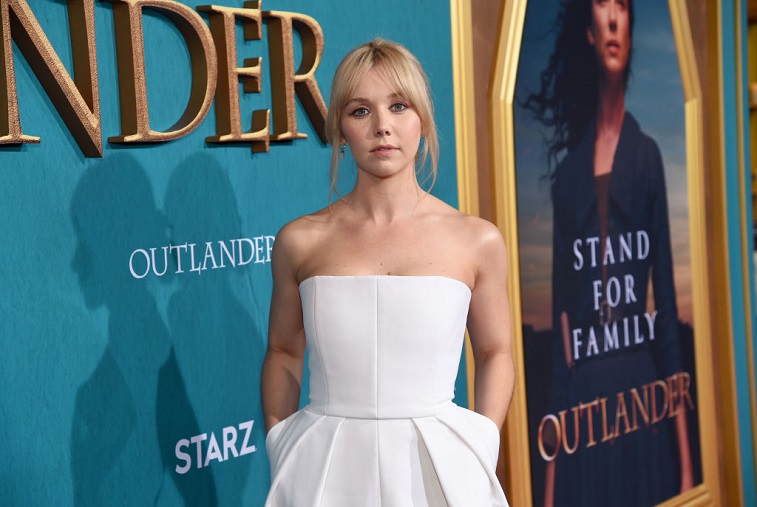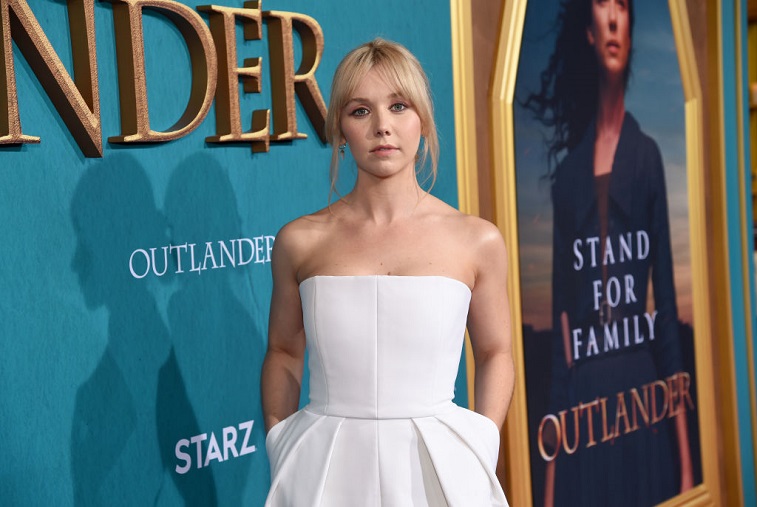 What happened to Claire on the Season 5 finale of 'Outlander'? 
In Season 5, Episode 12, "Never My Love," Claire is taken by Lionel Brown (Ned Dennehy) and his men. Brown is already annoyed at Jamie (Sam Heughan) for refusing to help him find criminals in the area. But after seeing the "Dr. Rawling" nameplate in Claire's surgery, he realizes she's been the one advising women on methods of birth control and takes his vengeance to the next level.
While Jamie and Fergus (Cesar Domboy) are off investigating an explosion, Lionel's men attack a pregnant Marsali and kidnap Claire. They tie Claire up, beat her, and then brutally rape her. Eventually, Jamie and his men save Claire and kill all the Brownsville men, except Lionel. 
Marsali carries out justice for her mom
When Jamie brings an injured Lionel back to Fraser's Ridge to question him, he keeps him tied up in the surgery.  When Claire comes down to ask Marsali to prepare some medicine, she's traumatized by Lionel and rushes out. Seeing how badly he's hurt Claire, Marsali injects Lionel with hemlock root and kills him.
"You hurt me, you hurt my family, you hurt my ma," Marsali says to Lionel as she plunges the needle into his neck. "I'll watch you burn in hell before I let you harm another soul in this house."
Soon after, Jamie comes to discover Lionel is dead and finds Marsali sitting on the ground. She's shaken and crushed by the weight of her actions and asks Jamie if she'll go to hell for killing Lionel. Jamie offers Marsali comfort and convinces her she has nothing to fear.
'Outlander' star Lauren Lyle feels Marsali's protective spirit
In an interview with TV Line, actress Lauren Lyle talked about Marsali's strength and growth in this season of Outlander. She pointed out how her character finally feels at home.
"A lot of what Marsali is about this season is protection and really having found her place and her meaning on the Ridge," said Lyle. "She lives in a time where for women it's not — for everyone, but especially for women — it's not easy. It's really rough and tough. You have to fight to stay where you are and to have your place, and Marsali is in a relationship with Fergus where it is equal, and she knows that she should be treated [well]."
Lyle said she feels Marsali's fiercely protective nature is justified, especially with Claire. "So when the whole kidnapping happens, that's her other mother that's been taken away," she explained. "When it comes to your mom, you have to protect, and I certainly feel that."
When discussing what's in store for her character, Lyle hinted Fergus and Marsali would share more scenes together next season. "I do know some stuff is going to happen with them next season that's very much them together, so that will happen," she said. "But it'll be a totally different situation to what you've seen them in before."