Why 'Outlander' Star Sophie Skelton Says She and Richard Rankin are Like Brianna and Roger
'Outlander' stars Richard Rankin and Sophie Skelton share a special bond on and off-screen. Here's how Skelton says the two are similar to their characters, Brianna and Roger.
Sophie Skelton and Richard Rankin portray Brianna and Roger Mackenzie on Outlander. The young couple has been through plenty of challenges, but their relationship continues to grow.  When talking about their on and off-screen chemistry, Skelton admitted that she and Rankin are a lot like Brianna and Roger in real life.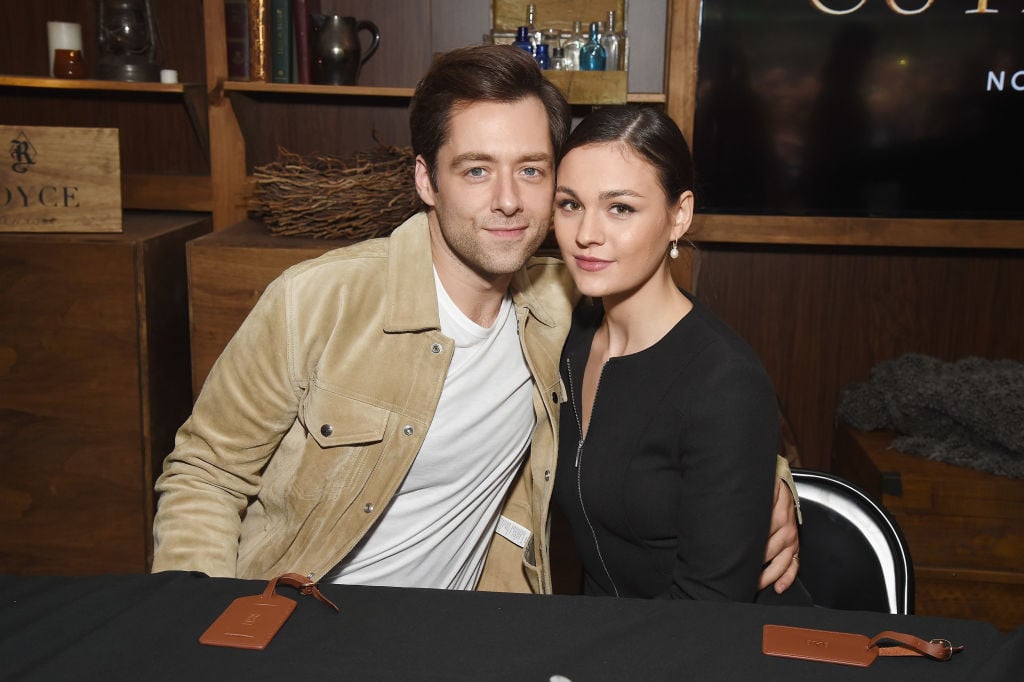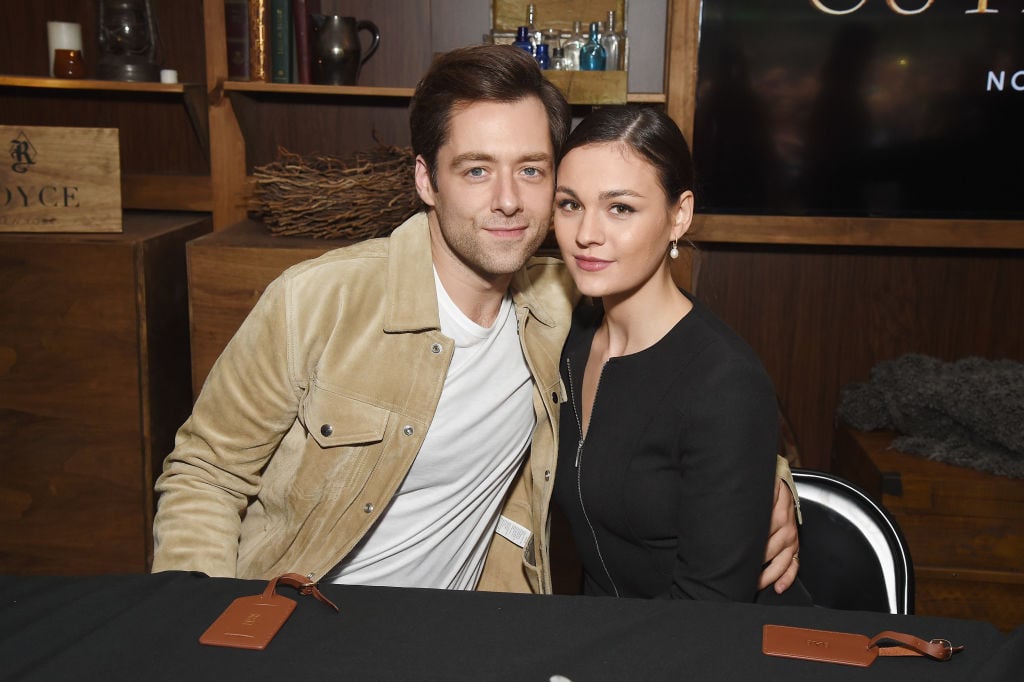 What is Brianna and Roger's relationship like on 'Outlander'?
As Claire (Caitriona Balfe) and Jamie Fraser's (Sam Heughan) daughter, Brianna is both intelligent and strong. Brianna first meets Roger on season 2 of Outlander, when she visits Scotland with Claire. 
The two spark a connection and become good friends over time. After Brianna goes back to Boston, Roger comes to visit her, confesses his love, and proposes. From there onward, as Brianna and Roger begin a complicated romantic relationship. 

The couple doesn't always see eye to eye, and they are each quick to anger. But through all their fights, they grow to understand one another better. And in Season 5, after all the brutal and life-altering situations they face together, Brianna and Roger get married and finally come to a place in their relationship where they know that they can count on one another for anything. 
But of course, that doesn't stop them from poking fun at each other every now and then. The young MacKenzies share a sweet and loving repartee that proves just how comfortable they are in their marriage. 
Skelton opens up Brianna's growth on 'Outlander'
In a recent interview with Golden Derby, Sophie Skelton talked about Brianna's growth and personal struggles on Season 5 of Outlander. She also revealed that she has great relationships with everyone on the show. 
"I feel very fortunate that I get to work with, and one of the rare ones in the cast who, I feel has gotten to work with pretty much everyone which is great because so many characters are intertwined," said Skelton. "It's very difficult to actually get them all together. It's just been really fun."
Sophie Skelton and Richard Rankin get on each other's nerves like brother and sister
When discussing Brianna and Roger's growth on Season 5 of Outlander, Skelton told Golden Derby that the characters' marriage is unlike Claire and Jamie's. But despite being different, she explained how their relationship still represents a meaningful love story. 
"I think one thing I love about their relationship, what the show does so well, is show you two very different lead relationships," she said. "With Bree, they show a very flawed very real version of relationships where you can fall out, and you can have things go terribly, and you don't always act tremendously well. But I think this season they've really found their feet in the relationship and found a way to grow stronger from their arguments as opposed to growing apart which is great."
Skelton also compared Brianna and Roger's chemistry to her relationship with co-star Richard Rankin. She revealed that just like their characters, the two actors have grown as friends behind the scenes. 
"You know, Richard and I, it's a very similar sort of relationship off-screen in terms of, you know we bicker and we're kind of like the brother and sister that get on each other's nerves a lot of the time," said Skelton. "But I think that's great because I think that really seeps into the screen version where actually you can show that."
Through most of their public appearances together and their social media posts, it's clear to see that Skelton and Rankin share a special bond. It will be interesting to see where the actor's on and off-screen relationship grows when Outlander returns for Season 6.