'Outlander': Why Sam Heughan and Caitriona Balfe Have 'Shy' Moments on Set
'Outlander' stars Caitriona Balfe and Sam Heughan are close in real-life. But the two have some awkward moments when they return to set each season.
Sam Heughan and Caitriona Balfe are known for their remarkable chemistry as Jamie and Claire on the beloved Starz series, Outlander. As co-stars and co-producers, they are great friends in real life too. But Heughan recently revealed that things do tend to get a little weird between the two when they reunite at the beginning of each season.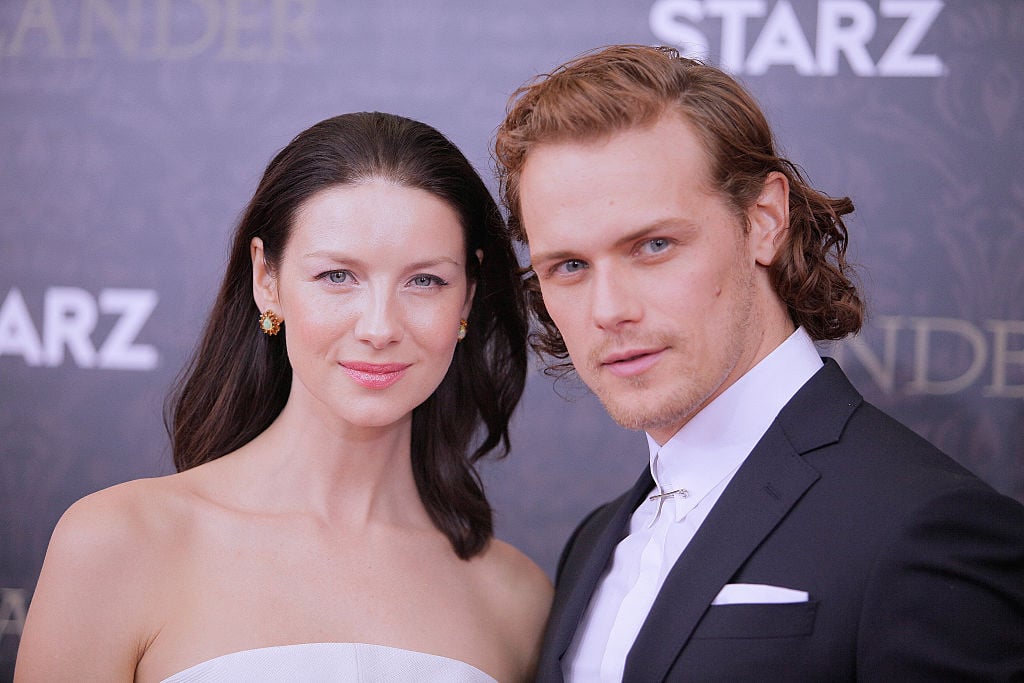 Sam Heughan and Caitriona Balfe have been working together on 'Outlander' for five years 
Balfe and Heughan's journey together started in 2015, when they joined Outlander as the beloved lead characters of Diana Gabaldon's book series. Their on-screen chemistry was so great, that many fans speculated the two were dating. 
However, both actors always maintained that they were friends. And in 2019, Heughan attended Balfe's private wedding to her longtime beau, Tony McGill. The two still attend Outlander events side-by-side, and constantly support each other on social media and in interviews. 
The 'Outlander' stars have each other's backs   
Just like Jamie and Claire, Heughan and Caitriona are always there for each other, especially on-set. In an interview with Gold Derby, Balfe talked about how lucky she was to have a co-star she gets along with so well. 
"I always know that he has my back as an actor," Balfe explained. "As a character, I always know that if we're going to do a scene, you're never going to have to question Sam's commitment or his honesty or his truthfulness, and that's something great."
In a separate interview with Gold Derby, Heughan mimicked Balfe's sentiments. And he detailed how amazing she is to work with.
"She's intellectual, she's extremely intelligent but very giving, and she's always very caring as well," Heughan said. "So, I think I'm just so lucky — To be able to trust each other and have each other's back has been the most important part of this."
Heughan and Balfe tiptoe around each other before each new season
Heughan and Balfe are great friends in real life, but they do live their own separate lives apart. So, when the two reunite at the beginning of each season of Outlander, it takes some time for them to get back in their groove. 
"There's always a weird time when we go away from shooting Outlander, where we leave, and we're always in contact, " Heughan told Gold Derby. "She'll always call me and I'll text her and we'll meet up and whatever. But that first day back at work, it's almost like we're slightly tiptoeing or slightly shy of each other, and then we fall back into our routine."
Once they get comfortable on set, Heughan says the two are like kids. They enjoy bantering on-set and spend a lot of time having fun. 
"We're idiots you know, we laugh a lot, we talk rubbish," said Heughan. "We're very childish. But it's great to have her – I couldn't be more thankful to have such a great co-star."