Why 'Parasite' Is Only Available to Stream on Hulu
It's a really bad time not to be a fan of Parasite. Director Bong Joon Ho's satirical thriller is everywhere these days, including — as of this writing — IMAX screens. Even Donald Trump has weighed in on the South Korean film's success during awards season. So it's plain to see just how pervasive Parasite fever truly is.
However, one place fans won't hear a peep about Bong's movie is on Netflix. Hulu recently announced it has secured exclusive streaming rights for Parasite. The film will be available to subscribers starting on April 8, 2020. Here's the full story behind why Parasite fans will have to sign up for Hulu to stream the Oscar-winning hit.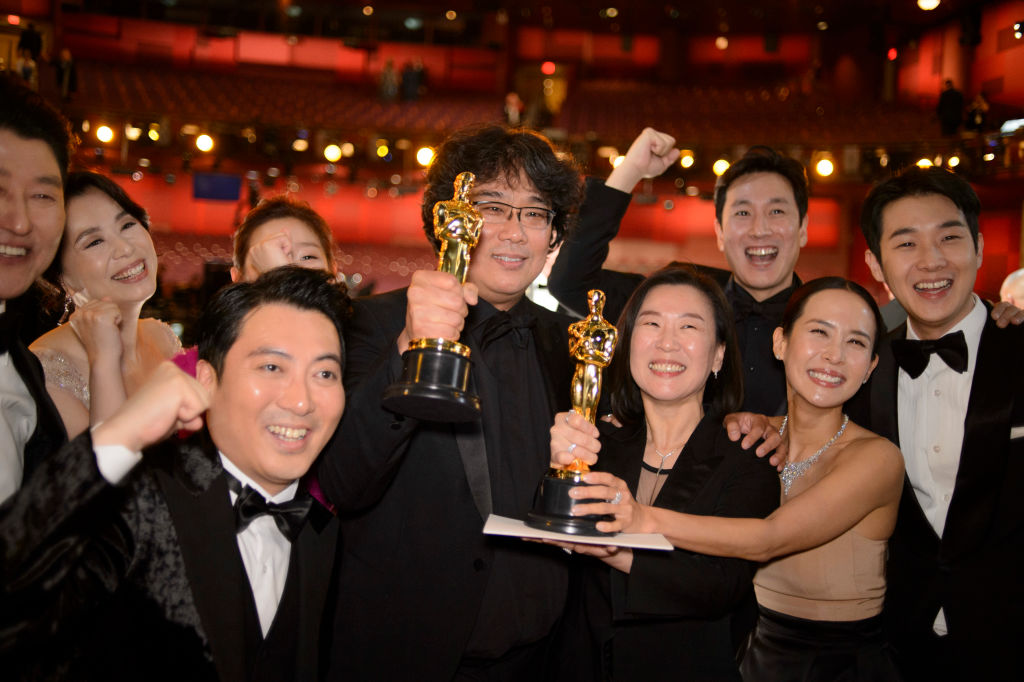 'Parasite' made Oscar history
Before we explain the truth behind Hulu's Parasite deal, let's touch on why this matters so much. Parasite isn't just another Oscar winner. The film made history by taking home four Academy Awards, including Best Picture and Best Director. It's the first foreign-language movie to take the top prize. And thanks to its Oscar triumph, Parasite is steadily working its way up the list of the biggest foreign film releases in the United States.
Bong's film is also one of the most-talked-about movies of 2019. Parasite rode a wave of overwhelming critical raves all the way through to the Oscar stage. And while most of those who have seen the film love it, there's a ton of other moviegoers who likely are still looking to catch up. Hulu's exclusive rights to Parasite then put the streaming site in an excellent position going forward, as viewers seek it out online.
Hulu has exclusive streaming rights
Although Parasite will soon be joining Hulu's streaming library, it isn't a one-off. Rather, Hulu's exclusive rights to the Oscar-winning film are part of a multi-year licensing contract. In 2017, Hulu struck a deal with Neon — the distributor behind Parasite. Under this arrangement, all of Neon's content will only available on Hulu.
Neon was only established in 2017 but has already seen tremendous success. In just three years, the company has produced or distributed such critical darlings as I, Tonya, Three Identical Strangers, and Apollo 11. But 2019 was its biggest year, with Honeyland and Parasite securing Oscar attention. Neon landed North American distribution to the latter in 2018.
2020 is already shaping up to be another big year for Neon. Portrait of a Lady on Fire — a French romance which received a limited release in 2019 — is receiving a wide release. And horror film The Lodge is slowly rolling out, with several more releases scheduled in the coming months. Like Parasite, they will wind up on Hulu following the conclusion of their theatrical runs.
'Parasite' fans also need HBO
So fans of Bong's Oscar-winning film will want to renew their Hulu subscription if they hope to stream Parasite. But superfans will want to also make sure their HBO accounts are active too. As previously announced, Bong is executive producing a new HBO limited series inspired by Parasite.
We still don't have any concrete story details. But reports indicate it will not retell the same story, instead opting to expand the world of Parasite. Oscar-winning filmmaker — and Succession creator — Adam McKay (The Big Short) is also helping Bong translate his film to the small screen.
At this early stage, there's no telling if the HBO show will remain true to its South Korean setting and characters. It's easy to imagine an approach that applies the film's basic premise to a more familiar U.S.-based tale. We just hope the show remains true to what made Parasite resonate with so many.