Why Pete Davidson Said That Giving up the Internet Helped His Mental Health
Pete Davidson is an actor and stand-up comedian, best known for his work on Saturday Night Live. Davidson was one of the youngest people to join the SNL cast when he started at just 20 years old. Davidson, now 26, has been open about his mental health and drug issues. He has talked about them on …
Pete Davidson is an actor and stand-up comedian, best known for his work on Saturday Night Live. Davidson was one of the youngest people to join the SNL cast when he started at just 20 years old. Davidson, now 26, has been open about his mental health and drug issues. He has talked about them on the "Weekend Update" segment of the show, in his stand up, and during interviews. Despite his very public struggles, he's finding his footing when it comes to mental health, and not reading what others say about him is a big part of that.
Davidson worries his dating history may overshadow his work
Davidson is very candid in interviews about his awareness of the impression people have of him. Just last month, in an interview with Charlamagne Tha God, Davidson joked: "I think people only know me for my d*ck," referencing his boost in fame in the aftermath of his failed engagement with pop star Ariana Grande.  This was followed by short-lived relationships with actresses Kate Beckinsale and Margaret Qualley, which only put fuel on the fire.
Davidson went on to express frustration with working hard at comedy for ten years only to be defined by just six months of his life. He said it was like a "punch in the gut." Somewhat jokingly, he blames Grande for the paparazzi showing up at his house, an issue he didn't have to deal with prior to dating her. He does say that he learned a lot and grew as a person from the "awesome chicks" that he's been with.
Davidson is also aware of how he's viewed because of how publically he's talked about his drug use and time in rehab. In his Charlamagne interview, he explains that he mentioned it on "Weekend Update" because he knew it would get out anyway, so he might as well get ahead of it.
He has mixed feelings about Saturday Night Live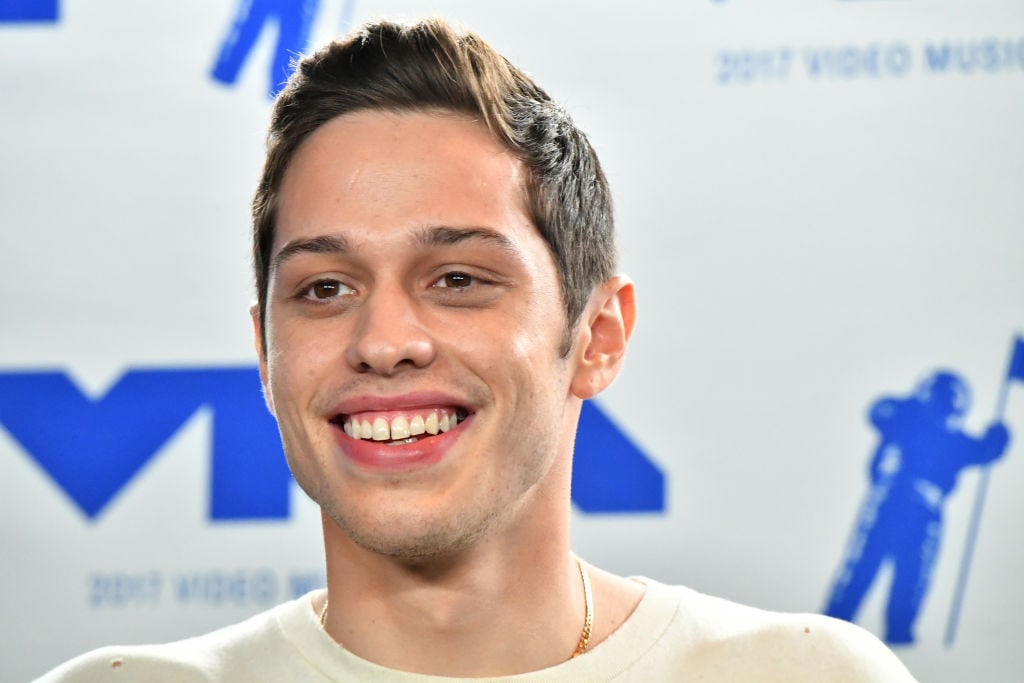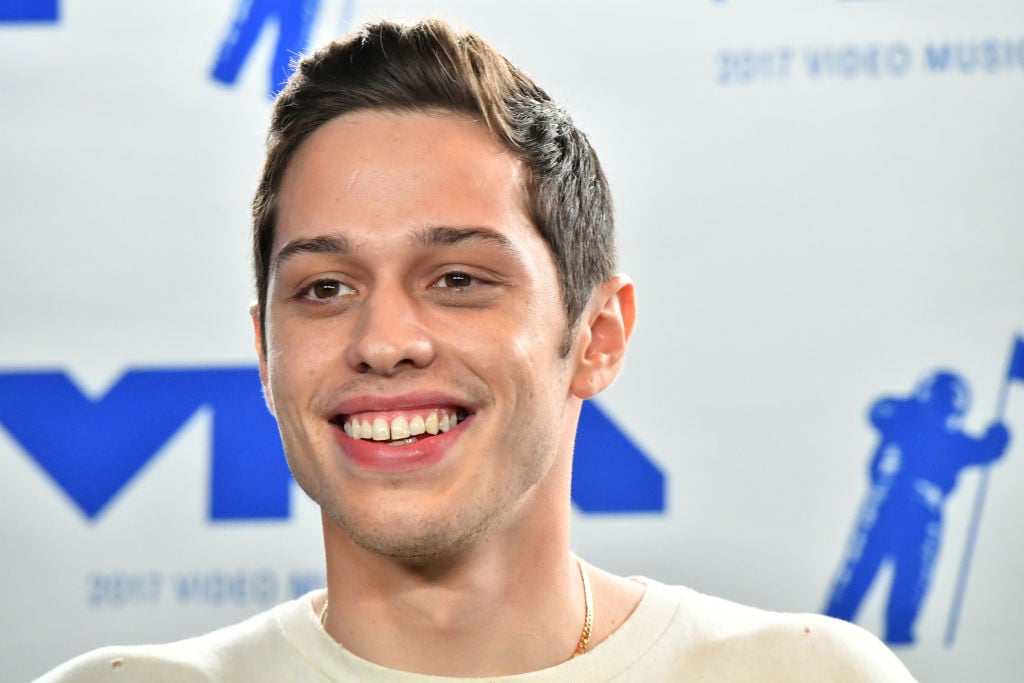 Davidson may have shot himself in the foot as the interview with Charlamagne got more comfortable. They talked about comedy actors Davidson respects that eventually moved on from SNL. They then talked about knowing when it's time to leave the show. Davidson said bluntly: "I personally think I should be done with that show because they make fun of me on it." 
He said that he holds Lorne Michaels in high regard and has always been treated well by him. However, he's not sure about everyone else: "I have a weird feeling in that building where I don't know whose team they're playing for really; if I'm the joke or I'm in on the joke." 
The comments have spread like wildfire and he was noticeably absent from the latest episode.
What has Pete Davidson done to improve his mental health?
Through his time in rehab and therapy, Davidson obtained a regiment of medications that are monitored and adjusted as needed. He has also learned more healthy coping mechanisms to utilize in his day to day life such as exercise and listening to music. He's said he's more aware now of when he's making choices that have an adverse effect on his mental health. He also said he has a strong support system around him to help keep him on track.
In addition to using the coping skills he learned in rehab, Davidson has been off of the internet for over a year now. In his recent Hot Ones interview he explained: "I don't think it's good for anybody, but especially anybody who has a job around this stuff because you see every comment," referring to the added attention and criticism celebrities face in the media and online. 
Davidson now says he's in a good place mentally. He has some upcoming projects on the horizon, like his most exciting upcoming role: a yet undisclosed character in the Suicide Squad sequel.