Why Piers Morgan Called His 'Good Morning Britain' Co-Host Susanna Reid's Announcement of His Exit a 'Chilly Goodbye'
Piers Morgan celebrated April Fool's Day by posting that he was returning to ITV's Good Morning Britain, which he cleared up in a video shortly after tweeting the false announcement. After his controversial comments on Oprah Winfrey's interview of Prince Harry and Meghan Markle prompted his exit from the news program, Morgan shared his side of the story in a recent article, including some thoughts on his longtime co-anchor.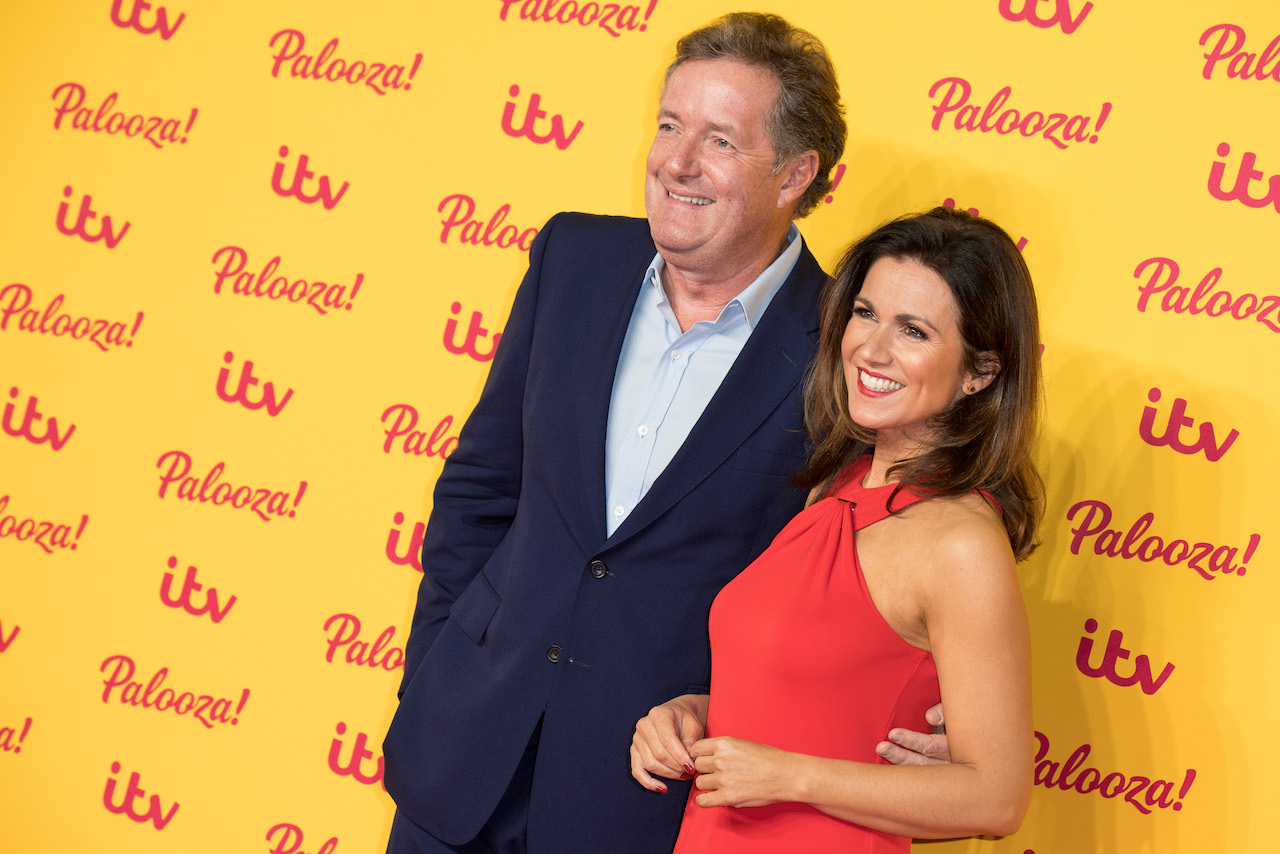 Piers Morgan leaves 'GMB'
After Oprah's now-legendary March 7 interview with the royal couple, Morgan didn't waste any time giving his opinion of the sit-down the following morning. Walking off the set after an on-air spat with weather person Alex Beresford on March 9, Morgan came back to hash out the dispute. By GMB's airtime on March 10, Morgan knew he would not be returning to the show.
In a detailed time outline of the sequence of events leading up to his departure from GMB, the journalist described his surprise by his co-host, Susanna Reid's, demeanor when announcing his exit.
"At 6.30am, I turned on GMB to see what my 'TV wife' Susanna would say about our sudden divorce," Morgan wrote in the Daily Mail earlier this week. "Stony-faced, she read a short, rather frosty statement."
RELATED: Why Didn't Anyone Watch Piers Morgan's Show on CNN?
Related post url: 
Susanna Reid announced on the air that Piers Morgan left 'GMB'
Reid went on to explain that her longtime news partner would not be coming back to Good Morning Britain, and gave some context to the decision.
"Piers and I have disagreed on many things, and that dynamic was one of the things viewers loved about the program." Reid said on the air. "He is without doubt an outspoken, challenging, opinionated, disruptive broadcaster. He has many critics, and he has many fans. You will know that I disagreed with him about Meghan's interview. He himself clarified his comments about her mental health on the show yesterday. There are many voices on GMB, and everyone has their say."
The news anchor spoke of her own five-plus years working with Morgan, though the statement read more like a news story than a personal farewell.
"Now Piers has decided to leave the program," Reid remarked. "Some of you may cheer, and others will boo. He has been my presenting partner for more than five years… during Brexit and the pandemic and other issues, he has been a voice for many of you, and a voice that many of you have railed against. It is certainly going to be very different, but shows go on and so on we go."
Piers Morgan and Susanna Reid remain friends
Morgan was initially taken aback by Reid's stoic presentation, but understood the pressure she may have been under.
"Even my real ex-wife talks more fondly about me than that (and, in fact, did so overnight in a very supportive message)," he wrote. "But I suspect Susanna's feeling angry and sad at me leaving just when the show's soared to new audience heights, concerned for her own future, fearful of troll abuse for publicly backing me (she's had a repulsive barrel-load of that over the years just for sitting next to me)."
RELATED: What Sharon Osbourne Told Piers Morgan After Her Last Appearance on 'The Talk'
Related post url: 
Working early mornings on a news program clearly united the two over the years, where Morgan commented that "there aren't many women I've seen hundreds of times at 5am in their curlers and dressing gowns." Despite her frosty farewell, Morgan was hopeful they would remain friends. Reid called her former co-host the following day and the two were back on friendly footing.
"She apologized for the tone of her chilly goodbye, which was for all the reasons I suspected, and I apologized for leaving her in the lurch so suddenly," Morgan shared. "It was a good conversation, and we agreed that when the dust settles, we'll have a long lunch to celebrate five extraordinary years."