Why Is Pixar's 2022 Movie Called 'Turning Red'? Here's What It Means
The team at Pixar is releasing their first big title of 2022 with Turning Red, which holds special meaning. Writer/director Domee Shi dives into her directorial feature debut. However, she previously worked as a storyboard artist on movies such as Incredibles 2 and Toy Story 4.
Turning Red follows 13-year-old Mei Lee (voiced by Rosalie Chiang). She turns into a big red panda when she gets too excited. As a result, her family arranges a ceremony to contain her panda spirit away. Here's a look at the title of Turning Red and its meaning.
'Turning Red' title is an allegory for puberty and coming into adulthood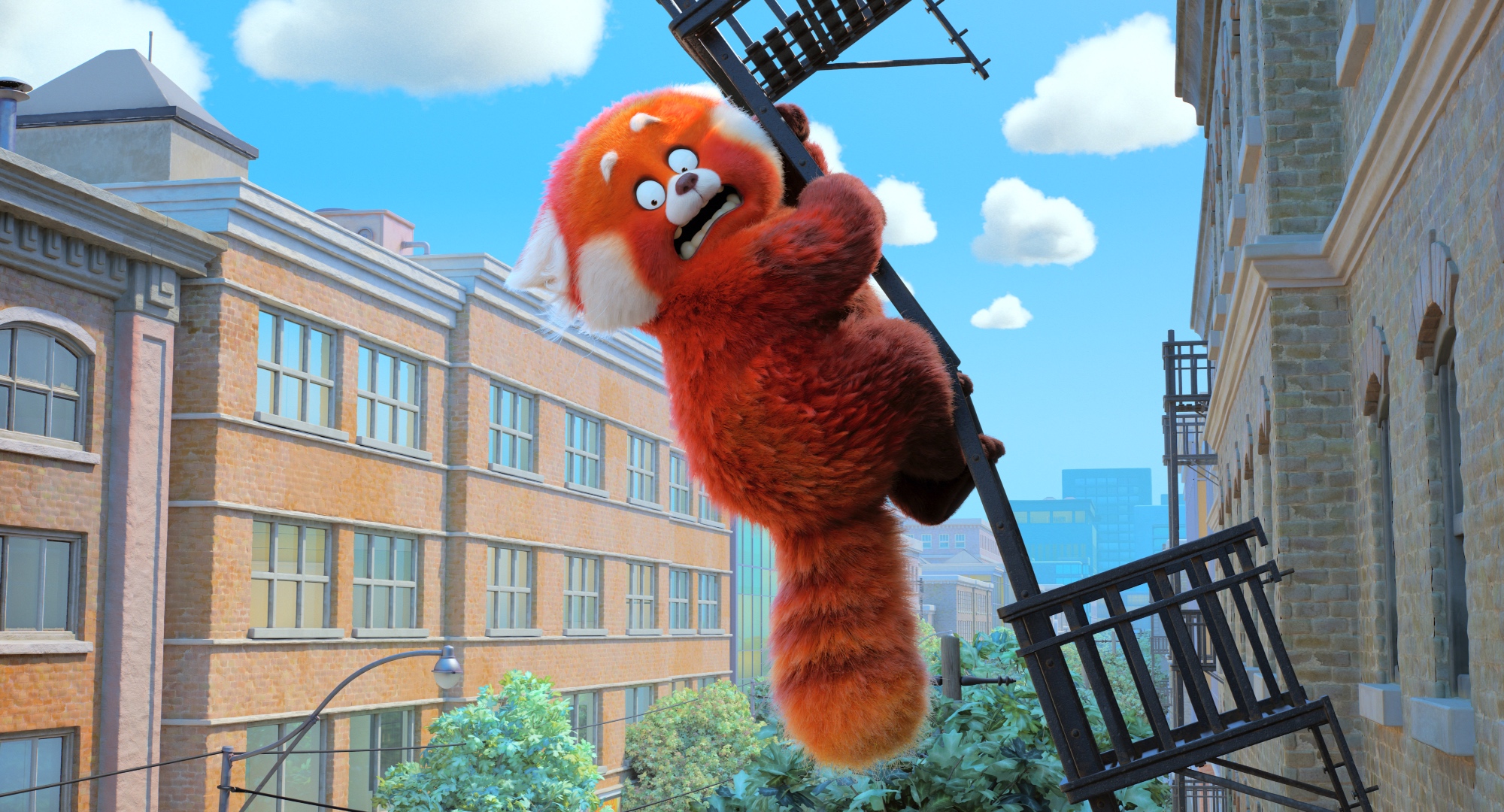 The Turning Red title has a literal interpretation, as Mei actually turns into a big red panda when she gets worked up. It's a take on going through puberty. However, the red panda itself is a metaphor for families, or more specifically, the mother/daughter connection. It runs deeper than simply exploring puberty, although coming into adulthood is at the movie's core.
"The red panda is a metaphor not just for puberty, but also what we inherit from our moms, and how we deal with the things that we inherit from them," Shi told Polygon.
The meaning behind 'Turning Red'
The color red has a huge amount of importance in Turning Red. Pixar's latest coming-of-age story follows a Chinese Canadian girl who wrestles with expectations from both parts of her background. The color red finds its way into the panda and other various aspects of the film. The color symbolizes luck, joy, and happiness in Chinese culture. These themes all play into Mei's story in the past, present, and future.
"[Mei is] growing up caught between two worlds, East and West, but [she's] also at this time in her life where she's blossoming into adulthood," Shi said to Polygon. "And all of these changes are happening not just to her body, but to her relationship with her mom and her friends."
Shi continued: "It was always in the very earliest versions of the film. It was the first thing we put into production," producer Lindsey Collins tells Polygon. "Everybody on the crew was unapologetic in support of having these real conversations about periods and about these moments in girls' lives."
Studio heads didn't object to period talk
Pixar and Disney often focus on family-friendly content that audiences of all ages can enjoy. However, Pixar, in particular, usually provides deeper subtext and meaning to keep adults invested. Turning Red explores the topics of puberty and periods, which some may think the studio would keep away from. Fortunately, the decision makers at the studio embraced Turning Red.
"I think they saw it very much in the DNA of the film and the characters," producer Lindsey Collins told Polygon. "The hope is with putting it on the screen and having it be something that is cringy, but also funny, and a part of this story, it does normalize it. There's an appreciation from anybody who's gone through it for what we put on the screen, but also those who haven't gone through it."
Turning Red hits Disney+ as an original exclusive on March 11.
RELATED: 'Encanto' Was Disney Animators' 'Hardest Film We Have Ever Worked on': 'This Time, It Was Much Bigger'