Why Princess Charlotte Is Attending a Different Nursery School Than Her Brother Prince George
Back in September, Prince George headed off for his first day of elementary school and just four months later, his little sister, Princess Charlotte, had that big milestone of starting school.
We've got plenty of details about the young royal's first day at Willcocks Nursery School, and the answer to the question everyone wants to know: Why Princess Charlotte went to a different school than the Westacre Montessori School her big brother attended?
Kensington Palace shared pictures from Charlotte's first day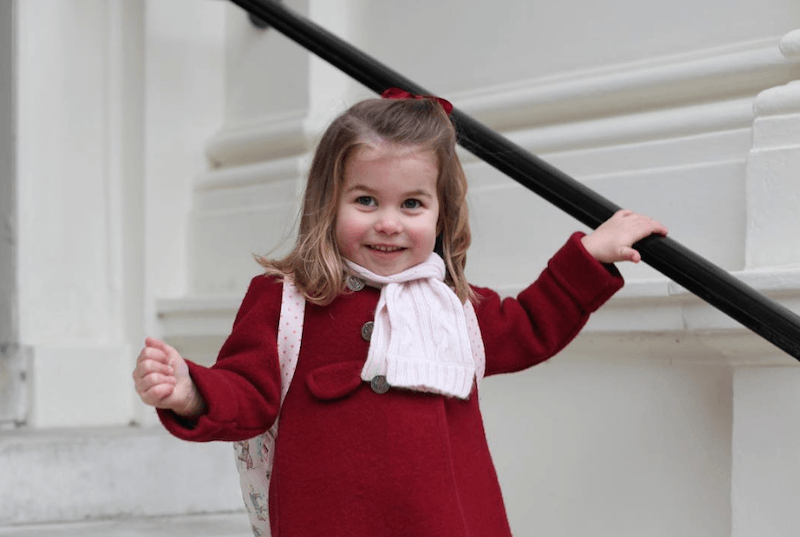 Just like with Prince George, Kensington Palace shared some photos taken by Kate Middleton of Princess Charlotte on her first day of nursery school and she looked absolutely adorable.
The princess was wearing a burgundy coat, gray tights, Mary Janes, and a pale pink scarf with a backpack of the same of the color — all of which are sure to sell out online.
Next: Princess Charlotte basically launched this back-to-school collection. 
Buckingham Palace released Back-to-School collection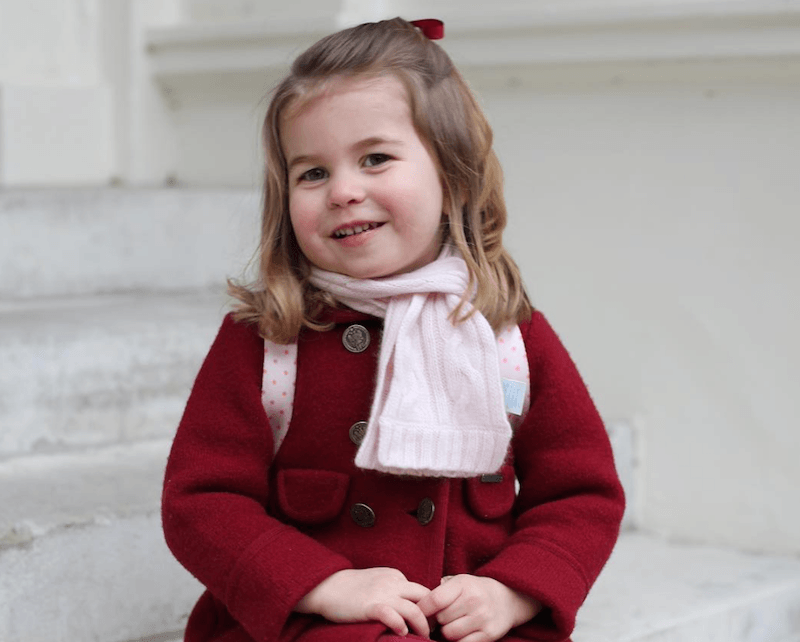 For anyone who wants their child to attend school like a royal, the Buckingham Palace Shop released its back-to-School collection as the princess attended her first day.
Some of the items for sale include a guardsman teddy bear, a mini crown, and of course, a stationary section with gifts like a corgi pencil set, and a crown-shaped pad of sticky notes.
Next: Here's how the royals made the big announcement.
In December, the royals announced Charlotte would be starting nursery school
The public learned of the royal's plan to send Charlotte to nursery school when it was announced via a Christmas card in December 2017.
The school responded with a statement saying it was "delighted that The Duke and Duchess of Cambridge have chosen the Willcocks Nursery School for Princess Charlotte. We look forward to welcoming Charlotte to our nursery in January."
Next: The good reason why the royal siblings attend different nursery schools.
Why the siblings attended different nursery schools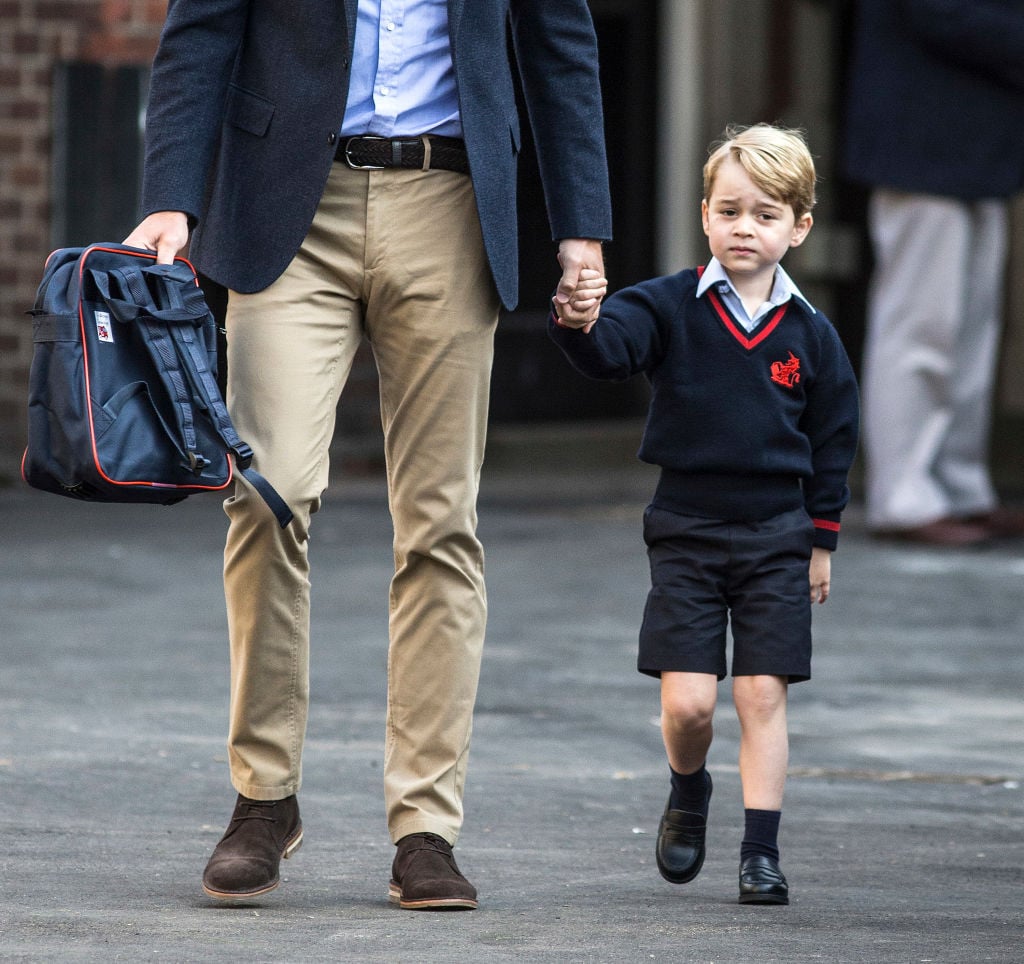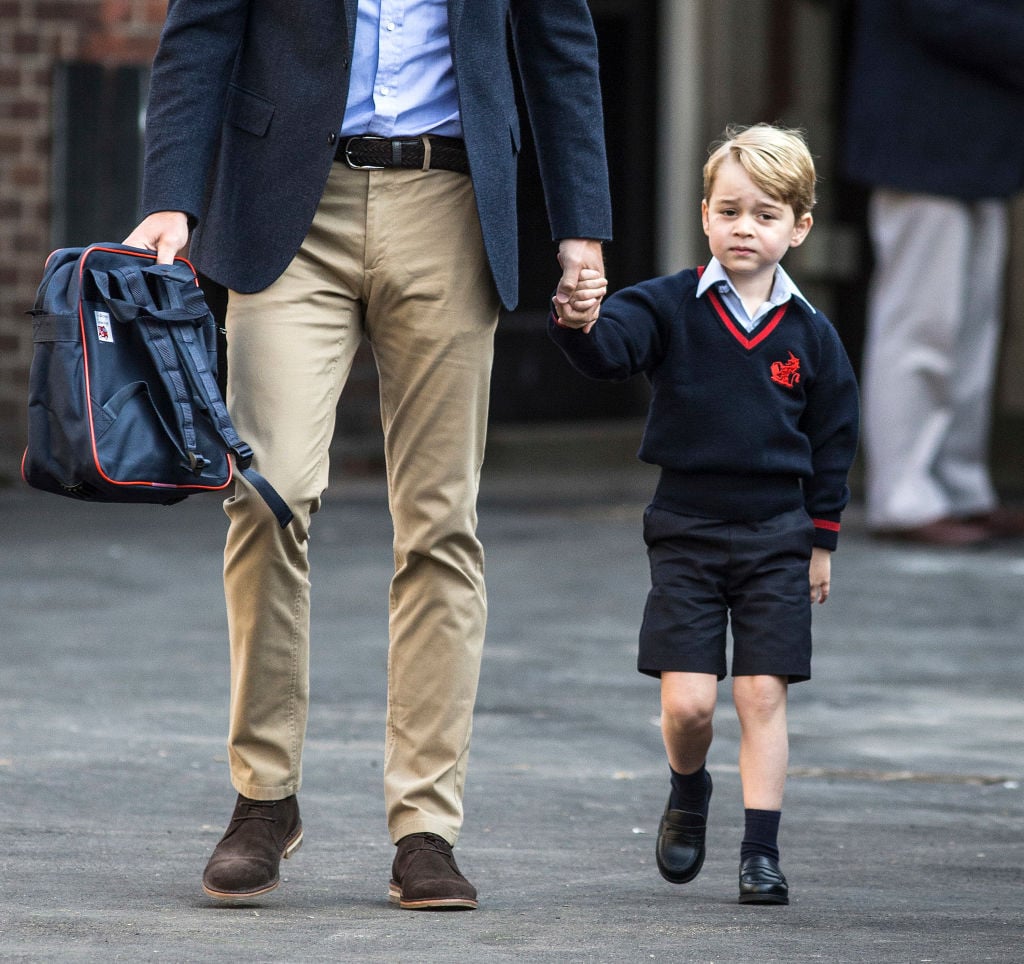 There's a good reason Princess Charlotte did not attend the same nursery school that Prince George did. If you're wondering why the princess started at a different place than her brother, that's because the family moved from their country home in Norfolk, England, back to London.
When George attended the Westacre Montessori School in 2016, the family still lived at Anmer Hall near Queen Elizabeth's Sandringham Estate. But since the Duke and Duchess of Cambridge are now staying at Kensington Palace, they enrolled Charlotte in the private Willcocks School.
Next: There is a huge difference between the two schools.
Differences between Princess Charlotte and Prince George's schooling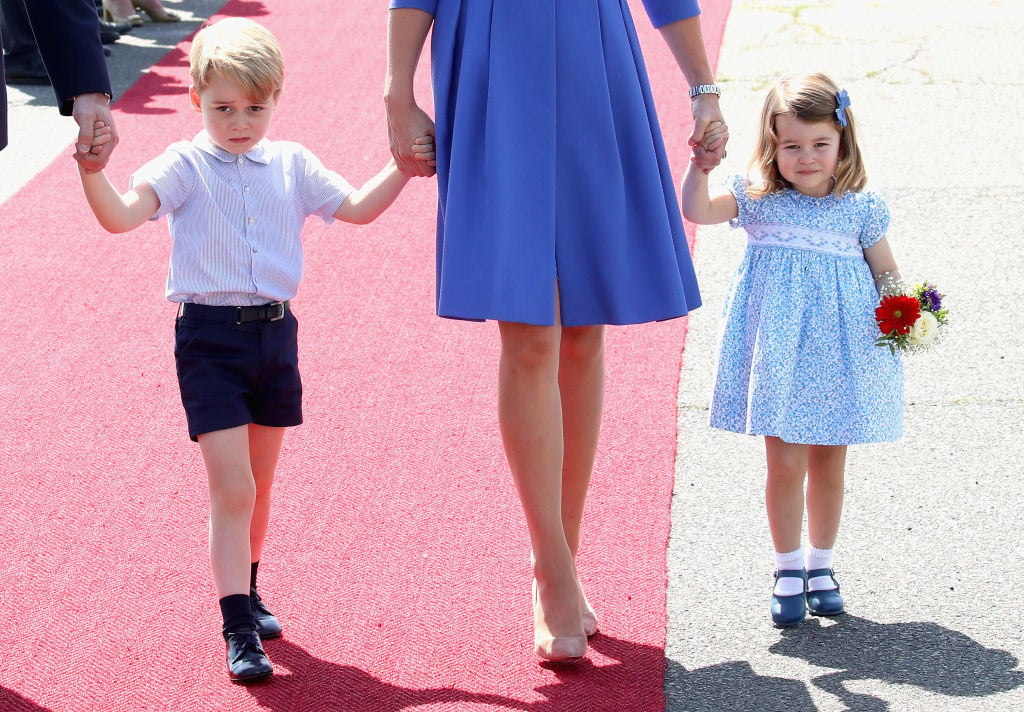 There are quite a few differences between the royal siblings' nursery schools and one major difference is the price. George's Montessori school cost his parents less than $45 a day, and many of the families who send their children there receive financial assistance for it.
Charlotte's school, on the other hand, has more of a royal price tag, as it cost over $19,000 a year, and that fee doesn't include the weekly lunch plan. Charlotte will also be at nursery school full time, whereas her brother only attended Westacre part time.
Next: This is the main focus of Charlotte's nursery school.
Main focus of Charlotte's nursery school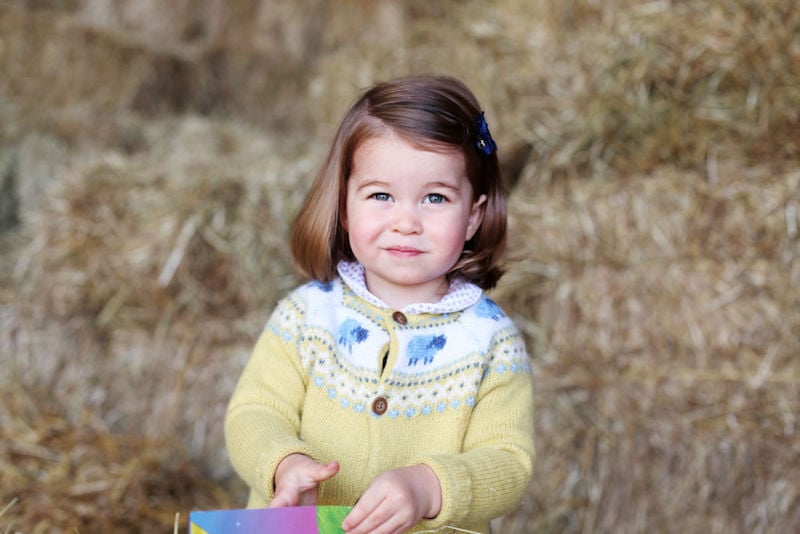 The princess and prince's schools differ when it comes to the main focus for their students as well. George's early schooling focused on establishing one's independence, which makes sense for the future king of England. Willcocks, meanwhile, is all about embracing more sensitive values and good manners.
One mother described the schooling as "gentle" and it earned an "outstanding" rating during its last inspection in 2012.
Next: The princess will get to enjoy these fun activities.
What activities the princess will enjoy at Willcocks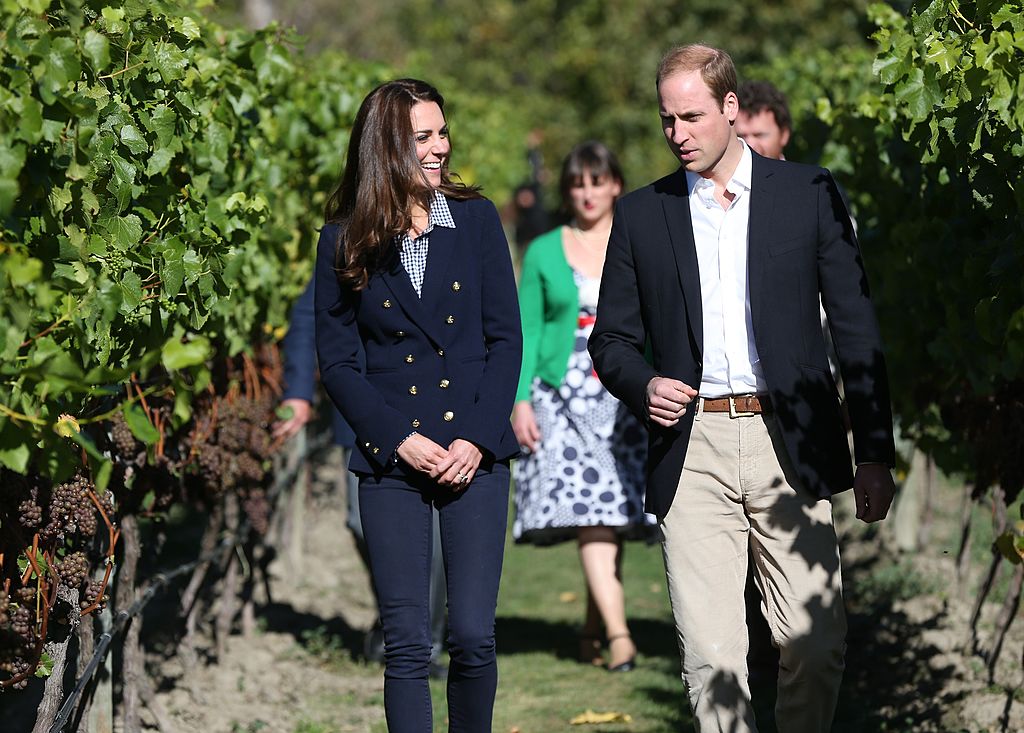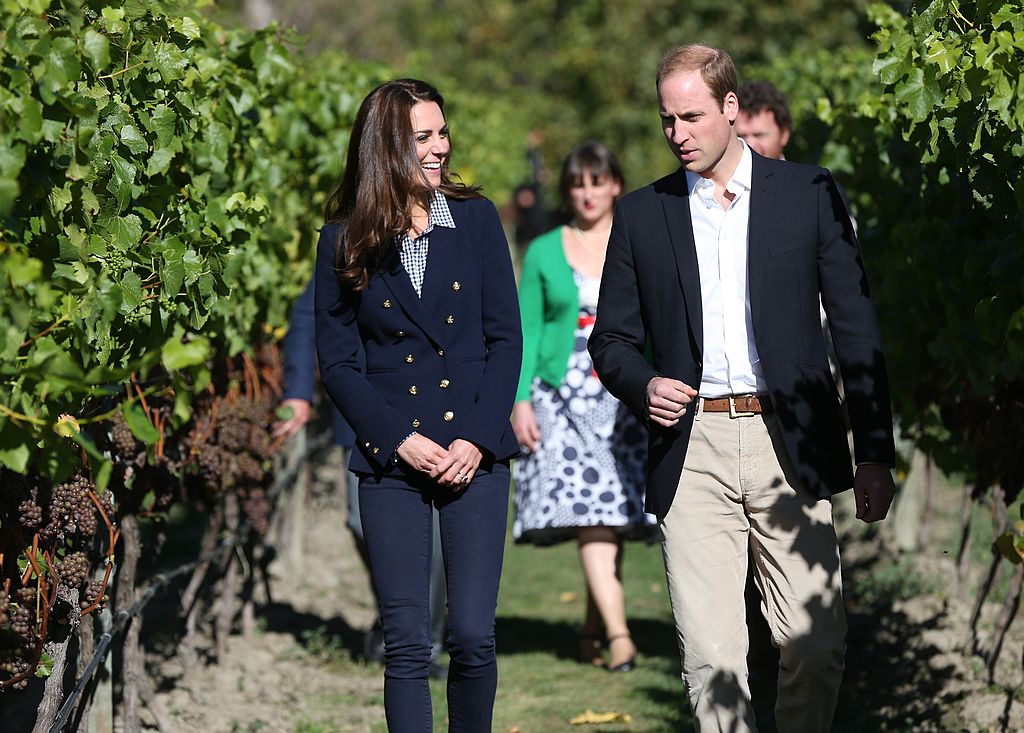 As for what little Charlotte will be doing all day at Willcocks, the school's website notes that children will have "a fun and structured morning with lots of free play." Some of the students' favorite activities include "show and tell, painting, and birthday celebrations." It won't all be fun and games though. There is a curriculum followed where students will "embark on the first stages of learning to read, write, and to understand simple numbers with the minimum of pressure."
The website also states that parents are invited to a "stay and play" during the first day and will leave once their child is settled in. The purpose of this is to see how they will react once a parent leaves and make sure they are still "happy" in the environment on their own.
Next: Princess Charlotte gets to pull rank.
The future is female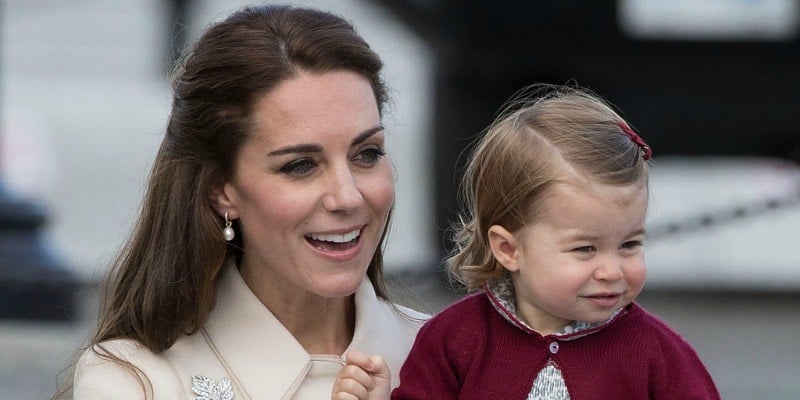 Now that her little brother has been born, Princess Charlotte will still pull rank over him in the line of succession. As appalling as it may seem, that hasn't always been the case.
Though her great-grandmother Queen Elizabeth II currently sits on the throne, male heirs actually trumped female heirs in 2013. Luckily, the queen did away with that archaic rule, so Princess Charlotte will remain fourth in line to the throne, moving to third once her grandfather, Prince Charles, takes over.
Follow Michelle Kapusta on Twitter @philamichelle.
Follow The Cheat Sheet on Facebook!