Why Queen Elizabeth II Always Carries This Bizarre Item in Her Handbag When She Travels
Like most women, Queen Elizabeth II carries a purse whenever she's out and about. The monarch owns over 200 handbags by Launer and prefers the black leather Royale or the black patent Traviata style. Launer bags became part of the royal family's collection in the 1950s after the Queen Mother purchased one.
For years, royal fans have wondered just what the queen carries in her signature bags. Read on to find out what she keeps in her purse, plus what unusual item she always has in there when she travels.
What items Queen Elizabeth keeps in her purse
While the queen's handbags are large enough to hold items most of us would carry the royal family matriarch doesn't need a cell phone, wallet, or keys to get into Buckingham Palace. Instead, she carries just a handful of small items.
Biographer Sally Bedell Smith revealed the queen keeps a compact mirror, lipstick, a fountain pen, mint lozenges, and her reading glasses in her bag. On Sundays, she has a small bill or two in there as well for a church donation.
Royal commentator Richard Fitzwilliams said that the monarch will sometimes throw a pair of gloves in her purse too when she knows she'll be shaking a lot of hands for "protection and to stop the spread of infections."
The unusual thing she carries when traveling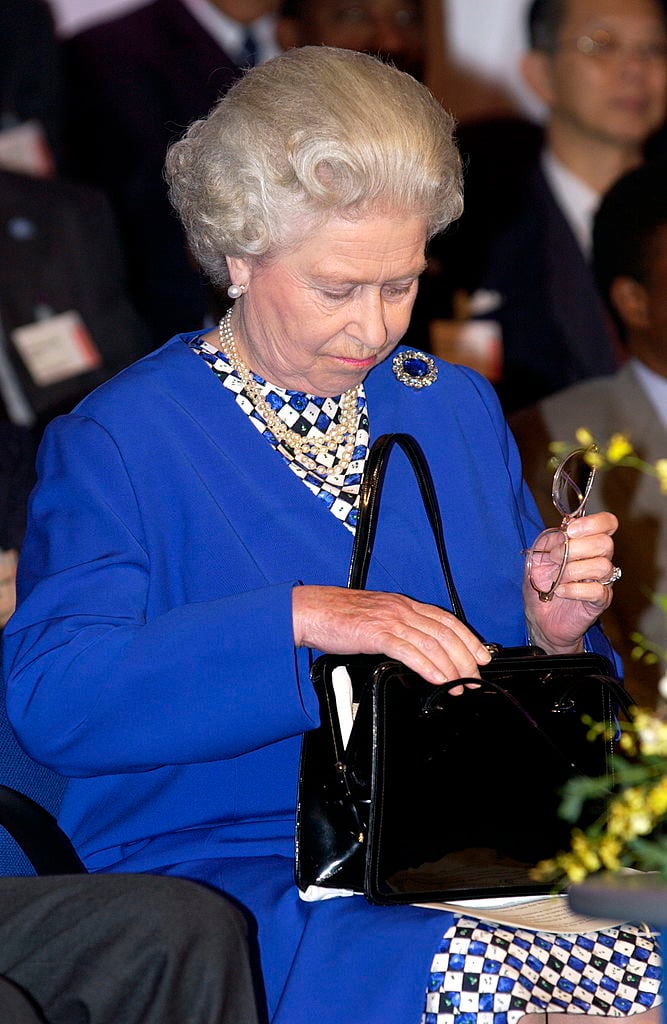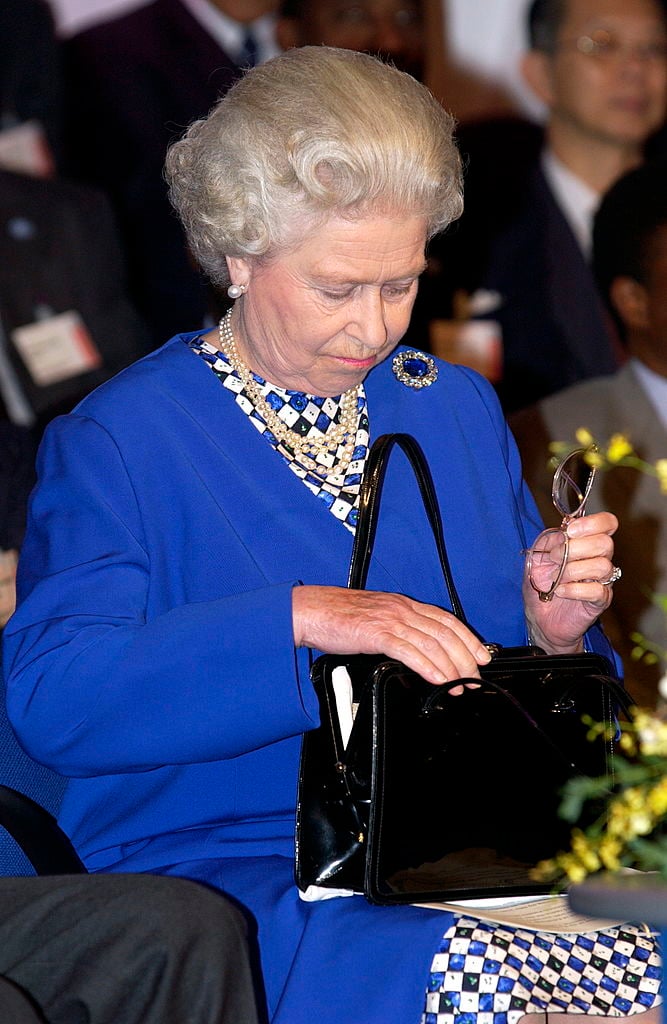 In addition to those standard items, Queen Elizabeth packs something else in her handbag when she travels.
The Express noted that the royal's cousin, Jean Willis, previously shared that the monarch carries a portable hook with her. You're probably wondering what on earth the queen would need a hook for. Well, according to Willis, it's so she can hang her bag up wherever she goes.
"I watched the queen open her handbag and remove a white suction cup and discretely spit into it," Willis recalled the first time she saw her relative pull the item from her purse. "The queen then attached the cup to the underside of the table. The cup had a hook on it, and she attached her handbag to it."
What else the queen uses her handbags for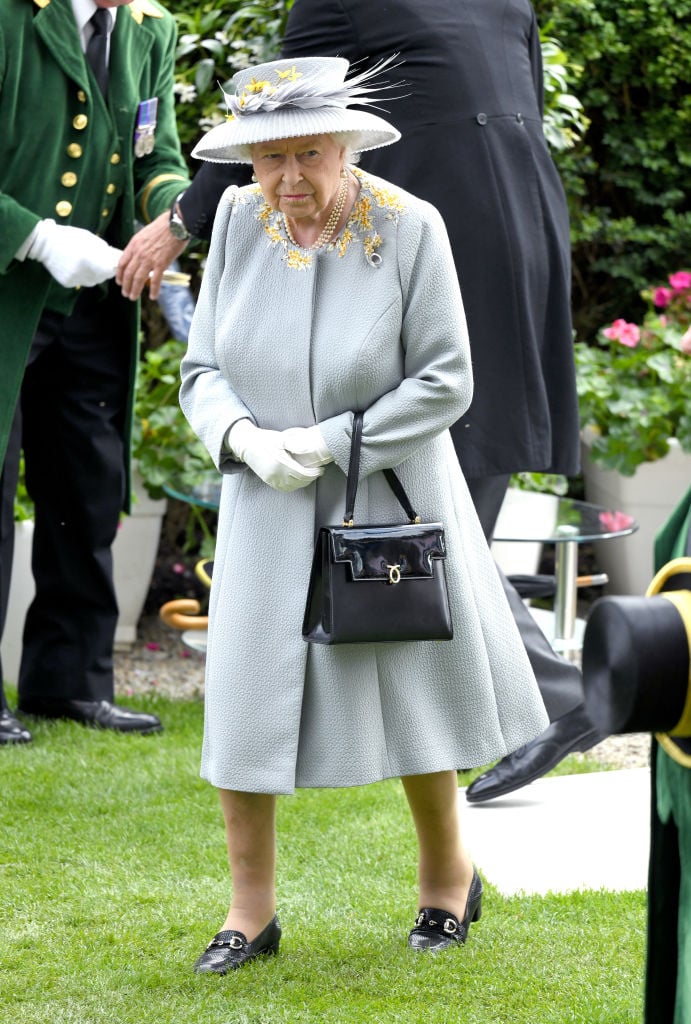 Queen Elizabeth's handbags are used for more than just carrying around specific items. The monarch also uses her purse to send secret signals to her staff.
When the queen wants to get out of chatting with someone she'll move her purse from one hand to the other. Her aides lookout for that cue so they know she's ready to leave a conversation and can usher her away.
The Daily Mail reported that the monarch also uses her purse to signal when it's time to wrap up a dinner party by placing her handbag on the table as a sign that she wants the event to end ASAP.