Why Queen Elizabeth II Refuses to Wear a Helmet When She Goes Horseback Riding
Queen Elizabeth II has loved horses since she was a child and has always been passionate about breeding, racing, and riding.
Photos were posted recently on the royal family's social media account showing that the queen, who is in her 90s, still enjoys riding today. But something fans pointed out about those photos is that she never wears a helmet when she's on a horse. Read on to find out why the monarch has refused to wear a hard hat all these years.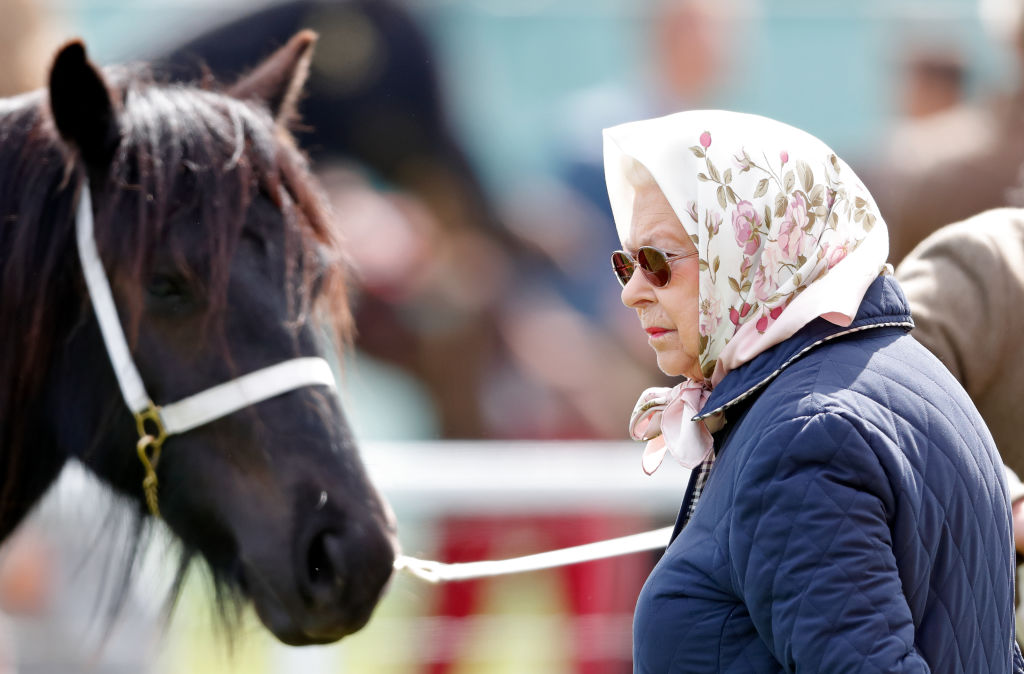 RELATED: Queen Elizabeth II Recalls 'Horrible' Moment on Her Coronation Day and What She Couldn't Stand Wearing
Reason Queen Elizabeth doesn't wear a hard hat when riding horses
The royal family matriarch has been riding horses most of her life but she's never been seen wearing protective headgear when doing so.
The Telegraph noted that biographer Sally Bedell Smith spoke with the queen's trainer about why the monarch doesn't ever wear a hard hat while riding.
The trainer, Ian Balding, revealed that he once told the queen, "I really think it is ridiculous that you above all others do not wear a crash helmet." He said she replied back, "I never have–and you don't have to have your hair done like I do."
According to Balding, the queen's choice to ride without a helmet over the years is because she didn't want to have to get her hair redone after a riding in case she was attending an engagement.
Although members of the public have voiced their concerns about the sovereign's safety when riding sans a helmet, it's not likely the queen will change her stance at this point.
What she wears on her head instead
The monarch opts to wear a scarf when she's out on her horses instead, but not just any scarf. The queen only wears Hermès scarves.
It's believed that she prefers the brand because Hermès, which originated in 1837, started out making equestrian gear such as harnesses and bridles. Each scarf can take up to six months to produce and the Evening Standard reported that many of the royal's scarves are vintage or custom-made for her.
When the queen isn't horseback riding she wears this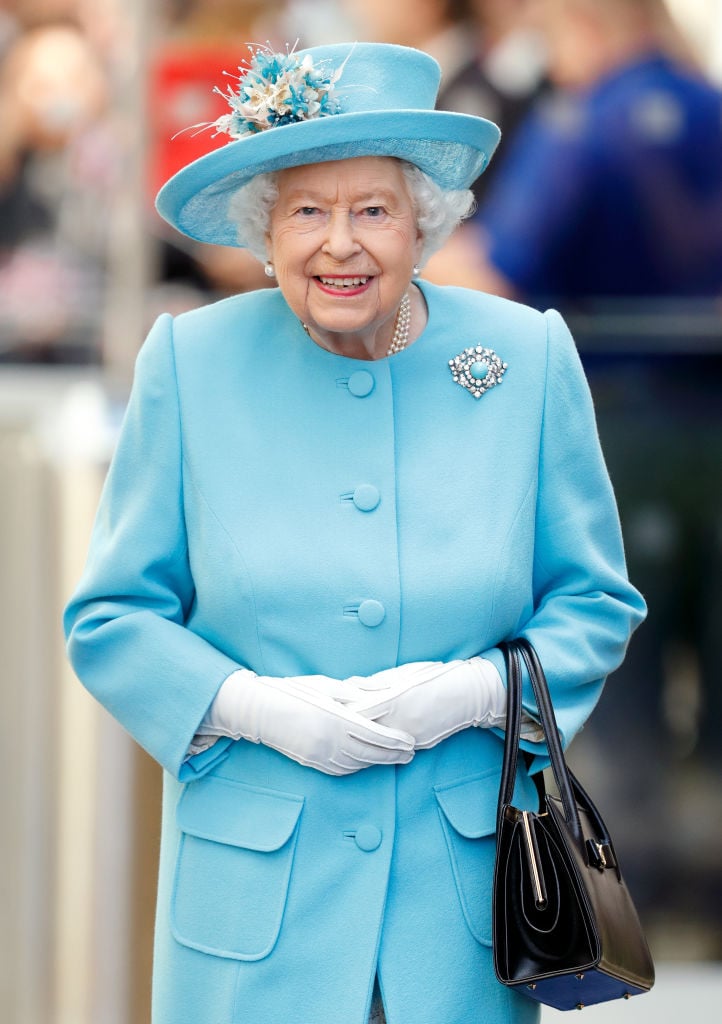 When she's not horseback riding Queen Elizabeth is usually seen wearing something else on her head. Fans have long been curious about her colorful wardrobe and why she also pairs her dresses with a matching hat.
In the 2017 documentary The Queen at 90 Sophie, Countess of Wessex explained that her mother-in-law dons a hat with neon colors so those gathered to see her don't miss her.
"She needs to stand out for people to be able to say 'I saw the queen,'" Sophie stated and explained that a hat gives her more height for those gathered at an event to spot her. "Don't forget that when she turns up somewhere, the crowds are two, three, four, 10, 15 deep, and someone wants to be able to say they saw a bit of the queen's hat as she went past."
The monarch's biographer Hugo Vickers agreed and said, "You have to be able to see that figure in a lemon coat and hat from far away."
RELATED: Does Queen Elizabeth II Wear a Wig?