Why Quincy Jones Gave Prince's Part of 'We Are the World' to Huey Lewis
Prince was originally going to have a spot on USA for Africa's charity single "We Are the World," however, Huey Lewis took his place. Lewis  was able to fill in for Prince because of a brief interaction he had with Michael Jackson and Quincy Jones. Afterward, Lewis gave fans a glimpse into what it was like to collaborate with Jackson.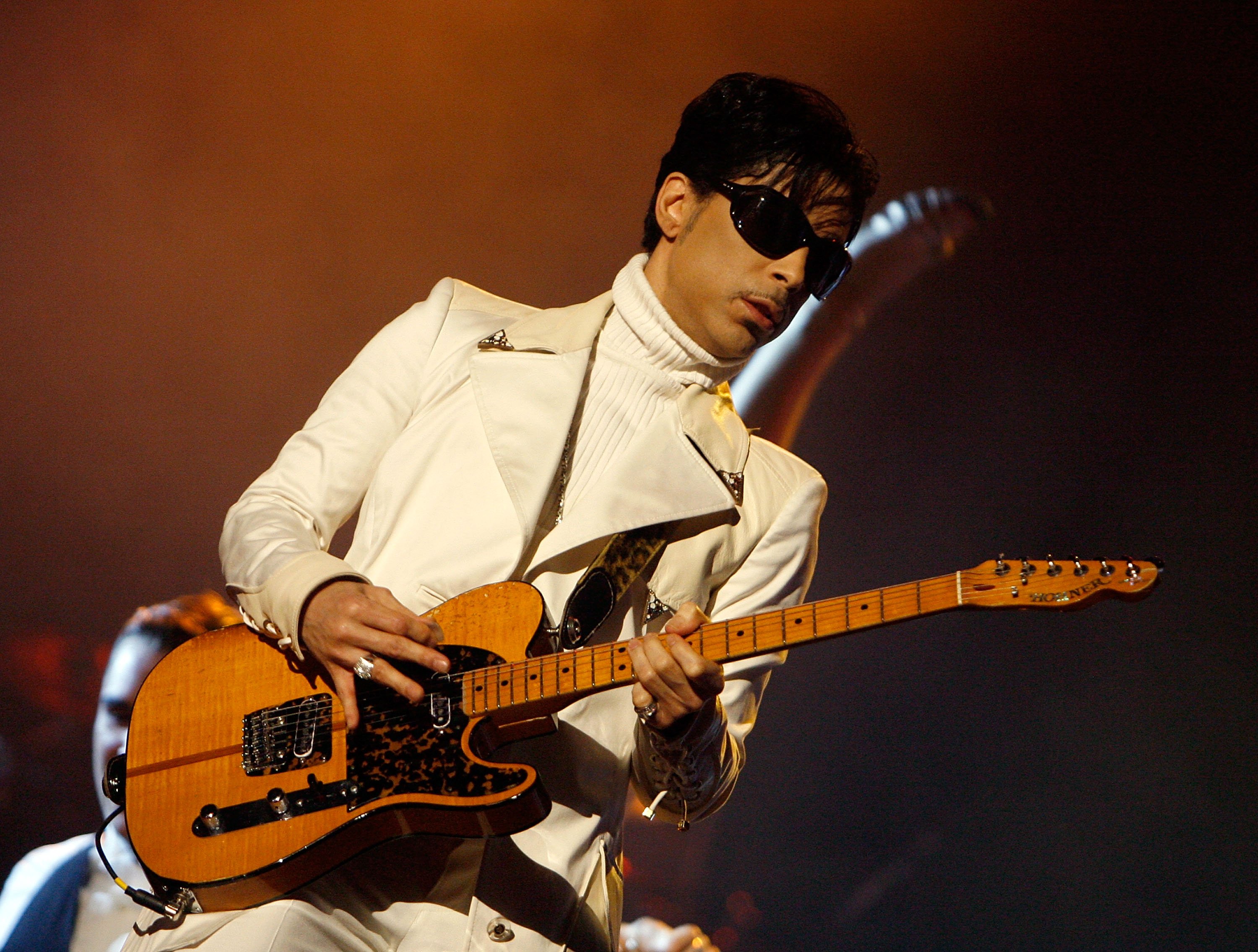 Why Prince isn't on 'We Are the World'
Firstly, a little background. A famine in Ethiopia led many pop and rock stars to come together to record one of the most famous charity singes ever, "We Are the World." Since "We Are the World" was released around the height of Prince's career, he was originally going to sing on the track. However, the Purple One thought the song was terrible. In addition, he decided to go party the night "We Are the World" was recorded so he's nowhere to be found on the final single. 
Why Huey Lewis was allowed to fill in for Prince
According to Billboard, Lewis auditioned for Prince's part. "Quincy then said, 'Smelly, come over here,'" Lewis said. "That was his nickname for Michael Jackson because Michael was so clean. Michael Jackson sang [Prince's] line to me. I sang it back and that's how I got the part."
RELATED: What Prince Said About the Meaning of 'Purple Rain'
In an interview with Entertainment Weekly, Lewis revealed what it was like working with Jackson. "I stood right next to him on the solo lines, because I had the line right after he did," Lewis recalled. "We had to share a position there for a couple hours. And we chatted. He said lots of nice things about my songs, and he knew our stuff, and he was just sweet, sweet, sweet."
Why Michael Jackson was worried the 'good version' of 'We Are the World' was lost forever
Lewis remembered that members of USA for Africa would get halfway through the song before somebody would mess up their lines. He said the group should be able to get all the way through the song at least for rehearsal purposes. Jackson agreed.
"And the very next pass, we did the whole thing, we made it all the way," Lewis said. "Clearly it was the good version. And I saw Quincy telling the engineer, 'Okay, let's do another,' and Michael had his headphones off, and Quincy says, 'All right, let's do another one!' And Michael, very concerned, grabs my hand and says, 'They're gonna save that last one, aren't they?!?'"
RELATED: The Michael Jackson Performance Beyoncé Watched 'For Hours'
Lewis said Jackson knew that version of the song was "the one." "We Are the World"'s combination of sincerity, star power, and good intentions touched a lot of people. "We Are the World" peaked at No. 1 on the Billboard Hot 100. It remained on the Hot 100 for 18 weeks — an impressive feat for the time. Another version of "We Are the World" was released in 2010 to aid Haiti after an earthquake, proving the song had continued resonance. "We Are the World" became the gold standard by which all other charity singles are measured — and it wouldn't be the same without Lewis.