Why Rachel Lindsay's Parents Thought Her Relationship Was Fake After 'The Bachelorette'
Some people question if the couples that come from The Bachelorette are real. But you don't often hear their own families having doubts. Rachel Lindsay talked about when her family finally realized her relationship was real after picking a man on her season.
Rachel Lindsay is married to Bryan Abasolo after 'The Bachelorette'
RELATED: Rachel Lindsay on if She Regrets Being 'The Bachelorette'
Lindsay made history by becoming the first Black star of The Bachelorette in 2017. After a season-long search, she picked chiropractor Bryan Abasolo. Many fans couldn't believe it because they didn't get to see a lot of their interactions, and they loved Peter Kraus.
But the couple stayed together after getting engaged in the finale. They got married in Spain in 2019 and away from TV cameras.
"I wanted a TV wedding. I 100 percent did," Lindsay told People at the time. "Then, as we got to know each other in the real world and things became normalized, and then I started hearing horror stories about these TV weddings, I am very thankful that we don't have one and that we're doing it on our own. I also think that it shows to the world or Bachelor Nation that what we have is more real."
Why Rachel Linday's parents thought her relationship was fake after 'The Bachelorette'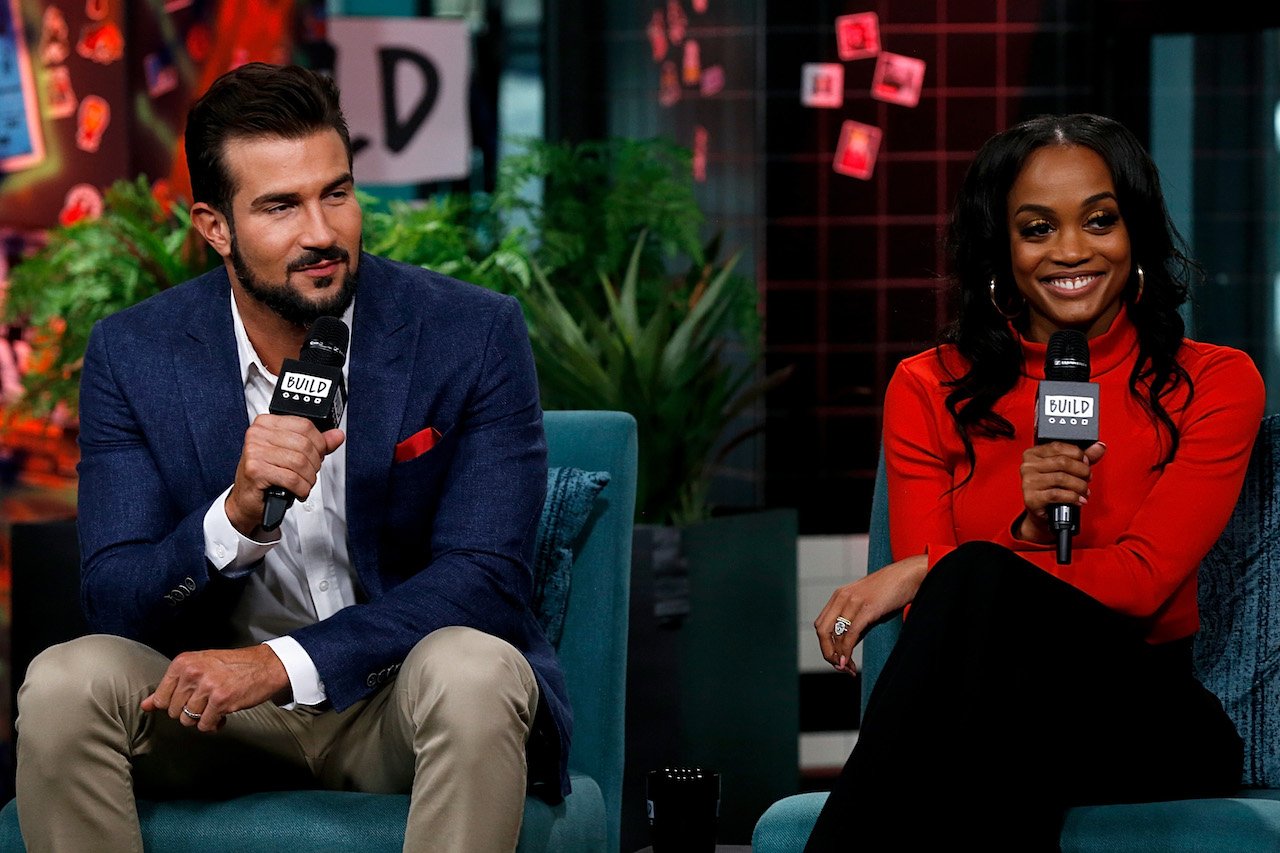 RELATED: 'The Bachelorette' Alum Bryan Abasolo Doesn't Think He and Rachel Lindsay Would Have Been Compatible 10 Years Ago
Lindsay had a mission when she decided to do The Bachelorette, and that was to give representation to Black women. "When I tell you, I had to convince my parents that this was real because even when I left, I was like 'Don't worry you guys," the former reality star said on Reality with The King podcast. "This is for you know, us–representation. So they didn't understand that I really did fall in love. They thought I was still playing a part."
"It wasn't until after the show was over," she continued. "We were completely done, and I was like, 'Hey, I'm taking Bryan to Houston to meet the rest of the family.' And my mom's like, 'Oh, are the cameras coming?' I'm like, 'No! We're in real life now. This is it.'"
She said her family later had to trust her. "They love Bryan," Lindsay said. "We vacation together, both of our families together. All that, so it's the real deal."
What's next for Rachel Lindsay and Bryan Abasolo?
The podcast episode ended with Lindsay talking about her future with her husband. She said she doesn't post pictures with her husband on social media because they were so public in the beginning.
"We're so good," she said. "We just got a house in L.A. We're very excited about that, and we do wanna grow our family."
She admitted she puts work first, but she has baby fever. It sounds like the married couple is still happy.
RELATED: Rachel Lindsay Shares Whether She Thinks 'The Bachelor' Franchise Is Reverting Back to Its Old, Troubling Ways