Why Rapper Da Brat Spent Three Years in Prison
Da Brat made history as the first female rapper to go platinum but she also became notorious for having violent outbursts. One of which landed the rapper in prison for several years. Since serving her time, Brat has made changes for the better.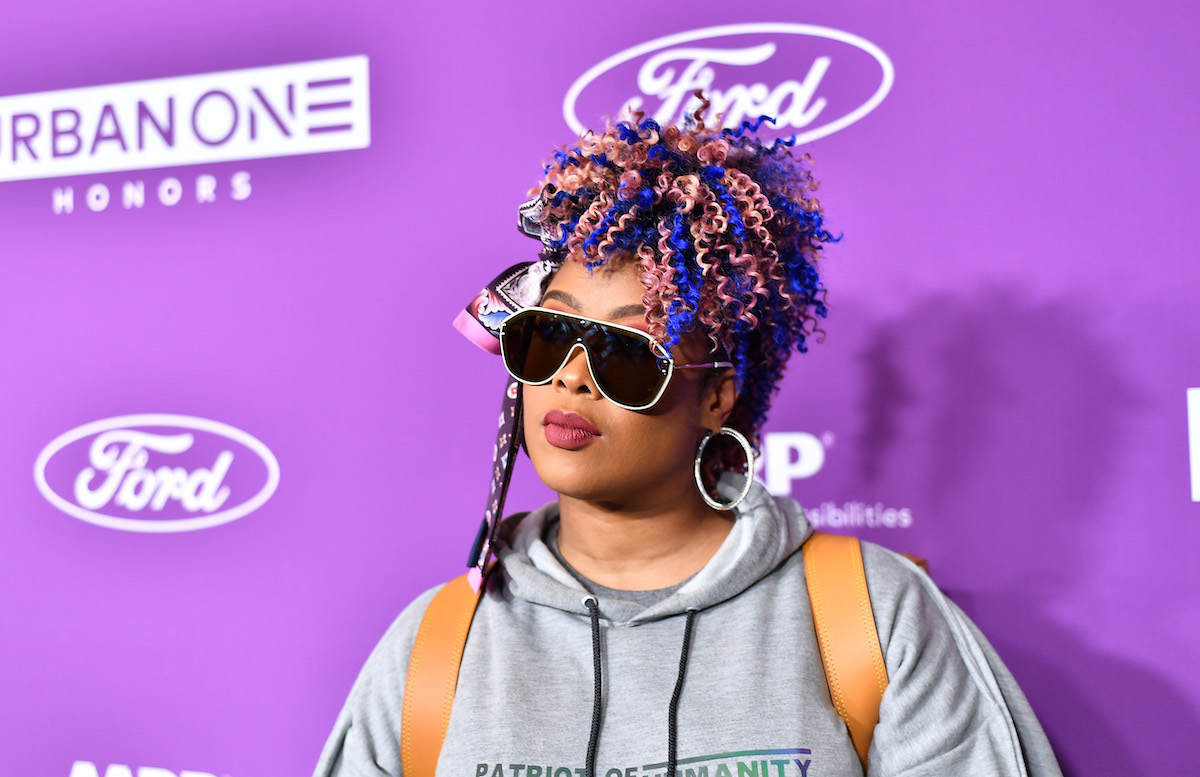 Da Brat did prison time for assault
The Chicago-born rapper is known for her skills as a lyricist and her stage moniker hints at her being bratty but fans were shocked when they learned Brat got physical with someone. 
According to a 2008 MTV News report, Brat was sentenced to three years behind bars, as well as seven years of probation and 200 hours of community service after being found guilty of striking a woman in the face with a rum bottle. 
RELATED: Da Brat Opens up About Her Whirlwind Romance With Allen Iverson
The alleged incident occurred during a 2007 Halloween party at superproducer Jermaine Dupri's home. The rum slashing left the victim's face permanently scarred. Brat pleaded guilty to the charge.
Per Georgia police, Brat and the woman had long-standing issues. Unfortunately, Brat was in legal trouble before for a similar incident. In 2000, she was accused of beating a woman with a gun during a dispute over VIP seating in a nightclub. The victim received six stitches for a head wound. 
Instead of serving prison time, Brat agreed to complete 80 hours of community service, serve a year's probation and pay a $1,000 fine under a guilty plea to misdemeanor reckless conduct.
The rapper is open about how the experience changed her for the better
One of Brat's other stipulations was having to complete anger management courses. After being released in 2011, she vowed to change and never go back.
RELATED: After Debuting Her Girlfriend, Rapper Da Brat Explains Why She Kept Her Sexuality Private
She's using her platform to inspire others in similar situations and be a model that one can thrive on the other side. In 2017, she visited inmates at the South Fulton Jail. while there she told the media:
 I've always wanted to go back and talk to women, inspire women and tell them they can. It's OK to make mistakes. Just try not to make the same mistakes over. It feels so funny being in here just walking around. It was kind of an eerie feeling for me because I never wanted to be back in that situation, but this time I was on the other side, and I was hopefully touching somebody's heart.
She's now a radio host and reality television star
Brat kept the promise she made to herself. She's now a co-host on The Rickey Smiley Morning Show every weekday. Brat also co-hosts the entertainment news radio and television show Dish Nation.
As far as music, she's taken a break from recording but got into acting by starring as Cleo in the stage adaptation of Set It Off. She's also caught the reality television bug, appearing in Growing Up Hip Hop and her own We TV spinoff Brat Loves Judy, the latter of which chronicles her life with her partner Jesseca "Judy" Dupart.
Brat Loves Judy airs on We TV every Thursday at 9 pm EST.