Why Rashida Jones Felt Way More Comfortable on 'Parks and Recreation' Than She Did on 'The Office'
There's a reason Rashida Jones felt less at home on 'The Office' than she did on 'Parks and Recreation.'
Rashida Jones played Karen Filippelli on The Office, a sales representative at the Stamford branch. She becomes Jim's co-worker after he transfers to get away from Pam, and they eventually develop feelings for one another.
When Karen and Jim move back to the Scranton branch, things start to get a little complicated. It becomes clear to Karen that Jim and Pam previously had a connection, and lots of long talks ensue, to Jim's delight.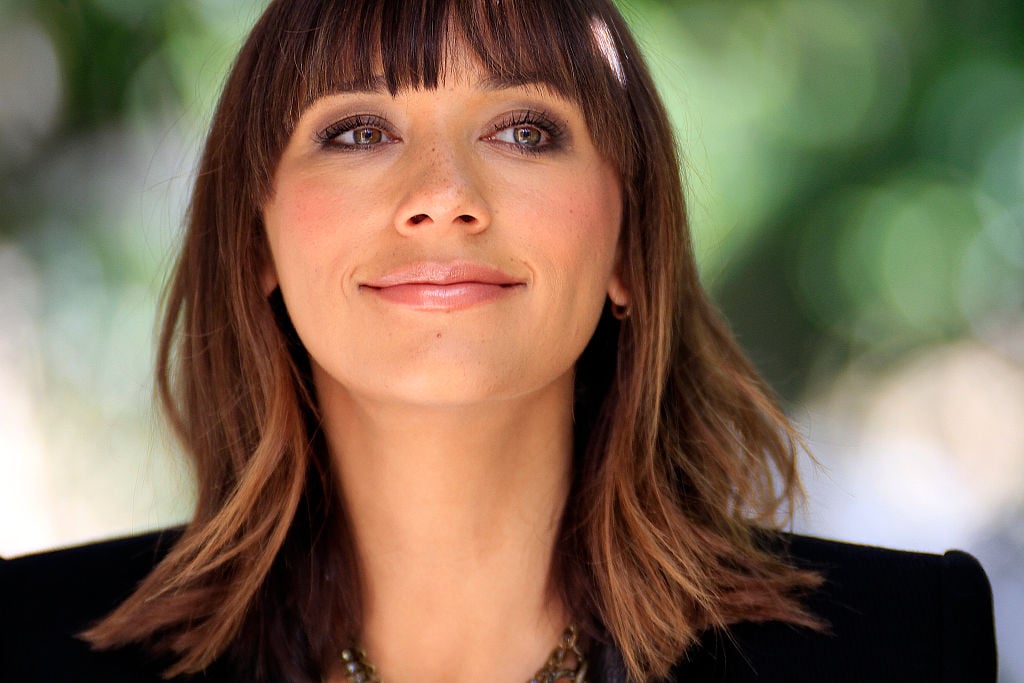 "I mean, Karen really is smitten by Jim — she has no other design, she's not trying to break them up…. She didn't even know about Pam!" Jones told Entertainment Weekly in an interview back in 2007.
Rashida Jones was 'terrified' to be on 'The Office'
In the same interview, Jones shared that she was "terrified" when she first began playing Karen.
"The first day on set, I was terrified," she shared. "I kept saying to Ed Helms [Andy], I felt like I had won some radio contest, and they had thrown me into my favorite show. How is this possible? What am I going to do?"
In a more recent interview Jones did with Off Camera, she echoed the same sentiment.
"[Ed Helms and I] were both so freaked out when we first got there and like spent a ton of time together, like, 'What is going on?' It just felt like our lives were changing a little bit," she said.
Why Rashida Jones felt more comfortable playing Ann Perkins on 'Parks and Recreation' than Karen Filippelli on 'The Office'
Jones said that because she was so nervous while filming The Office, she never really got into the environment that encouraged improvising and making bold comedic moves. But by the time she played Ann Perkins on Parks and Recreation, she felt more comfortable with her role and her involvement in the show as a whole.
"I was way too nervous on The Office. Once and a while, I would pipe up and improv. By the end of the season, I was doing a much better job at that, but I think I probably put it more into practice when I got to Parks because it felt like I was more involved from the ground up," she explained.
Another reason Jones didn't feel super comfortable on The Office was that she figured her character would be written off. She knew Karen wasn't getting in the way of Jim and Pam.
"I always felt like a guest star on The Office. Everybody was so nice to me, but I always felt like a guest star. I never felt comfortable. I knew because I was the small point of a love triangle that eventually I'd have to be sacrificed," she said.
Read more: 'The Office': Jenna Fischer Reveals What Pam Says to Michael at the Airport in Season 7