Why Raven-Symoné Was Missing From Disney Channel's 'Cheetah Girls 3'
Galleria was, apparently, away at college during Cheetah Girls: One World, but that wasn't the only reason this character was absent from the third Cheetah Girls movie. Here's what we know about Raven-Symoné and what the actor had to say about these Disney Channel originals. 
Galleria apparently was off at college during 'Cheetah Girls: One World'
During the 2000s, The Cheetah Girls took over the world, one movie at a time. First, they conquered their home in New York City, then they headed to Barcelona for a summer music festival. 
For the third Cheetah Girls movies, The Cheetah Girls: One World, these singing and dancing divas went to Bollywood, the movie-making capital of the world. However, one member of this foursome was noticeably missing. As Aqua so casually mentions during the film, Galleria is accepted at Cambridge and is in summer school. 
Why was Raven-Symoné missing from 'Cheetah Girls 3?'
So what's the real reason Raven-Symoné wasn't in One World? Back in 2008, the actor reportedly turned it down to focus "on her solo music and film careers." During an Instagram Live video with another former Cheetah Girl, Raven opened up about what her experience was like working with the other girls.
"The cliquish way that there was during that movie made me feel excluded from my original team," Raven said, according to one article from Vulture. "Not that it was strong, to begin with, but I felt excluded. 
"We have other things that just led up to that moment that just were weird, personal outside of business. That's when me and Belinda became friends because we felt ostracized," she continued, referring to the Mexican pop star Belinda, who appears in Cheetah Girls 2. 
At the same time as the success of The Cheetah Girls, Raven-Symoné also had her hands busy with a few other Disney projects. There was the series, That's So Raven, which held 100 episodes for fans to watch.
She also appeared in the film, College Road Trip. Raven-Symoné later went on to star in the spinoff series, Raven's Home, which premiered during 2017.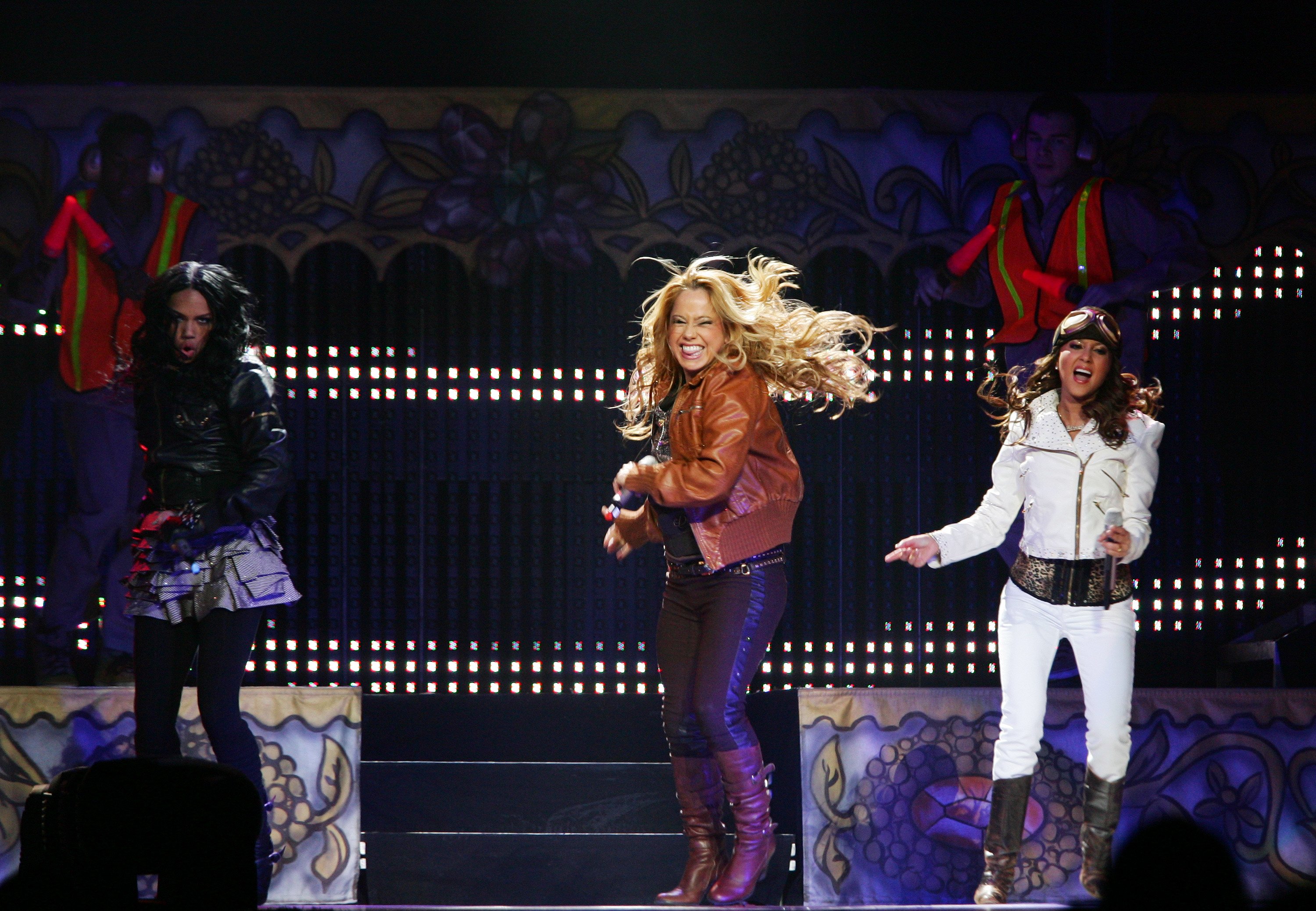 Would 'The Cheetah Girls' ever reunite for another movie?
According to Teen Vogue, a reunion between the Cheetah Girls is possible but pretty unlikely as of April 2020. Raven-Symoné (Galleria) and Kiely Williams (Aqua) went on Instagram live to apologize to one another. Then, Raven said she needs to talk to Adrienne Bailon next. Kiely Williams quickly squashed the idea.
"No, she didn't come to my dad's funeral or call me when he died. No. I'm sorry and I'm not trying to be messy but I'm being for real with you. No. No. I'm sorry, I love you. I swear to God. Nope," Kiely Williams said. "You can say what you want about me and how you felt about me, but you can't ever say that I didn't f*cking ride for Adrienne. You can't say that. So, like, no man. I didn't do anything."
Fans can watch episodes of Raven's Home and That's So Raven on Disney's streaming platform, as well as all three Cheetah Girls movies. To learn more about Disney+ and to subscribe, visit their website.