Why Robert Downey Jr. Believes 'Black Panther' Is the MCU's 'Crowning Achievement'
The Marvel Cinematic Universe (MCU) introduced mainstream audiences to a lot of superheroes. But few have made the same impact as T'Challa, king of Wakanda. Actor Chadwick Boseman — who passed away in August 2020 at age 43 — brought honor, poise, and charisma to the role. And it's likely the character he'll be most remembered for. Now one of Boseman's co-stars weighs in on how Black Panther stands apart from the rest of the MCU.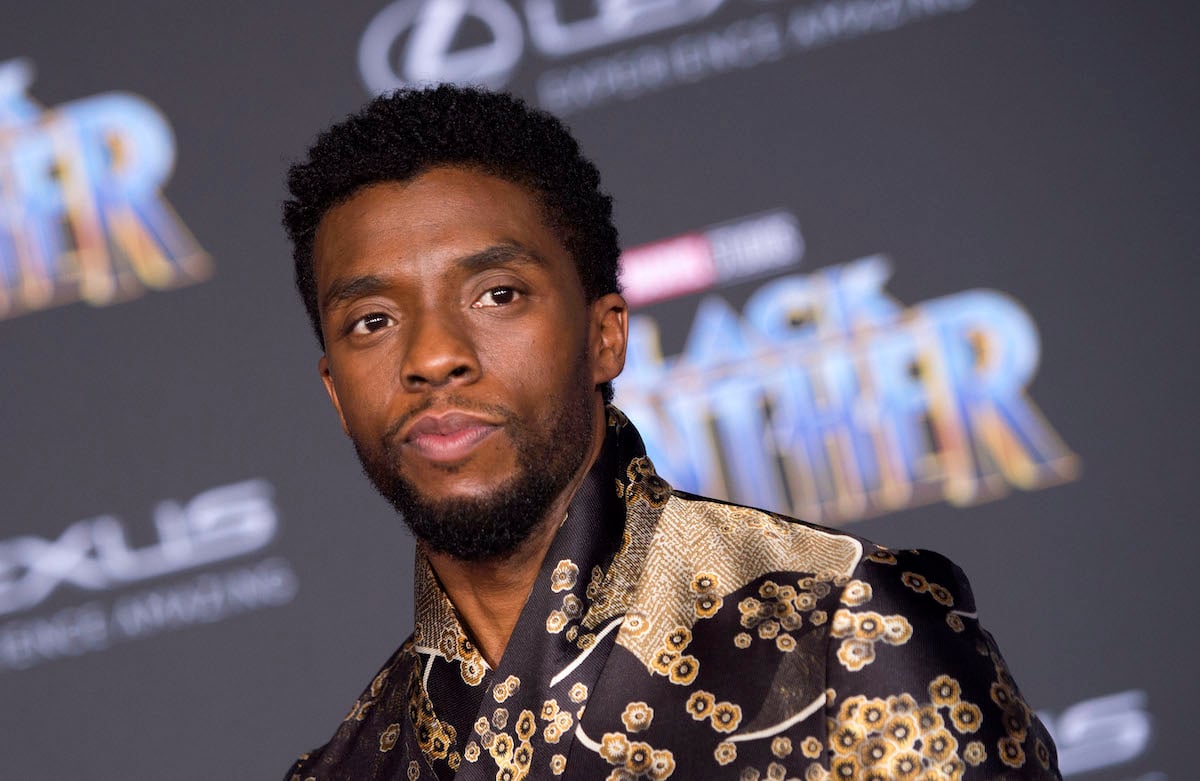 Chadwick Boseman's MCU co-stars shared their memories of the actor
Fans and celebrities alike were shocked to learn of Boseman's passing. The actor had secretly been battling colorectal cancer for four years. And once the news broke, many of his fellow MCU actors took to social media to share messages of mourning.
"I'm absolutely devastated. This is beyond heartbreaking," Chris Evans wrote. "Chadwick was special. A true original. He was a deeply committed and constantly curious artist. He had so much amazing work still left to create. I'm endlessly grateful for our friendship. Rest in power, King."
Don Cheadle and Mark Ruffalo also posted on Twitter with their condolences for Boseman's loved ones and their own sadness. Robert Downey Jr. tweeted his thoughts as well, referring to the late actor as a hero and the way in which his work "changed the game."
RELATED: 'Black Panther' Actors Chadwick Boseman and Michael B. Jordan Started Out Playing the Same Soap Opera Character
Robert Downey Jr. recently looked back on working with Boseman
Downey elaborated on his thoughts during ABC special Chadwick Boseman: A Tribute for a King (via Good Morning America). Asked to share a memory of working with Boseman, Downey recounted a moment on the Avengers: Infinity War set. The actor even revealed one of his final interactions with the Black Panther star.
[On Avengers: Infinity War], it was just the way he walked on set, and the immense success that had occurred — and rightfully so — with Black Panther. And he was just in this kind of stratus of his own, but always, always humble, always hard-working, always a smile on his face. And now, looking back, all the more, I realize just what an incredibly graceful human being he was. It was about six or eight weeks ago, I reached out to him amidst the George Floyd protests, and he had such a thoughtful and informative refrain for me, as I was on a bit of a listening tour.
Downey's comments about Boseman seem to be echoed across the board. The late actor's co-stars, colleagues, and Black Panther director Ryan Coogler have all called out Boseman's commitment to the work. In particular, the late actor knew exactly how impactful his MCU solo debut would be.
RELATED: 'The Daily Show' Host Trevor Noah Has a Secret Cameo in 'Black Panther'
Downey also revealed why 'Black Panther' is such an important movie
During his recent interview about Boseman's life, Downey touched on Black Panther's impact too. Prior to the movie's 2018 release, Black Panther wasn't a hero as widely known as icons like Spider-Man, for instance. Yet, Boseman — under Coogler's direction — led the film to a $1.3 billion worldwide gross. More importantly, it made an undeniable cultural statement, Downey said.
Black Panther is, hands down, the crowing achievement of the Marvel Universe. And I say that with all due respect to all the films that have been made, including my own. But it was the one where people got to vote with their ticket sales and say "We require this overdue diversity. This is a meritocracy or at least it should be. And this is a fantastic movie that has leveled the playing field," and appropriately so. His legacy is so meaningful.
Indeed, Black Panther wasn't just the first Black-led superhero blockbuster. It was also the MCU's first solo installment led by either a woman or person of color. Captain Marvel soon followed, and the industry has taken incremental steps towards greater diversity and representation since. No doubt Black Panther's phenomenal success is a huge reason why.