Why Robert Downey Jr.'s Political Beliefs May Surprise You
Robert Downey Jr. is the beloved face behind Iron Man and the actor responsible for catalyzing the Avengers saga and helping to transform the Marvel Cinematic Universe into the far-reaching enterprise it is today. Robert Downey Jr. may be best known today for his work as the slick-tongued, billionaire superhero; however, his life (on and off the screen) hasn't always been so glamorous.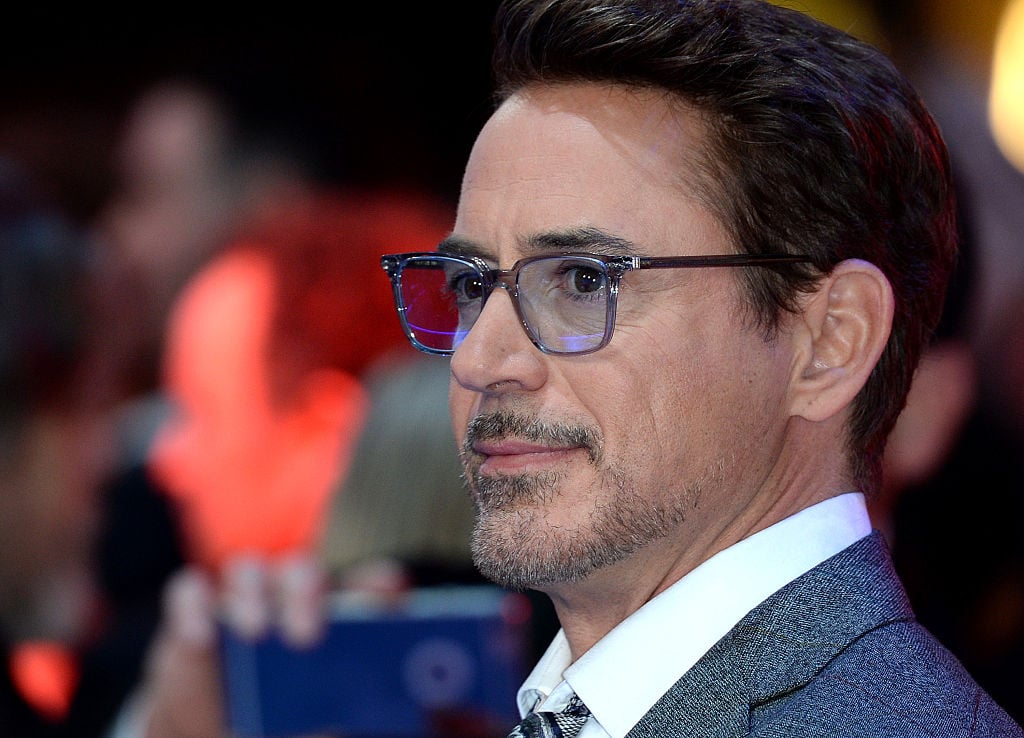 Back in the 1980s and 1990s, Robert Downey Jr. was one of Hollywood's hottest newcomers. He snagged an Oscar nomination for portraying Charlie Chaplin in 1992's Chaplin, appeared alongside Marisa Tomei in 1994'sOnly You, co-starred with Molly Ringwald in The Pick-up Artist in 1987, and more. While his acting career was just beginning to thrive, RDJ felt victim to drugs and alcohol.

When his addiction began interfering with his work, RDJ lost his reputation in Tinseltown, wound up in rehab for drug addiction, and spent some time in jail. Today, he boasts one of the most remarkable success stories and career turnarounds in Hollywood history. However, if you're wondering why all of this is relevant, his time in jail sculpted the political views he went on to develop.
Way before 'Avengers: Endgame,' Robert Downey Jr. discussed his "really interesting political point of view"

During an interview in 2008, Robert Downey Jr. spoke about his time in prison, and how those years molded his world view. He told The New York Times:

"I have a really interesting political point of view, and it's not always something I say too loud at dinner tables here, but you can't go from a $2,000-a-night suite at La Mirage to a penitentiary and really understand it and come out a liberal. You can't. I wouldn't wish that experience on anyone else, but it was very, very, very educational for me and has informed my proclivities and politics every since."

To summarize, it seems that Robert Downey Jr. emerged from prison as a more conservative-leaning individual. Based on his explanation though, the actor seems to solely be referencing the fiscal side of the political spectrum. Meaning, how he feels about social issues cannot be assumed from this blanket statement alone.
Robert Downey Jr. is not a Trump supporter
Robert Downey Jr. starred in an Anti-Trump video back in 2016, during which he and Avengers co-stars Scarlett Johansson, Mark Ruffalo, and more urged people to get out and vote against a "racist, abusive coward who could permanently damage the fabric of our society," according to Don Cheadle. So, it's clear that the man behind the Iron mask is not a Trump supporter.
To the left-winged voters out there: RDJ may not precisely align with your political beliefs and societal outlook. However, find solace in knowing that he didn't vote for Trump. In this political climate, it no longer suffices to categorize individuals as Republican or Democrat (not that it ever should have), for there are many Republicans who do not support Trump, and there are many Democrats who were not in favor of Hillary Clinton.

While Robert Downey Jr. may identify as a conservative (or at least seemed to back in 2008), it's clear that the man responsible for bringing the Avengers saga to life does not agree with the Republican party's current figurehead. However, as the New York Times put it, "he is not one of the Hollywood types who weeps over innocents trapped behind bars."