Why Robert Pattinson Probably Won't Go Back to 'Twilight' After 'The Batman'
From 2008 to 2012, fans of Stephanie Meyer's Twilight series flocked to theaters to see the movie versions. Over its five installments, The Twilight Saga earned more than $3.3 billion dollars. And stars Robert Pattinson and Kristen Stewart became household names as a result.
Now Meyer has announced Midnight Sun, a new novel told from the perspective of Pattinson's Edward Cullen. Naturally, fans are wondering what this means for the movie series. Could a new Twilight movie get made? Sure. But it's unlikely it would star Pattinson. Here's why.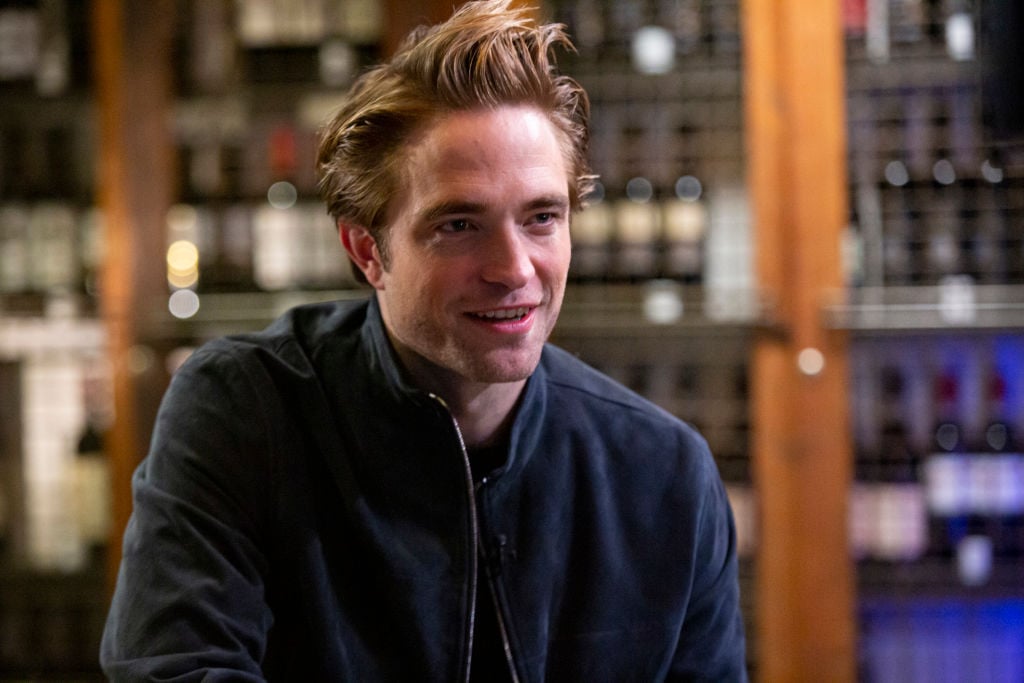 'Twilight' fans hope Robert Pattinson returns to Edward Cullen
Despite its epic box office haul, Twilight is one of the most divisive movie series in recent years. Hardcore fans can't get enough of Edward and Bella's love story. Moreover, the triangle involving the two of them and Taylor Lautner's Jacob left fans pledging their allegiances to "Team Edward" or "Team Jacob."
Pattinson and Lautner became heartthrobs because of their Twilight roles. With Midnight Sun on the horizon, the potential for this cast to return could be there. Fans are particularly eager to have Pattinson back as the brooding vampire hero who wins Bella's heart. But the actor himself almost certainly wouldn't want to step back into the role that made him famous.
But the actor spent years distancing himself from the franchise
After all, Pattinson has been vocal about not exactly loving the time he spent playing Edward. In fact, both he and Stewart — who dated in real-life during the franchise's heyday — have made a concerted effort to distance themselves from their breakout roles of Edward and Bella.
In Pattinson's case, he has largely stepped outside big-budget franchise fare since leaving The Twilight Saga ended. In 2014, he took on supporting roles opposite Guy Pearce and Julianne Moore. Then in subsequent years, he earned rave reviews for such critically acclaimed films as Good Time, High Life, and The Lighthouse.
In fact, the only other major franchise he's participated in is Harry Potter. But Pattinson has come a long way since playing 2005's Harry Potter and the Goblet of Fire. Much like Stewart, he's become an indie mainstay. Having escaped the shadow of Twilight, Pattinson isn't planning on taking another franchise role anytime soon. Well, except for his next project.
Plus, he will don the cowl in Matt Reeves' superhero epic 'The Batman'
Pattinson spent years trying to find his artistic voice as an actor. And he's done so by playing a variety of character roles in smaller movies. So he probably doesn't feel any particular need to take on a new franchise unless he feels drawn to the material. Such must be the case with The Batman.
The former Twilight star will go from playing a vampire to a vigilante dressed like a bat in Matt Reeves' upcoming movie. Although we still don't know a lot about The Batman, Pattinson has hinted about how he sees the character. According to reports, he'll likely play Bruce Wayne in at least a trilogy of films. So will he be willing to juggle both Batman and Twilight?
Not likely. As much as fans loved him as Edward, Pattinson doesn't seem moved by Meyer's material enough to risk a career backslide. Rather, he'd probably prefer to take on whatever opportunities The Batman leads to next. Much like former Batman Christian Bale, expect Pattinson to weave in some offbeat character roles in between his run as the Dark Knight.