Why Ryan Gosling and Eva Mendes Gave Their Daughters the Same Name
Ryan Gosling and Eva Mendes are one of Hollywood's most popular couples. Yet, they have somehow managed to keep much of their life out of the spotlight. The actors, who began dating nearly a decade ago, rarely talk about their life together and generally avoid accompanying one another to events. But from the outside, things seem to be going great.
They have built a lasting bond and are now parents to two children — who just so happen to have the same name. Let's talk more about their relationship and why the couple chose to give their kids the same title here.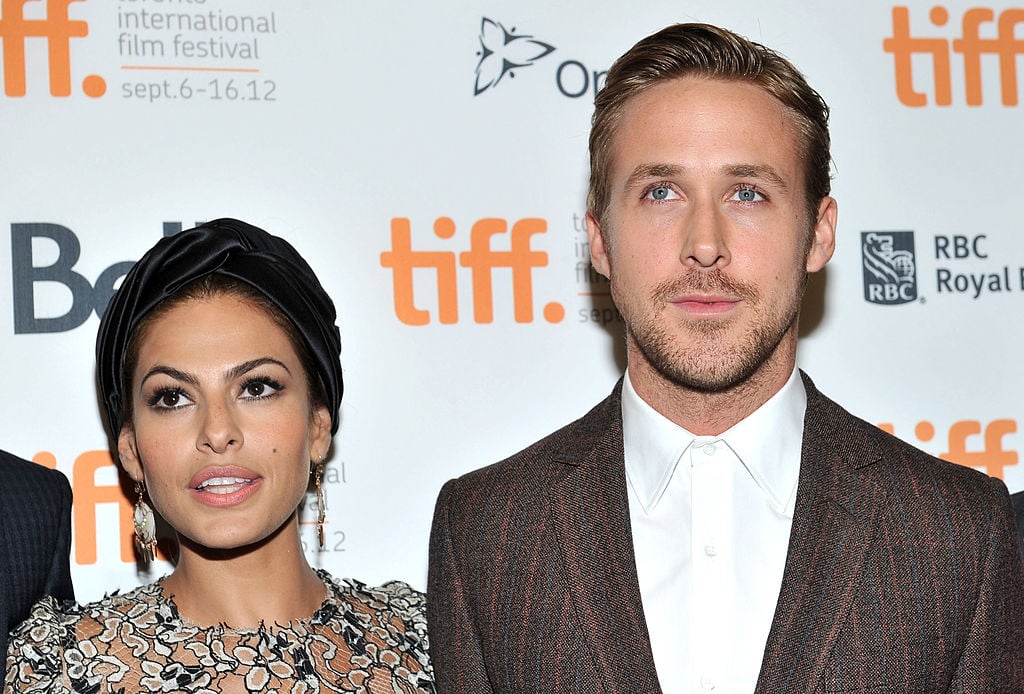 Inside Ryan Gosling and Eva Mendes' relationship
To this day, it is still unclear how and when these two met. It was previously believed that they were introduced on the set of the 2012 crime drama The Place Beyond The Pines. However, Mendes said otherwise in a 2019 interview with Oprah Magazine, telling the outlet they had "known each other for a while" before co-starring in the film.
She and Gosling went public with their relationship in 2011 and welcomed their first child, daughter Esmeralda Amada, in 2014. The Hitch actress gave birth to their second baby, daughter Amada, about two years later.
Why Ryan Gosling and Eva Mendes gave their kids the same name
In a 2016 interview with Latina magazine, Mendes opened up about the decision to give their children the same name, explaining that it stems from her Latina background.
"My grandmother's name is Amada, and Esmeralda Amada is the name of our oldest," she explained (via Vanity Fair). "We had a few names picked out for our new baby, and when she was born, we didn't feel like those names were her. We came up with a few more, even that morning, and tried them out. We were like, 'What about Viviana?' But we just kept going back to Amada."
"In true Latin fashion, we reuse names all the time," she continued. "I used to know five sisters that were all Maria del Carmen, Maria Elena, Maria Liliana… I actually told Ryan, 'This is common in Latin culture, so it wouldn't be crazy.' So we went with Amada because it was something we kept going back to."
RELATED: Eva Mendes Comments on Parenting and What Made Her Decide to Have Children
Related post url: 
Why Ryan Gosling and Eva Mendes don't show their kids
Esmeralda and Amada are now 5 and 4, respectively, and we have yet to see their faces. The reason? Mendes said on social media in April: "Since my children are so little and don't understand what posting their image really means, I don't have their consent. And I won't post their image until they're old enough to give consent."
But from the sounds of things, they live a happy life with their mom and dad.
"It sounds so cliché, but I never knew that life could be this fun and this great," Gosling previously told People of his life with Mendes and their kids. (via Life & Style). "It's heaven. It's like walking through a field of flowers every day. I live with angels."
Aww! We bet.
Read more: Ryan Gosling's Relationship With Eva Mendes Has Been Seriously Affected by the Coronavirus Quarantine, Report Says