Why Ryan Murphy Was Consistently Rejected at the Start of His Career
Today, Ryan Murphy is reinventing and revolutionizing TV and film. The multi-talented screenwriter, director, and producer continues to bring characters — often pushed to the fringes — into the spotlight. Women of a certain age are not relegated to sexless grandparents; LGBTQ youth are not supporting characters but leads. He is here to change the status quo and his political statements surfaces in front of and behind the camera. Yet, it wasn't always so easy for Ryan Murphy to get his projects greenlit.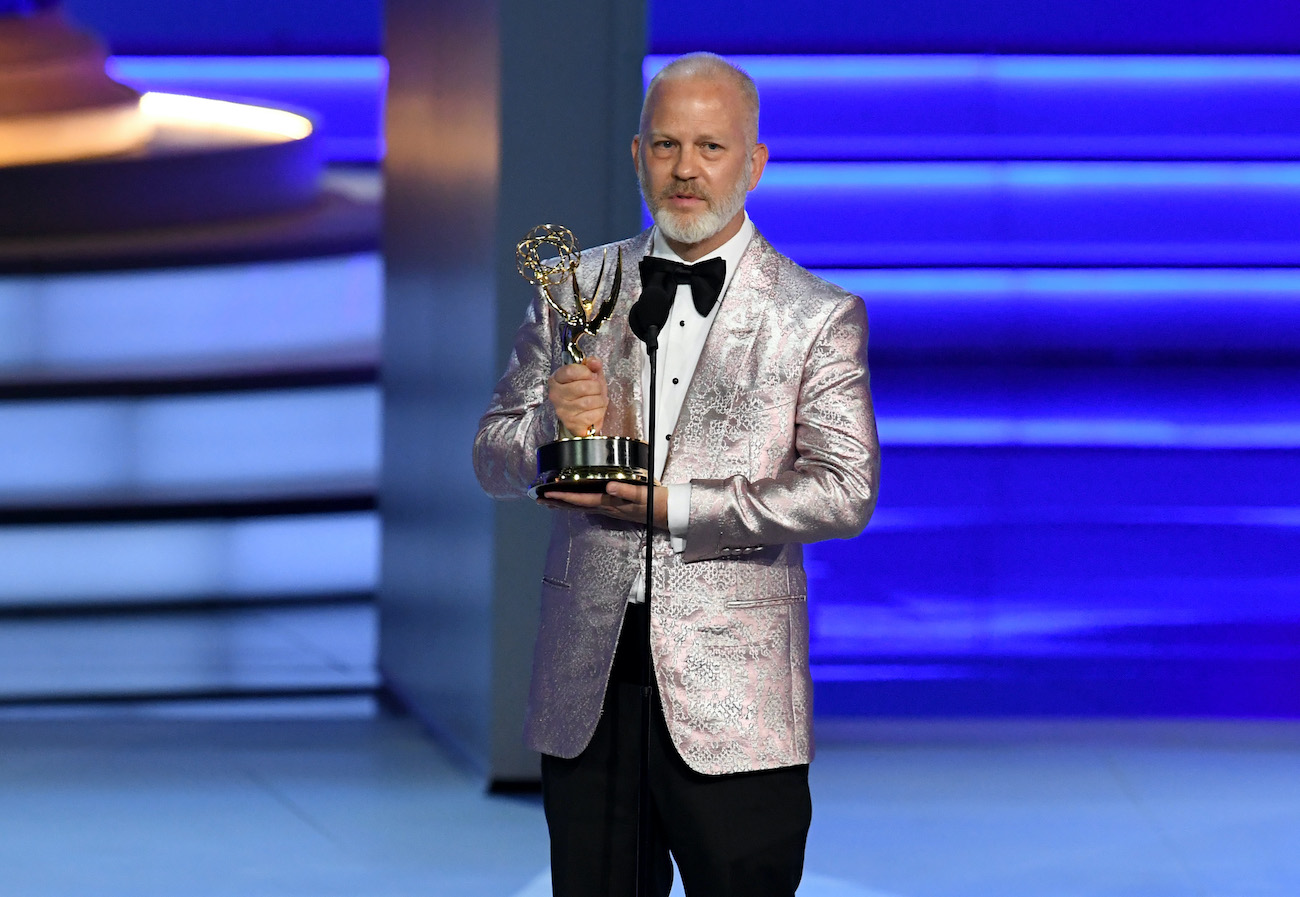 During an interview with The Guardian, the man behind American Horror Story, Glee, The Politician, and more, explained that he was turned away many a time before his ideas received the attention they deserved. 
Ryan Murphy talks rejection 
As The Guardian notes, Ryan Murphy is a self-identified "gay kid from Indiana who moved to Hollywood in 1989 with $55." He arrived on a mission to bring stories he could relate to — to fill a void and connect with viewers who were failing to see themselves on the screen. He told The Guardian: 
I only wrote or created shows that I really wanted to watch, so they inevitably had gay characters and trans characters and minorities…And I made them the leads instead of the sidekicks, because that is what I did in my own life.

The Guardian
While Ryan Murphy's work has since gone on to receive both critical and audience acclaim, he initially had a tough time getting past those who were afraid his work was too niche — unrelatable to the masses. He explained himself as: 
…Somebody who couldn't sell a script and was being told that everything I did was too gay or too out-there

The Guardian 
Ryan Murphy stuck to his guns; he refused to change his narratives to suit those who were judging his works. And, luckily he did. Because Ryan Murphy continued to pump out the stories fans have come to know and love, we are lucky enough to receive the creator in all his glory today. And, Murphy's got a few more highly-anticipated projects on the horizon – ones that align with his desire to bring marginalized groups into focus.
What's coming next from Ryan Murphy?
Ryan Murphy will be bringing two Broadway productions to Netflix in the near future: The Prom and The Boys in the Band (among other upcoming projects). 
The Prom is a musical with music by Matthew Skylar, lyrics by Chad Beguelin, and a book by Bob Martin and Beguelin. The story focuses on a group of Broadway stars — narcissistic and attacked for such in the press — who decide to take on a mission for a little good publicity. They head to a small town in Indiana, where a lesbian adolescent is told she can't go to the prom. While they arrive with selfish desires, they find compassion lying beneath their narcissism (in the most humorous ways). Ryan Muphy's Prom, starring Meryl Streep, James Corden, and Nicole Kidman is sure to be an uplifting musical. 
As for The Boys in the Band, the recent Broadway revival and the upcoming Netflix movie will feature the same cast members: Matt Bomer, Andrew Rannels, Jim Parsons, and more. The play revolves around a group of gay men who gather in NYC for a birthday party, and the situation grows complex when one of the host's roommates from college randomly pops in. The original Broadway play was considered revolutionary for its depiction of gay men.